Sino-Instrument > level transmitter > Hydrostatic for Liquids
High-performance level measurement using a differential pressure transmitter.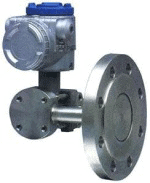 High-reliability micro-capacitance silicon cell
All welded construction with no flange 'O' rings
Exceptional resistance to harsh environments
Electronic linearisation to correct tank shape
Hart® 5.2 multi-drop communication
Versatile indicator with 5-digit display
Field repair possible with common spare parts
The built-in loop calibration facility
Wide range of flange types
Large installed base
Most DP type level transmitters use an 'O' ring seal,
which will perish within 6 to 12 months usage in a hostile process environment.
The FCX series transmitter uses an all-welded construction with fill fluid,
that has been subjected to high vacuum for an extended period to remove entrained air.
This provides long term reliability not found in any level transmitter of its type.
Each application is different. Please feel free to get in touch to discuss your requirements.
Data sheet:
https://www.drurylandetheatre.com/SI/SMT3151TLT Direct-mounted level (pressure) transmitter.pdf