Low cost differential pressure sensor has made a loud impact in the bustling world of technology. These affordable, high-performing devices have emerged as problem solvers across a host of industries. But what are these sensors, and why have they become so critical? Let's delve into the fascinating world of low cost differential pressure sensors and uncover their significant role.
What is a Differential Pressure Sensor?
A differential pressure sensor acts like the 'brain' in various systems, quietly monitoring and guiding their function. Simply put, it measures the difference in pressure between two points within a system. This data can be critical as it helps control different variables, such as flow, level, or speed, making the sensor a vital part of many industrial and commercial applications. Whether in a massive manufacturing plant or in your home's heating system, these small yet mighty tools are hard at work, ensuring things run smoothly and efficiently.
More about:
Unique Advantages of Low Cost Differential Pressure Sensor
High performance price ratio;
All stainless steel structure design, small size and light weight, easy to install;
Stable and reliable performance;
Differential pressure range: 0~10KPa…2.5MPa;
Static pressure resistance up to 10MPa;
Technical Parameters
| | |
| --- | --- |
| Measuring range | 0-10KPa…2.5MPa |
| long-term stability | ≤±0.2%FS/year; |
| Comprehensive accuracy | ≤±0.1%FS, 0.25%FS, 0.5%FS; |
| static pressure | ≤10MPa; |
| ambient temperature | -10…+85°C; |
| Medium temperature | -10…+85°C; |
| Compensation temperature | -10…+85°C; |
| Zero temperature error | ±0.02%FS/°C (typical value), ±0.05%FS/°C (maximum value); |
| Sensitivity temperature error | ±0.02%FS/°C (typical value), ±0.05%FS/°C (maximum value); |
| static pressure effect | ±0.05%FS/100KPa; |
| vibration effect | Change ≤ 1% after 3gRMS 30~2000Hz vibration; |
| shock | Change ≤ 1% after 100g, 10ms impact; |
| life | 1×108 pressure cycle |
| Measuring medium | Gases or liquids compatible with 316 stainless steel; |
| Power supply | 9~24V DC; |
| signal output | Analog: 4 … 20 mA; 1 … 5V; 0…5V; digital signal: HART; |
| Insulation resistance | 100MΩ, 500V DC; |
| electrical protection | Reverse polarity protection against electromagnetic interference; |
| Response time | ≤250 ms; |
| Degree of protection | Plug type (IP65); Cable type (IP67); |
| Explosion-proof grade | Ex iaⅡCT5 |
| wetted material | 316L stainless steel |
| shell material | 304 stainless steel |
| process connection | M20*1.5 external thread; G1/2 external thread Please consult for other threads |
| electrical connection | Hessmann plug, aviation plug, straight outlet |
| weight | 0.4KG |
Low Cost Differential Pressure Sensor – Starts From USD 150.00/pc.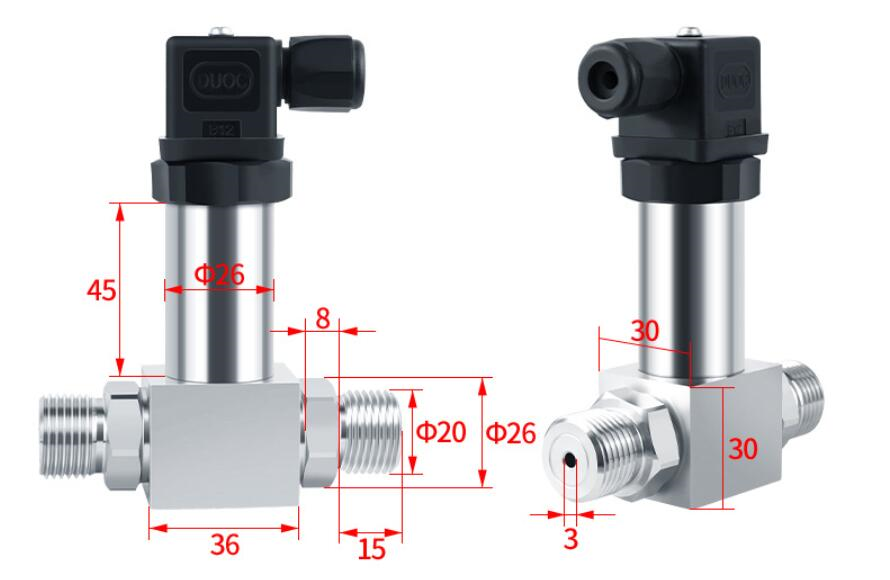 Applications of Low Cost Differential Pressure Sensors
Low cost differential pressure sensors have a surprisingly wide range of applications. Here's a snapshot of the sectors where they truly shine:
HVAC Systems: They monitor and control air flow, ensuring optimal indoor conditions.
Healthcare: In critical equipment like ventilators, these sensors help deliver the right air pressure to patients.
Automotive Industry: They play a part in monitoring and controlling engine parameters, contributing to safer and more efficient vehicles.
Manufacturing and Process Control: With real-time and accurate data, they aid operators in maintaining high-quality outputs and safety standards.
Low-cost yet versatile, these differential pressure sensors have truly found their place in multiple industries.
Industrial Case Studie
Case Study: Process Control in Manufacturing
In a manufacturing setup, accuracy is crucial. Low cost differential pressure sensors play a pivotal role here. By accurately measuring the difference in pressure between two points, they help ensure the manufacturing process runs smoothly. For instance, in a beverage plant, these sensors aid in maintaining the right carbonation levels in drinks, contributing to the perfect fizz that customers love.
Case Study: Differential Pressure Sensors in Water Treatment Plants
Water treatment plants are another sector where these sensors come into play. Here, they measure the pressure differential across filters to identify any potential blockages or inefficiencies. This early detection of issues allows for timely maintenance, ensuring the consistent delivery of clean, safe water.
From carbonated drinks to clean water, low cost differential pressure sensors are small yet mighty tools making a big difference in industrial settings.
Choosing the Right One
More Pressure Measurement Solutions
Oxygen cleaning process Strict cleaning to ensure that the sensor is clean and free of oil, corrosion, scaling, particles and…
In the realm of pressure sensors, Sino-Inst has carved its own niche as an experienced manufacturer and supplier.
We've been bridging the gap between quality and affordability, offering our customers reliable, low-cost differential pressure sensors that meet a variety of needs. Whether you're in HVAC, healthcare, manufacturing, or any industry that requires precise pressure monitoring, we've got you covered. Plus, we understand that each customer has unique requirements, so we provide customization options.
Reach out to us at Sino-Inst today, and let's create solutions that drive your business forward. Because with Sino-Inst, quality pressure monitoring is always within your reach!
Request a Quote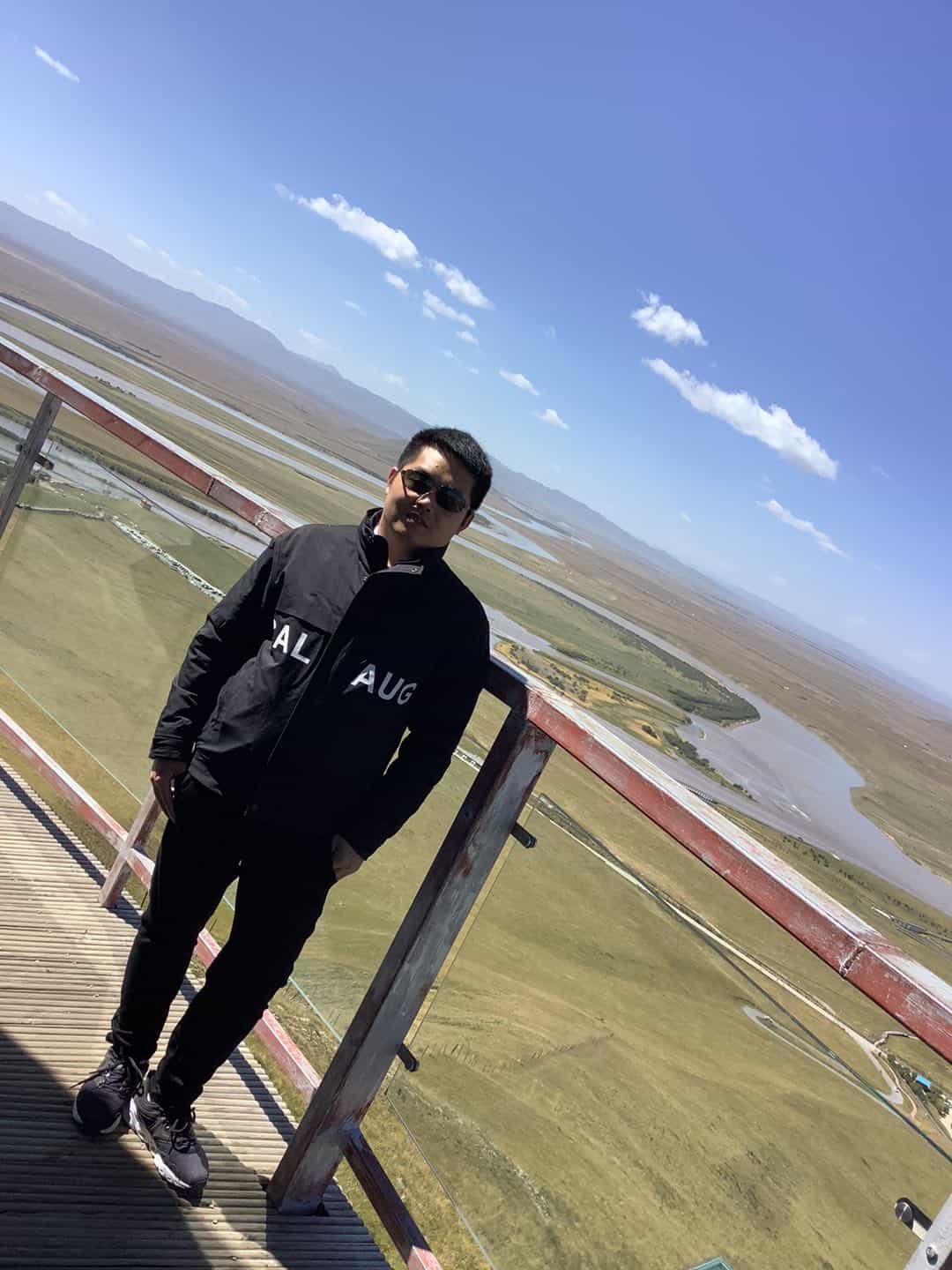 Wu Peng, born in 1980, is a highly respected and accomplished male engineer with extensive experience in the field of automation. With over 20 years of industry experience, Wu has made significant contributions to both academia and engineering projects.
Throughout his career, Wu Peng has participated in numerous national and international engineering projects. Some of his most notable projects include the development of an intelligent control system for oil refineries, the design of a cutting-edge distributed control system for petrochemical plants, and the optimization of control algorithms for natural gas pipelines.