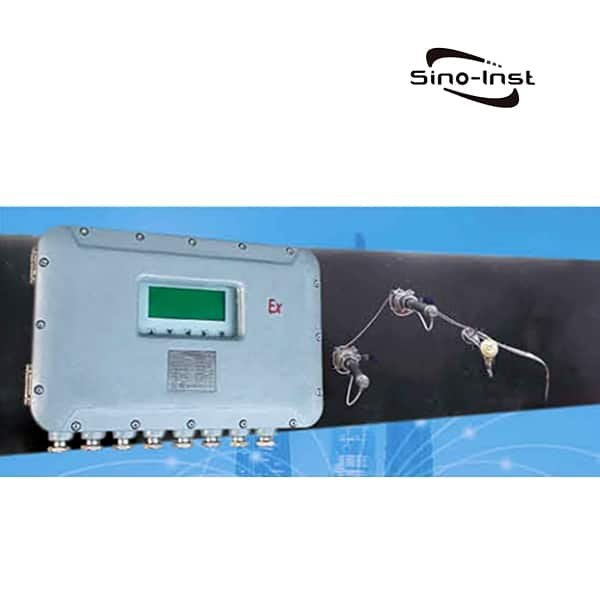 A-J is a plug-in gas ultrasonic flowmeter on the same side. Use single or dual channel mode. The sound channel design of the ultrasonic transducer takes into account the requirements of various working conditions. It is suitable for measurement in a variety of harsh environments. Suitable for low flow rate measurement. Suitable for low-frequency pulsating flow measurement.
Sino-Inst offers a variety of Ultrasonic gas flow meters for flow measurement. If you have any questions, please contact our sales engineers.
A-J Ultrasonic Gas Flow Meter Applications
Gas (coke oven gas, blast furnace gas, converter gas, producer gas, blue coal gas) and other gases measurement;
Gas measurement of biogas, bio-fermentation gas, biomass gas, landfill gas, aeration of water treatment plants, etc.;
Measurement of exhaust gases such as flare gas, flue gas, exhaust gas, exhaust gas, tail gas, etc.;
Measurement of non-corrosive gases such as air, oxygen, nitrogen, argon, helium, etc.;
Metering of chemical gases such as ammonia;
A-J Ultrasonic Gas Flow Meter Flow Range
Nominal diameter

Starting flow

Q max

Q min

Metric system(mm)

British system (inch)

(m³/h)

(m³/h)

(m³/h)

1300

50"

60:1

950

144000

2400

1400

54"

60:1

1100

166200

2770

1600

62"

60:1

1450

217200

3620

1800

72"

60:1

1850

274800

4580

2000

80"

60:1

2250

339000

5650

2200

88"

60:1

2750

411000

6850

2400

96"

60:1

3250

489000

8150

2600

104"

60:1

3800

573000

9550

2800

112"

60:1

4450

666000

11100

3000

120"

60:1

5050

762000

12700

3200

128"

60:1

5800

870000

14500

3400

136"

60:1

6500

981000

16350

3600

144"

60:1

7300

1098000

18300

3800

152"

60:1

8150

1230000

20500

4000

160"

60:1

9050

1356000

22600

4200

168"

60:1

10000

1500000

25000

4400

176"

60:1

11000

1641000

27350

4600

184"

60:1

12000

1794000

29900

4800

192"

60:1

13000

1950000

32500

5000

200"

60:1

14150

2121000

35350
Read more about: Benefits Of Digital Gas Mass Flow Meters
A-J Ultrasonic Gas Flow Meter Technical specifications
Technical specifications

Parameter category

Specifications

structure type

Direct type

Applicable caliber

>DN1200

Number of channels

Single channel, dual channel

Flow rate range

0.5-30m/s

level of accuracy

1.5% for single channel, 1.0% for dual channel

Resolution

0.001m/s

Work pressure

0-1.0MPa (default gauge pressure sensor, if you need absolute pressure sensor, you need to customize)

Measuring direction

One-way or two-way measurement

Measurement requirements

Medium temperature

-20℃~60℃(Limit temperature -40℃~85℃)

Ambient temperature

-25℃~ +55℃

Signal, communication and other functions

output signal

4-20mA, frequency (pulse)

Communication Interface

RS-485

Operating Voltage

24VDC

Power consumption

Starting current should be ≥ 2A, steady state operating power <15W

data storage

18 months

Front and rear straight pipe

10D before, 5D after

Use operation

Support waveform real-time display and debugging. Set operating parameters through the instrument menu

Alarm function

When the pressure, temperature, ultrasonic signal, instrument hardware, etc. are abnormal, an alarm is generated, and the alarm information can be obtained through the upper computer software to facilitate maintenance.

Explosion protection

Explosion-proof grade

Flowmeter host Ex d IIB T5 Gb, transducer Ex mb IIC T5 Gb

Protection level

IP65
A-J Ultrasonic Gas Flow Meter installation location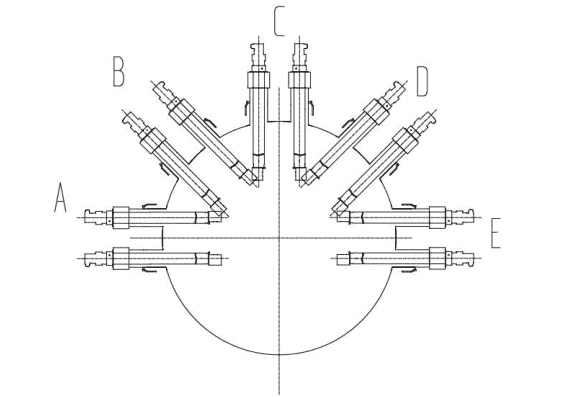 | | |
| --- | --- |
| Installation location | Installation description |
| C | Vertical installation, it is recommended to install in this position. Long maintenance period and low maintenance |
| B、D | Suitable for general conditions with water and dust, the maintenance period is shorter than that of C |
| A、E | It is suitable for general conditions with water and dust, and the maintenance period is shorter than that of positions C, B, and D |
The vortex flowmeter is a volume flowmeter that measures the volume flow of gas, steam or liquid, the volume flow of standard conditions or the mass flow of gas, steam or liquid based on the Karman vortex principle. When the fluid flows through the dust collector rod of the vortex flowmeter, a vortex is formed. The frequency of vortex shedding is proportional to the fluid velocity. Temperature and pressure compensation can be configured.
Sino-Inst's Ultrasonic Gas Flow Meter offer reliable and accurate volume flow measurement in a large range of sizes and pressure rating while being fully compliant with international standards.
Sino-Inst is the risk-free choice for your gas flow measurement applications.
Sino-Inst's Ultrasonic Gas Flow Meter, made in China, Having good Quality, With better price. Our flow measurement instruments are widely used in China, India, Pakistan, US, and other countries.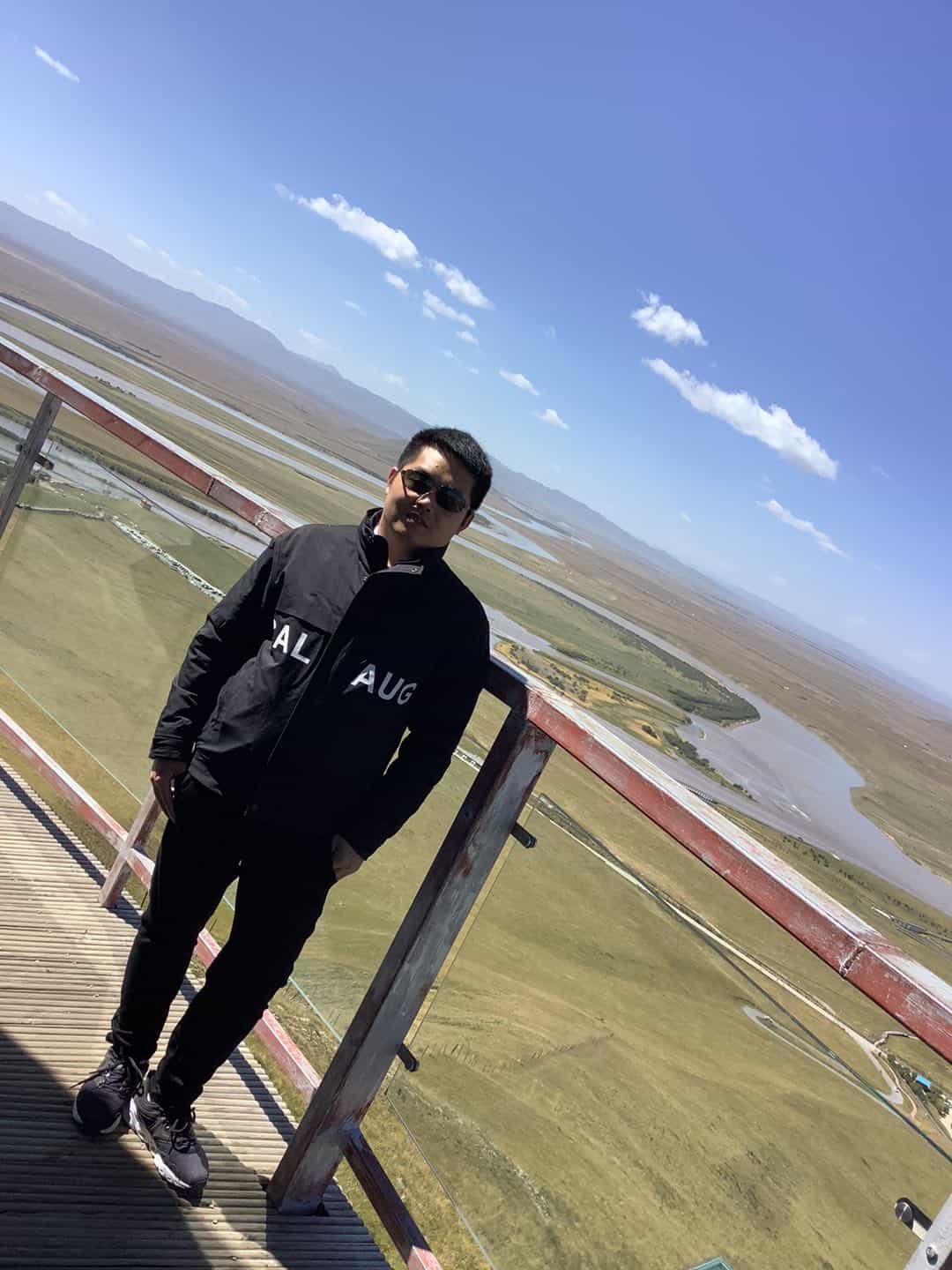 Wu Peng, born in 1980, is a highly respected and accomplished male engineer with extensive experience in the field of automation. With over 20 years of industry experience, Wu has made significant contributions to both academia and engineering projects.
Throughout his career, Wu Peng has participated in numerous national and international engineering projects. Some of his most notable projects include the development of an intelligent control system for oil refineries, the design of a cutting-edge distributed control system for petrochemical plants, and the optimization of control algorithms for natural gas pipelines.