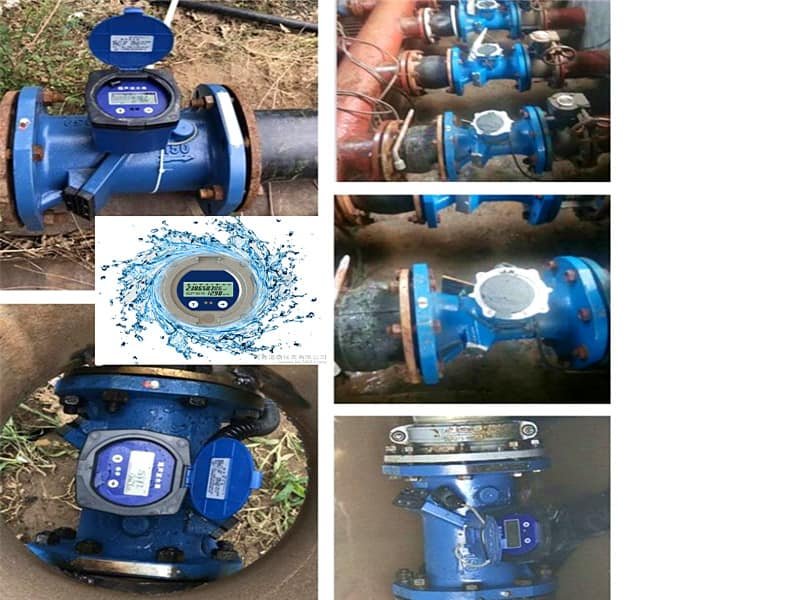 Digital Ultrasonic water meter works with principle of ultrasonic time difference is used to measure the flow of liquid in the pipe.
Can be battery powered and wireless. For residential water, urban water, industrial water management.
Sino-Inst offers a variety of Ultrasonic flow meters for flow measurement. If you have any questions, please contact our sales engineers.
Specifications of Ultrasonic Water Meter
| | |
| --- | --- |
| Item | Specification |
| Measurement Liquid | Water, Sewage, Seawater( Other liquid need to customized), the liquid should be full of the pipeline |
| Medium Temperature | 0.1-30℃ |
| Working Environment | Temperature:-10~45℃; Humidity≤100%(RH) |
| Working Pressure | 1.6MPa(2.5MPa optional) |
| The sensitivity of upstream | U3 |
| The sensitivity of downstream | D0 |
| Climatic and mechanical | C class |
| Electromagnetic compatibility class | E2 class |
| Communication Interface | RS485/USART/Infrared |
| Output Signal | Two way OCT pulse output/TTL pulse output/One way4-20mA output |
| Power Supply | Built-in Lithium battery(3.6,19AhV)/DC8-36V power supply |
| Protection Class | IP68, can work 2 meters underwater |
| Digital Display | Multi-line 9 digital accumulative flow,4 digital display for instantaneous flow, varies of state prompt and units |
| Data Storage | EEPROM/FLASH, automatically record the accumulative flow of the last 512 days |
| Measurement Cycle | Measuring:1 times/second;Verification:4 times/second |
| Power Consumption | <2.7AH/Year,6 years battery life |
Read more about Everything You Need To Know About Electronic Flow Meters
Dual Channel Ultrasonic Water Meter Optional Transducer:
DN15~DN40
Single channel, the copper material, forging technology
DN50~DN150
Dual channel, nodular cast iron (304 stainless steel optional),
integrated casting technology
DN200~DN300
Dual channel
Dual Channel Ultrasonic Water Mete Flow range:
Norminal Diameter
(mm)
Range than
R
Flow(m³/h)
Starting
Flowrate
Minimum
Flowrate
Q1
Transitional
Flowrate
Q2
Permanent
Flowrate
Q3
Overload
Flowrate
Q4
DN15
200
0.003
0.0125
0.020
2.500
3.125
DN20
200
0.0035
0.016
0.026
3.200
4.000
DN25
200
0.007
0.020
0.032
4.000
5.000
DN32
200
0.010
0.032
0.050
6.300
7.875
DN40
200
0.015
0.100
0.160
20.000
25.000
DN50
100
0.030
0.400
0.640
40.000
50.000
DN65
100
0.059
0.630
1.008
63.000
78.750
DN80
100
0.064
1.000
1.600
100.000
125.000
DN100
100
0.094
1.600
2.560
160.000
200.000
DN125
100
0.120
2.000
3.200
200.000
250.000
DN150
100
0.270
2.500
4.000
250.000
312.500
DN200
100
0.315
4.000
6.400
400.000
500.000
DN250
100
0.508
4.000
6.400
400.000
500.000
DN300
100
0.770
6.300
10.080
630.000
787.500
Features of Ultrasonic Water Meter
Ultrasonic Water Meter Working Principle
First of all, let's start with the measurement principle of the ultrasonic water meter:
Ultrasonic water meters use the difference between the downstream and upstream propagation of sound waves in the water to obtain the flow velocity of the water through a measurement formula, thereby further obtaining the cumulative flow of water per unit time.
Then the component that emits sound waves and receives the return sound waves is called a transducer. An ultrasonic water meter with a pair of transducers is called a mono ultrasonic water meter.
In theory, the measurement accuracy of an ultrasonic water meter with more channels will be higher. Because the more sound channels, the wider the width of the water meter to measure the water flowing through the pipe section. The more the number of measurements, the more reliable the data obtained.
However, the subsequent change is also the substantial increase in cost. If it is not particularly necessary, it is recommended to use dual channels to meet the normal measurement requirements.
Generally speaking, two-channel ultrasonic water meters are only used for DN100 and above.
Read more about: How does a residential water meter work?
water meter installation details
Installation and use of ultrasonic water meters and precautions:
The applicable model is determined according to the system flow rather than the system pipe diameter. The diameter and model of the heat meter should be determined according to the commonly used flow.
According to the design requirements of household measurement, a filter must be installed before the water inlet. The filter must be cleaned and maintained regularly.
It must be installed in a horizontal or vertical direction, and the direction of the arrow on the pulse meter (including the filter) must be consistent with the direction of the water flow in the pipeline. Do not allow the water to flow backwards to avoid impurities in the water from damaging the meter. When installed vertically, the water flow direction must be upward .
Before installation, the pipes must be cleaned.
There should be straight pipes of sufficient length at the inlet and outlet of the water meter. The length of the straight pipe at the front end of the inlet should not be less than 10 times the length of the pipe diameter. The length of the straight pipe at the front end of the outlet should not be less than 5 times the length of the pipe diameter:
The water meter calculator (display) shall not be immersed in water.
The water quality of the water supply should meet the relevant regulations.
The water meter is a measuring instrument, and the heat meter must be checked regularly in accordance with national standards, and the battery must be replaced during the check.
To avoid man-made damage to the metering system, a water meter box can be installed.
Without the permission of the company, no one is allowed to disassemble the maintenance watch without permission, otherwise the warranty service will be released by itself.
Read more about: Common River Water Level Measurement Methods
water meter life expectancy
Water meter is an instrument for measuring water flow. Most of them are cumulative flow measurement of water, generally divided into two types: volumetric water meter and speed water meter. Originated in the United Kingdom, the development of water meters has a history of nearly two hundred years.
The service life of the water meter shall not exceed 6 years (caliber of 15-25 mm), 4 years (caliber of > 25-50 mm), and shall be rotated upon expiration. In other words, a water meter with a diameter of 15 to 20 mm can be used for up to 6 years.
More high accuracy liquid flow meters
More Water Flow Measurement Solutions
LORA Water Meter is a commonly used wireless water meter/wireless flowmeter. The wireless remote water meter measures the water flow in the pipeline. The microcomputer in the water meter automatically…
Frequently
Asked
Questions
Sino-Inst is Manufacturer of ultrasonic water meters. We supply more than 20 kinds of ultrasonic water meters. 90% of ultrasonic water meters are used in industrial agriculture. The rest are for civilian use.
Due to the measurement of different pipes, the price of ultrasonic water meters is also different. Available from USD 50.00 to USD 1500. So, if you need to purchase ultrasonic water meter. Please contact our sales engineer to confirm the price.
Ultrasonic water meters are mainly used for flow measurement of water. They are mainly used for metering and monitoring the flow of water media, such as domestic water, central air conditioning system water, equipment pipe network water, etc.
Ultrasonic water meters enable stable flow measurement . This greatly meets the measurement needs of many applications. Can be used from small to large tubes.
Sino-Inst's Ultrasonic water meters, made in China, Having good Quality, With better price. Our flow measurement instruments are widely used in China, India, Pakistan, the US, and other countries.
The entire team at Sino-Inst's has received excellent training, so we can ensure that every client's needs are met. For assistance with your product requirements, whether it's a Ultrasonic water meters, level sensor, or other device, give us a call.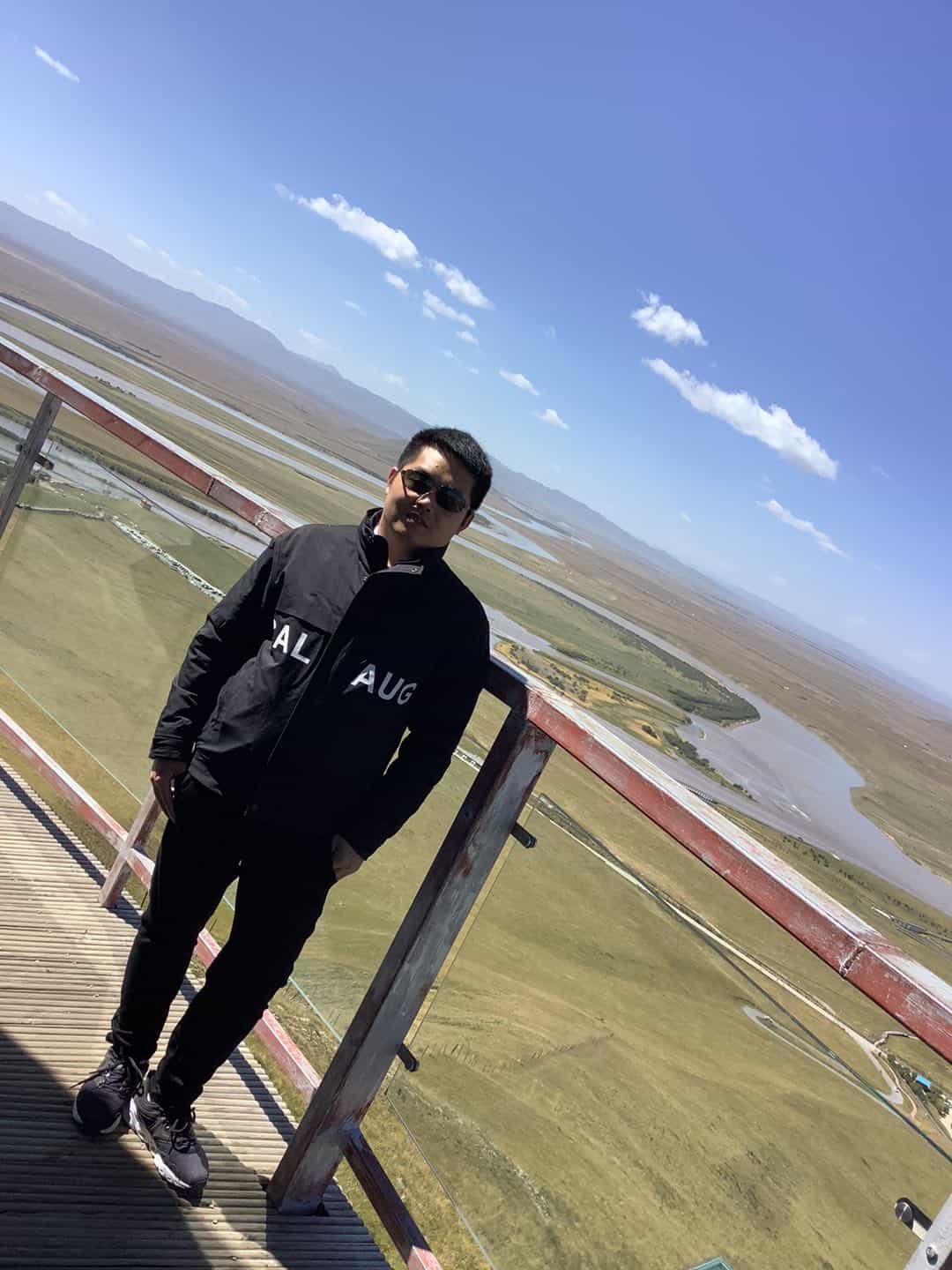 Wu Peng, born in 1980, is a highly respected and accomplished male engineer with extensive experience in the field of automation. With over 20 years of industry experience, Wu has made significant contributions to both academia and engineering projects.
Throughout his career, Wu Peng has participated in numerous national and international engineering projects. Some of his most notable projects include the development of an intelligent control system for oil refineries, the design of a cutting-edge distributed control system for petrochemical plants, and the optimization of control algorithms for natural gas pipelines.