Vortex flow meter is suitable for measuring steam as well as a variety of liquids and gases. Wafer Flange Vortex Flowmeter is suitable for low pressure pipes. Cost is lower.
Wafer Flange Vortex Flowmeter means that the flowmeter body does not have flanges. The pipeline has flanges. The pipeline is tightened by bolts to clamp the flowmeter hard, so it is called clamping. The flange type Vortex Flowmeter is that the body and the pipeline have flanges. Use A pair of flanges are fixedly installed. Therefore, the pressure and caliber of the Wafer Flange Vortex Flowmeter is not high. However, two flanges are saved, which can be cheaper.
Wafer Flange Vortex Flowmeter reference price: USD 200-700/pc.
Sino-Inst offers a variety of Vortex flow meters for flow measurement. If you have any questions, please contact our sales engineers.
Features of Wafer Flange Vortex Flowmeter
Suitable for use in petrochemical and other hazardous situations requiring explosion protection;
Explosion-proof certification mark: Ex ia ⅡC T6 Ga;

Explosion-proof vortex flowmeter. It is not allowed to open the circuit shell when the power is on. It is necessary to alternately switch on and off the power supply for repeated adjustments, which is inconvenient and prone to errors and dangers;
Intrinsically safe vortex flowmeter. It can be operated at will when the power is on, which is convenient and safe.

It has a very unique medium versatility. It can be used for flow measurement and control of most steam, gas and liquid;
Simple structure, no holes and gaps design, no wear, dirt resistance, no moving parts, low failure rate, high stability and reliability;
Integrated design of temperature and pressure compensation;
The meter body is made of stainless steel, which is suitable for the measurement of corrosive media;
On-site LCD display, pulse, 4-20mA output or 485 communication, can be connected with industrial automation syst
Specifications of Wafer Flange Vortex Flowmeter
Measuring medium
Superheated/saturated steam, liquid and gas
Measuring range
See flow range table for details
caliber
Wafer type/flange type: DN15~DN400~DN1000
Medium temperature (℃)
(-40~80)℃, (-40~150)℃, (-40~300)℃, (-40~400)℃
Environment temperature (℃)
(-20~+70)°C atmospheric pressure: 86kPa~106kPa
Nominal pressure
Liquid 1.6MPa, 2.0MPa, 2.5MPa, 4.0MPa, 5.0MPa, 6.3MPa, 10.0MPa, 25MPa
Gas and steam 1.6MPa, 2.0MPa, 2.5MPa, 4.0MPa, 5.0MPa
Accuracy
±1.0%, ±1.5%
Flow rate range (m/s)
Liquid: 0.15~7 Gas: 1.5~60 Steam: 2~70
output signal
Three-wire voltage pulse: high level≥5V low level<1V
Standard current signal: (4-20) mA standard current signal proportional to the flow rate, local display flow, cumulative flow.
And output proportional to the flow rate (4-20) mA standard current signal and pulse frequency signal
Communication method: RS-485 communication
Power supply
Three-wire voltage pulse: DC12V, DC24V
Standard current output, local display: DC24V
Battery power supply (lithium battery): 3.6V
Ambient temperature
(-20~+70)°C atmospheric pressure: 86kPa~106kPa
Protection level
IP65
Explosion-proof grade
Intrinsically safe Ex ia ⅡC T6 Ga
display
LCD displays instantaneous flow, cumulative flow, vortex frequency,
temperature and pressure (integrated temperature and pressure)
Cable interface
M20×1.5 (internal thread, recommended);
1/2NPT (internal thread)
Installation form
Integrated installation;
split installation
(the measuring tube and the indicator are connected by a 10-core special shielded cable)
Vortex Flowmeter Installation Method
Vortex flowmeters are divided into different installation forms: flange type, clamp type, plug-in type, thread type and clamp type.
When selecting the vortex flowmeter, the flange type is given priority, followed by the clamping type and the plug-in type.
The reason is that the accuracy of clamp-on and insertion type is greatly affected by the installation, and non-standard installation will produce errors.
The installation methods of vortex flowmeters differ as follows:
Flange type: The instrument is connected to the process pipeline through its own flange, with high pressure resistance and large caliber range. high cost.
Clamping type: The instrument is clamped and fixed on the process pipeline by the flange on the pipeline, with low pressure resistance and small caliber range. low cost.
Plug-in type: suitable for large diameter pipes. Ball valves can be installed. Convenient online installation and disassembly.
Threaded type: Threaded installation can only be used for small diameter pipes. Internal thread/external thread installation can be customized.
Clamp type: 316 stainless steel clamp accessories. It is suitable for food, medicine and other hygiene industries. Installation is quick and easy.
Vortex Flowmeter Working Principle
Vortex flowmeter is a speed-type flowmeter produced according to karman's vortex principle,
which can be used for the measurement and measurement of conventional gas, steam and
liquid.
Vortex flow sensor has high precision and wide range ratio, no moving parts in use, which can
improve mechanical stability and reduce maintenance.Vortex flowmeter is almost not affected by the temperature, pressure and composition of medium when measuring the volume of working condition.
Therefore, it is convenient to calibrate the instrument, so vortex street flow sensor is widely used in production and life.
When a trigonal column vortex generator is set in the fluid, regular vortices are generated alternately on both sides of the vortex generator, which is called Carmen vortex.
The vortex columns are arranged asymmetrically downstream of the vortex generator. Vortex flowmeter is produced according to this principle.
Vortexes are generated by generating bodies and the number of vortexes is detected by high-sensitivity sensors. In a certain range, the number of vortexes generated is proportional to the flow rate.

In vortex flowmeter, the relationship between flow rate and the number of vortexes generated
can be expressed by the following formula: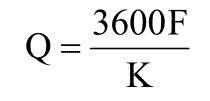 Q:Operating volume flow of the measured medium. The unit is m3/h。
F:Frequency of the number of vortices produced by the generating body. The unit is Hz.
K:Refers to the calculated or calibrated flow coefficient. It represents how many frequency signals per cube. the coefficient is usually obtained by calibration.
The formula of standard table method calibration coefficient K:

The formula can also be used for flow correction.
Read more about: Vortex Shedding Flow Meter Working Principle
Vortex flowmeter advantages and disadvantages
Advantages of vortex flowmeter
The vortex flowmeter has no moving parts, and the measuring element has a simple structure, reliable performance and long service life.
The vortex flowmeter has a wide measuring range. The turndown ratio can generally reach 1:10.
The volume flow of the vortex flowmeter is not affected by thermal parameters such as the temperature, pressure, density or viscosity of the fluid being measured. Generally, no separate calibration is required. It can measure the flow of liquid, gas or steam.
The pressure loss caused by it is small.
The accuracy is high, the repeatability is 0.5%, and the maintenance is small.
Disadvantages of vortex flowmeter
The volume flow of the vortex flowmeter is not affected by the temperature, pressure, density and other thermal parameters of the measured fluid. But the final measurement result of liquid or steam should be the mass flow rate, and for gas, the final measurement result should be the standard volume flow rate. Both mass flow and standard volume flow must be converted by fluid density, and changes in fluid density caused by changes in fluid working conditions must be considered.
The factors that cause errors are: errors caused by uneven pipeline flow rates; inability to accurately determine the density of the medium when fluid conditions change; and the wet saturated steam is assumed to be dry saturated steam for measurement. If these errors are not limited or eliminated, the total measurement error of the vortex flowmeter will be very large.
Poor vibration resistance. External vibration will cause errors of the vortex flowmeter, or even fail to work normally. The high-velocity impact of the channel fluid will cause additional vibrations to the cantilever of the vortex generator, which reduces the measurement accuracy. The influence of large pipe diameter is more obvious.
Poor adaptability to measuring dirty media. The generating body of the vortex flowmeter is very easy to be dirty by the medium or entangled by the dirt, and the change of the geometric body size will greatly affect the measurement accuracy.
High requirements for straight pipe sections. Experts pointed out that the straight pipe section of the vortex flowmeter must ensure the front 40D and the 20D to meet the measurement requirements.
Poor temperature resistance. Generally, vortex flowmeters can only measure the fluid flow of media below 300°C.
More Featured Vortex Flowmeters
Sino-Instt offer over 10 Voretx FlowMeters, with Best Price.
A wide variety of Voretx Flow Meters options are available to you, such as free samples, paid samples. All of our flow meters can wokrk with the AMS NEW TREX.
Sino-Inst is Voretx Flow Meter suppliers, located in China. Vortex shedding flow meter products are most popular in North America, Mid East, and Eastern Europe.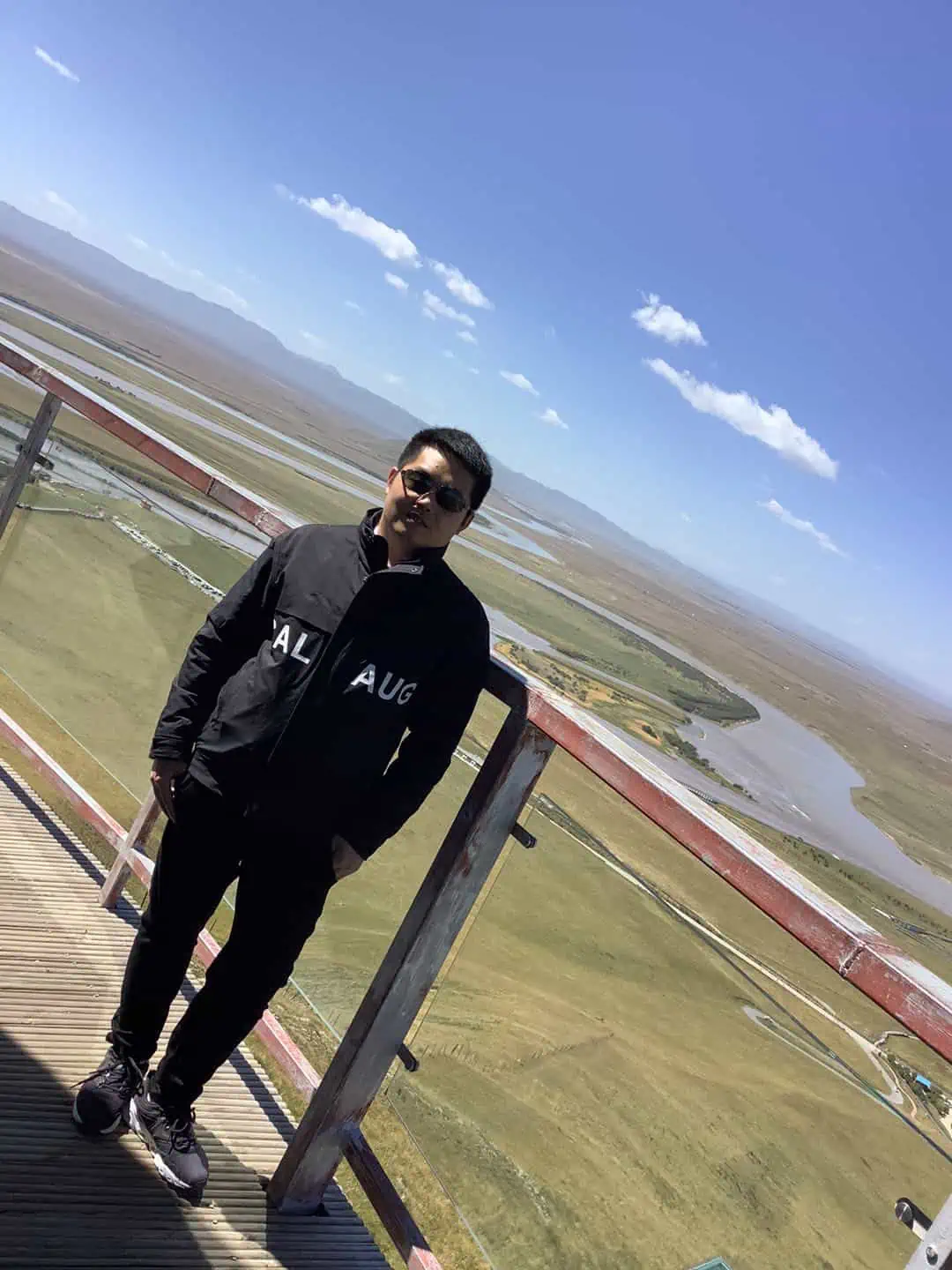 Wu Peng, born in 1980, is a highly respected and accomplished male engineer with extensive experience in the field of automation. With over 20 years of industry experience, Wu has made significant contributions to both academia and engineering projects.
Throughout his career, Wu Peng has participated in numerous national and international engineering projects. Some of his most notable projects include the development of an intelligent control system for oil refineries, the design of a cutting-edge distributed control system for petrochemical plants, and the optimization of control algorithms for natural gas pipelines.