3″, 4″, and 5″ Back Connect Large Industrial Bimetal Thermometers:
A rugged 90° back angle, rear threaded connection design.

Sino-Instrument's Bimetal Thermometers are reliable and accurate temperature sensors,
requiring no electricity or wiring.
Back Connect Thermometers are ideal for local,
eye-level temperature readings in most process applications.

They can be recalibrated with a turn of the calibration screw on the back of the dial.

A variety of options are available for your specific process needs.
Commonly used in industrial, pulp and paper,
food and beverage processing, HVAC, and OEM applications.
Features of SI-WSS Back Connect Bimetal Thermometer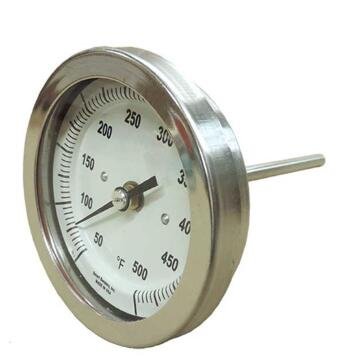 Back connection with external reset
Made to ASME B40.3 Specifications
Accuracy ± 1% Full Scale (ASME B40.3 Grade A)
All Stainless Steel Construction
Hermetically Sealed (ASME B40.3)
Silicone Fillable for Vibration
Standard and Custom Stem Lengths
Standard External Reset for Calibration
OEM Logo Dials/Custom Dials
Specifications of SI-WSS Back Connect Bimetal Thermometer
Accuracy: ± 1.5% Full Scale (ASME B40.3 Grade A)
Dial Size: 63 up to 150 mm
Dial Material:

Anodized aluminum with black marks on satin matte finish background;
White or Hi-Vis™ background available.

Stem Length: 2.5 – 24″, other lengths available
Stem Diameter: 1/4" (std)
Head, Bezel, Mounting Bushing, Stems: 300 Series SS, 316SS (optional)
Operating Conditions:

The head temperature should not exceed 200°F (150°F if silicone filled).
The stem should not be exposed to continuous temperatures exceeding 50% over-range or 800°F(550°F if silicone filled).

Temperature Ranges: See inside back cover of temperature catalog for the complete list of ranges.
Case Rating: IP67, NEMA 6 Rated (Hermetically sealed per ASME B40.3)
Lens: Glass (std), Acrylic, Polycarbonate, Tempered Glass, Laminated Safety Glass
Immersion: Minimum 2" in liquid, and 4" in gas for most ranges. Certain ranges require up to 4" in liquids & 5" in gas
Mounting Connection: 1/2" NPT (std), 1/4" NPT, 3/4" NPT, Plain Hex Bushing, 1/2" BSPT, 1/2" NPT Union, Sanitary Tri-Clamp®
Temperature Sensing Area: Last 2" to 4" of the stem
Note:
Thermowells should be used whenever the stem or bulb would be exposed to pressure,
corrosion, velocity, abrasion or shear forces.
Thermowells also make it possible to remove the thermometer,
without losing pressure or the contents of the process.
SI-WSS Back Connect Bimetal Thermometer Applications
General process instrumentation in the chemical, petrochemical,
oil and gas, energy and water/wastewater industries
Temperature measurement in harsh and aggressive environments
With liquid dampening suitable for applications with high vibrations.
Drawings of SI-WSS Back Connect Bimetal Thermometer
Installation and Use Procedure, All Angle Thermometer
CAUTION:
This thermometer is designed to allow the face to be positioned,
so that it can be easily read.
Sino-Instrument recommends that the thermometer be positioned only one time,
to assure proper performance during its lifetime.
A. Carefully remove the thermometer from the shipping box.
Inspect for any shipping damage. If damaged report it to your freight carrier.
B. Loosen, but do not remove, the bracket set screws (see sketch) so that the bracket can rotate around the stem.
(Do not turn the calibration screw unless calibration is desired).
C. Rotate the bracket by hand so the stem may be flexed in the desired direction. Tighten the "A" bracket set screws.
D. Grasp the head and stem approximately were shown and adjust the head to the desired angle.
E. Tighten the "B" bracket set screws.
F. Install the thermometer into the process fitting or thermowell.
Tighten the hex screw, using an open-end wrench of the appropriate size.
Continue to tighten the hex screw until the head is facing the desired position.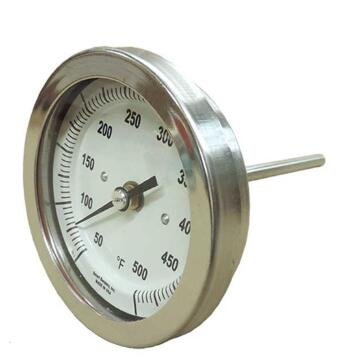 Maintenance of SI-WSS Back Connect Bimetal Thermometer
1) Cleaning:
a) Keep the dial lens clean for proper viewing.
Clean using commercial window cleaner.
b) Periodic cleaning of residue from the stem may be required to ensure thermometer sensitivity if installed without a thermowell.
2) Calibration:
Periodic calibration should be as determined by the user.
a) Immerse the thermometer stem into a temperature-calibrated medium. Immerse entire stem or 4" (100mm) minimum.
b) Use a small open-end wrench or flat tipped screwdriver to turn the calibration screw.
Turn the calibration screw to adjust the thermometer pointer, to the correct temperature if necessary.
If you need the datasheet, price, or more information about SI-WSS Bottom Connect Bimetal Thermometer,
Just Contact Us.
Request a Quote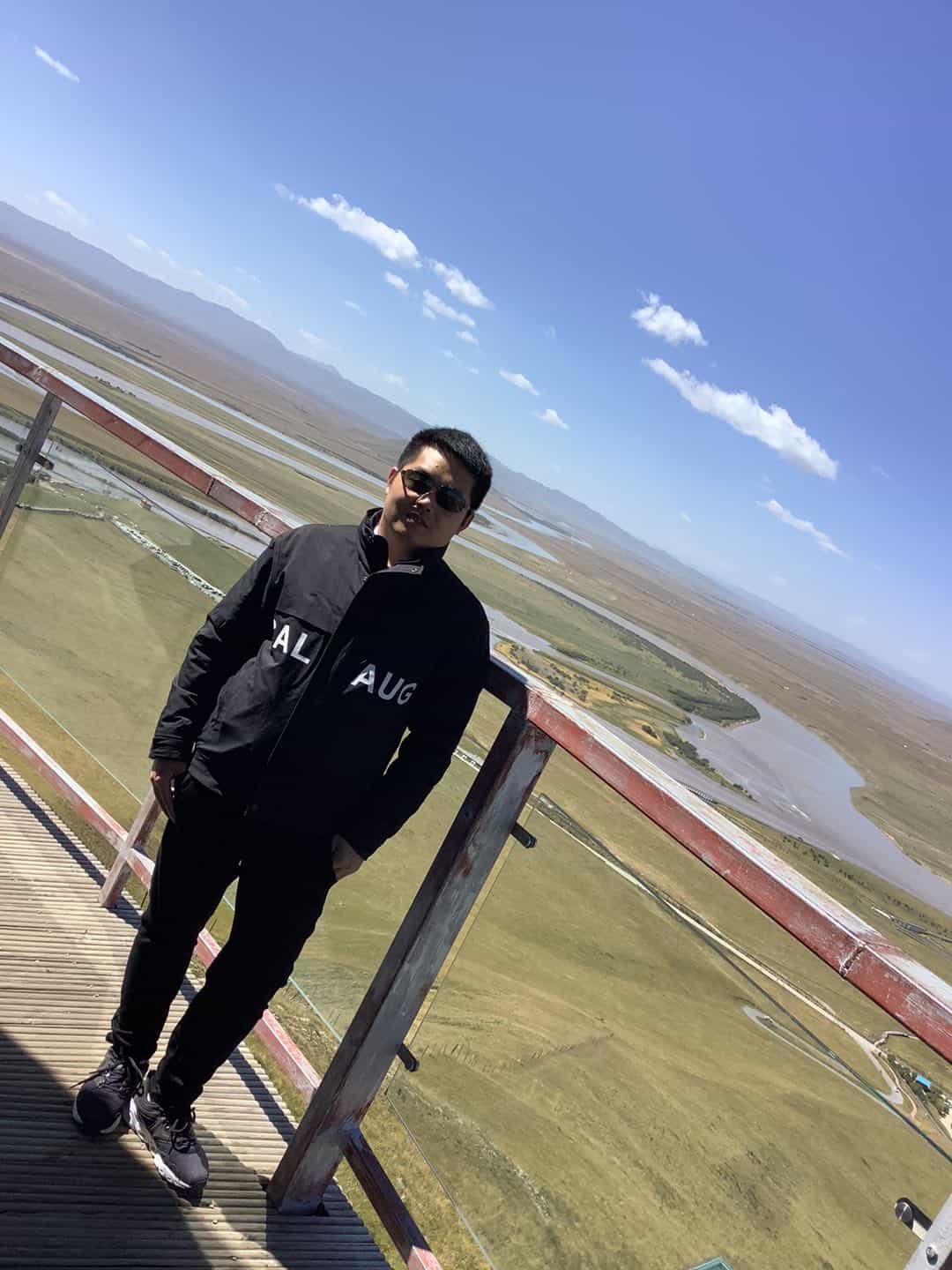 Wu Peng, born in 1980, is a highly respected and accomplished male engineer with extensive experience in the field of automation. With over 20 years of industry experience, Wu has made significant contributions to both academia and engineering projects.
Throughout his career, Wu Peng has participated in numerous national and international engineering projects. Some of his most notable projects include the development of an intelligent control system for oil refineries, the design of a cutting-edge distributed control system for petrochemical plants, and the optimization of control algorithms for natural gas pipelines.