Sanitary Bimetal Thermometers also called the sanitary thermometer, or tri-clamp thermometer.
Sino-Inst's Sanitary Bimetal Thermometers are specially designed for direct insertion into sanitary process applications when a standard thermowell is not specified, or the process environment is not exposed to pressure.
Sanitary thermometers are ideal for the food, beverage and pharmaceutical industries.
Features of SI-WSS Sanitary Bimetal Thermometers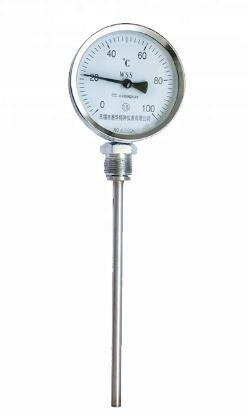 3-A Conformance Certificate Included
Made to ASME B40.3 Specifications
Accuracy ± 1% Full Scale. (ASME B40.3)
All-Stainless Construction
Hermetically Sealed (ASME B40.3)
Silicone Fillable for Vibration
Standard and Custom Stem Lengths
Standard External Reset
Tri-Clamp® Design for Fast Installation and Removal
OEM Logo Dials/Custom Dials
Specifications of SI-WSS Sanitary Bimetal Thermometers
Accuracy: ± 1% Full Scale (ASME B40.3 Grade A)
Dial Size: ( 3", 4", or 5" ) 63 up to 150 mm
Dial Material:

Anodized aluminum with black marks on satin matte finish background;
White or Hi-Vis™ background available.

Stem Length: 2.5 – 24″, other lengths available
Stem Diameter: 1/4" (std)
Head, Bezel, Mounting Bushing, Stems: 300 Series SS, 316SS (optional)
Operating Conditions:

The head temperature should not exceed 200°F (150°F if silicone filled).
The stem should not be exposed to continuous temperatures exceeding 50% over-range or 800°F(550°F if silicone filled).

Case Rating: IP67, NEMA 6 Rated (Hermetically sealed per ASME B40.3)
Lens: Glass (std), Acrylic, Polycarbonate, Tempered Glass, Laminated Safety Glass
Immersion: Minimum 2" in liquid, and 4" in gas for most ranges. Certain ranges require up to 4" in liquids & 5" in gas
Mounting Connection: 1/2" NPT (std), 1/4" NPT, 3/4" NPT, Plain Hex Bushing, 1/2" BSPT, 1/2" NPT Union, Sanitary Tri-Clamp®
Temperature Sensing Area: Last 2" to 4" of the stem
Note:
Thermowells should be used whenever the stem or bulb would be exposed to pressure, corrosion, velocity, abrasion or shear forces.
Thermowells also make it possible to remove the thermometer, without losing pressure or the contents of the process.
Extended reading: Food grade flow meters for Food & Beverage industry
Care of Sanitary Surfaces
All Sino-Instrument 3-A marked sanitary instruments have carefully prepared Wetted Surfaces.
These surfaces contain no cracks or crevices, where germs could breed, and they are polished to a maximum roughness average (Ra) of 32.
The "wetted surfaces" of an instrument are the surfaces, that will come in contact with your process fluid.
Consult the diagrams below to see the wetted surface, for the instrument you have received.
All Sino-Instrument sanitary instruments are shipped with packaging that protects the wetted surfaces.
To preserve the sanitary compliance of the instrument, CARE SHOULD BE TAKEN to prevent any scratching, denting, or abrasion of the wetted surfaces prior to or during installation.
Drawings of SI-WSS Sanitary Bimetal Thermometers
The working principle of Tri Clamp Sanitary Thermometers:
Bimetal thermometers measure temperature through the inside of the system. The temperature sensing is realized by the coil spring bimetallic sheet made of bimetallic material.
Its bimetal material is composed of two inseparable metal sheets. Because the thermal expansion coefficients of the two metal sheets are different. Therefore, different degrees of stretching deformation will occur under the condition of temperature change. This stretching deformation is approximately proportional to temperature.
One end of the metal sheet is fixed and the other end is fixed integrally with the indicating shaft. Therefore, when the metal sheet is stretched and deformed, the indicator shaft is driven to rotate and the corresponding temperature value is indicated on the dial.
SI-WSS Serial code
Model
Nominal diameter
D (mm)
Scale range
℃
Graduation mark
℃
Insertion length
L (mm)
Protecting pipe length
d (mm)
Installation screw thread
mm
WSS-3
60
0-50
0-100
0-150
0-200
0-300
0-400
0-500
1
2
2
5
5
10
10
75;100;
150;200;
250;300;
400;500
6
M16×1.5
WSS-4
WSSX-4
100
10
M27×2
WSS-5
150
10
SI-WSS Sanitary Bimetal Thermometers Dimension
Model
Dimension mm
D
H
L
L1
L2
L3
M
WSS-30
60
/
75;100;
150;200;
250;300;
400;500;
62
12
16×1.5
WSS-31
46
60
WSS-32
44
55
WSS-40
100
/
72
16
27×2
WSS-41
46
94
WSS-42
44
82
WSS-48
58
64
WSS-50
150
/
72
16
WSS-51
46
112
WSS-52
44
82
WSS-58
58
64
WSSX-401
100
/
72
16
42
27×2
WSSX-411
46
94
WSSX-421
44
82
WSSX-481
If you need the datasheet, price, or more information about SI-WSS Bottom Connect Bimetal Thermometer.
Just Contact Us.
Related Blogs
What Is a Smart Pressure Transmitter? Smart pressure transmitter is also called Smart pressure sensor or Smart pressure transducer. Smart pressure transmitter is the best pressure measuring instrument. It is…
Sino-Inst, Manufacuturer for Tri Clamp Sanitary Thermometers. Also known as clamp flange bimetal thermometer, chuck thermometer, sanitary chuck thermometer, pipeline thermometer, industrial thermometer. Widely used in pharmaceutical, food machinery industry and other fields.
Sino-Inst's Tri Clamp Sanitary Thermometers, made in China, Having good Quality, With better price. Our Temperature measurement instruments are widely used in China, India, Pakistan, US, and other countries.
Request a Quote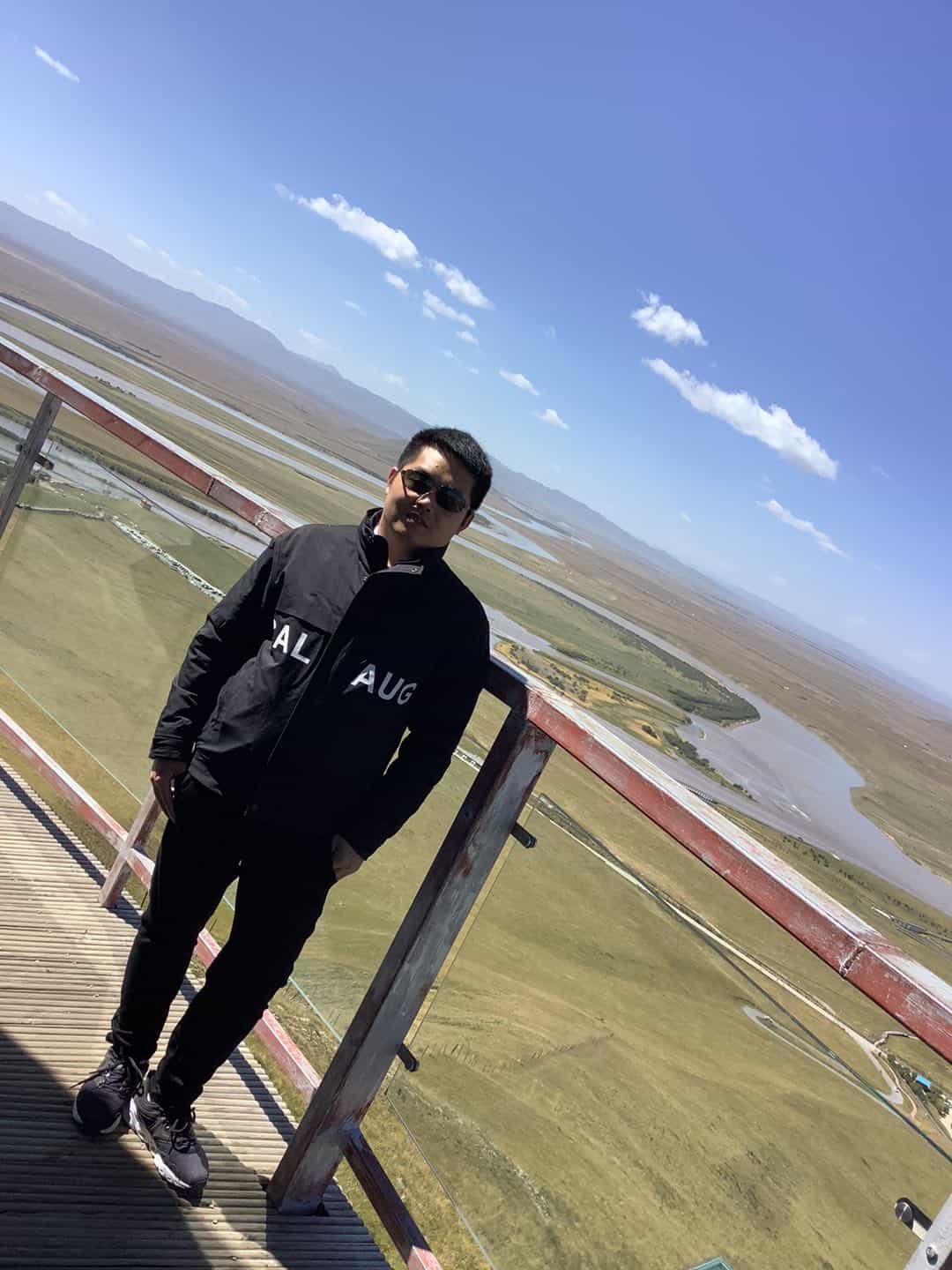 Wu Peng, born in 1980, is a highly respected and accomplished male engineer with extensive experience in the field of automation. With over 20 years of industry experience, Wu has made significant contributions to both academia and engineering projects.
Throughout his career, Wu Peng has participated in numerous national and international engineering projects. Some of his most notable projects include the development of an intelligent control system for oil refineries, the design of a cutting-edge distributed control system for petrochemical plants, and the optimization of control algorithms for natural gas pipelines.