Battery Operated Flow Meter is mainly suitable for occasions where there is no external power supply, but self-powered.
Battery Operated Flow Meter is a lithium battery powered electromagnetic flow meter developed on the basis of electromagnetic flow meter. The battery-powered electromagnetic flowmeter uses a specially designed sensor excitation system and a high-performance lithium battery power supply system. Designed specifically for the water industry. Satisfy urban water supply to ensure accurate water fee calculation. It is widely used in the workplace without power supply. Such as: urban water supply, heating, sewage treatment, water administration and water resources, water conservancy projects and other industries.
Sino-Inst offers a variety of Magnetic Flow Meters for flow measurement. If you have any questions, please contact our sales engineers.
Features of Magnetic Battery Operated Flow Meter
Large-screen clear LCD display: clear and fast data display, ensuring fast reading of data
Full digital signal processing, stable work, high measurement accuracy, strong anti-interference ability
Three-electrode measurement, more accurate than general two-electrode measurement
The service life is up to 3-5 years
Automatic two-way flow measurement, on-site instantaneous flow, forward and reverse cumulative total, pressure (special customization) display
Self-diagnosis fault alarm and GSM/GPRS data wireless remote transmission function
Through the GSM/GPRS remote management software system, functions such as wireless remote transmission, storage and data analysis of flow data can be realized.
The meter adopts piecewise linear correction, so that it can ensure the accuracy requirements in the large, medium and small flow measurement.
Specifications of Magnetic Battery Operated Flow Meter
Nominal diameter:
DN6mm—DN3000mm
(DN32mm~DN2000mm can also choose plug-in battery-powered electromagnetic flowmeter)
Nominal pressure:
0.6—4.0Mpa (special pressure can be customized)
Accuracy:
±0.5%
Measuring range:
0-15m/s
Measuring medium (conductivity):
>20µs/cm
Medium temperature:
-10℃—+160℃
Ambient temperature:
-10℃—+60℃
Power supply mode:
3.6V/DC built-in lithium battery power supply. Continuous working time 3-5 years
Connection mode:
flange type, plug-in type, clamping type (optional)
Structure:
integrated type, split type (optional)
Protection level:
integrated type IP68, split type sensor IP68, converter IP65
Display mode:
LCD large screen backlit liquid crystal display.
Automatic two-way measurement.
Simultaneously display instantaneous flow, flow rate, pressure, total forward and reverse cumulative total, battery power, clock and alarm prompts, etc.
Output signal:
pulse output 0.00001~1/p.
Frequency output 1~1000Hz arbitrary setting (passive optocoupler output)
Communication method:
GSM (SMS data packet)/GPRS wireless data remote transmission/RS485
Guess you like: Magnetic flow meter working principle
Magnetic flow meters for wastewater
According to the situation of the wastewater treatment site, there are two general wastewater discharge methods. One is to discharge through pipes, and the other is to discharge through ditches. The two types of flow meters selected are therefore different.
1.Waste water is used for pipeline discharge, and most of them choose electromagnetic flowmeter to measure. Because there are no obstructions in the sensor, there is no fear of debris in the medium.
But need to pay attention to the medium must be full. If the pipe is not full, a pipe must be used to lead a section of the sinking pipe to ensure that the flowmeter is in a full pipe.
Note that the electromagnetic flowmeter cannot be installed at the drain of the pipeline, and the length of the straight pipe must meet the requirements of the flowmeter.
2.Wastewater is used for ditch discharge, mostly using ultrasonic open channel flow meters.
A measuring groove is installed at the discharge port, and an ultrasonic probe is installed directly above the groove. In this way, the flow of wastewater flowing through can be measured. This instrument generally uses 24V power supply, output: 4-20MA.
When selecting the electromagnetic flowmeter for waste water, it is necessary to know the temperature of the medium, the pressure of the medium, the flow range of the medium, the composition of the medium, the power supply requirements, and the on-site installation requirements. The key point of the selection is to choose which product to measure well. The second is to consider the convenience of installation, operation and maintenance. Finally, the product price can be considered.
More about : Sewage Flow Meter Selection
Electromagnetic Flow Meter Price List
Why is the price of some lithium battery electromagnetic flowmeters at USD0. Some prices are higher.
In the final analysis, some manufacturers quote real prices, and some quote false prices.
So many people will ask how much is a lithium battery electromagnetic flowmeter?
In order to not lose money in future inquiries!
Sino-Inst has calculated a reasonable price list of lithium battery electromagnetic flowmeter for your reference.
| | | | |
| --- | --- | --- | --- |
| Electromagnetic flowmeter classification | Lining rubber (usd/pc) | Lined with PTFE (usd/pc) | Diameter |
| Integrated electromagnetic flowmeter | USD 415.00 | USD 465.00 | DN25 |
| Sewage electromagnetic flowmeter | USD 423.00 | USD 473.00 | DN32 |
| Split electromagnetic flowmeter | USD 425.00 | USD 465.00 | DN32 |
| Anti-corrosion electromagnetic flowmeter | USD 420.00 | USD 470.00 | DN32 |
| Stainless steel electromagnetic flowmeter | USD 425.00 | USD 475.00 | DN50 |
| Explosion-proof electromagnetic flowmeter | USD 485.00 | USD 535.00 | DN25 |
| High pressure electromagnetic flowmeter | USD 565.00 | USD 615.00 | DN20 |
| Pipeline electromagnetic flowmeter | USD 435.00 | USD 485.00 | DN50 |
| Clamp electromagnetic flowmeter | USD 430.00 | USD 480.00 | DN25 |
| Lithium Magnetic Battery Operated Flow Meter | USD 435.00 | USD 485.00 | DN50 |
| Plug-in electromagnetic flowmeter | USD 465.00 | USD 515.00 | Above DN200 |
Lithium Magnetic Battery Operated Flow Meter exceeds the price increase
1 Tantalum electrode plus USD175.00. HC electrode plus USD105.
2 Titanium electrode plus USD65.00, platinum electrode plus USD715.00
3 RS485 protocol plus USD65.00, HART protocol plus USD155.
4 Battery powered plus USD175.
5 Split type within 10 meters plus USD65.00, over 1 meter plus USD6
6 This price is for the Shanghai header, and the Lanshen header is an additional USD175.00
7 IP68 (diving type: within DN200 plus USD175.00. DN250~500 plus USD255.00. DN600~DN1000 plus USD275.00
Remarks:
Because the lithium battery electromagnetic flowmeter is battery-powered, the price is different than other ordinary electromagnetic flowmeters. The final price should be based on the parameters.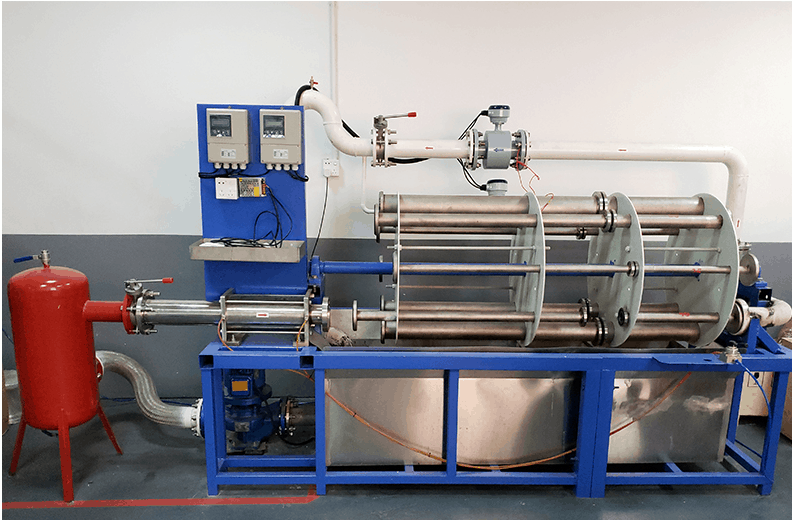 Sino-Inst offer over 20 Magnetic Battery Operated Flow Meter, with Best Price.
A wide variety of Magnetic Battery Operated Flow Meters options are available to you, such as free samples, paid samples.
Sino-Inst can customize the nominal diameter of DN3-DN3000.
And Sino-Inst can be customized: waterproof electromagnetic flowmeter, battery-powered electromagnetic flowmeter, solar-powered electromagnetic flowmeter, thermal electromagnetic flowmeter, integrated split electromagnetic conversion, etc.
Request a Quote