High pressure flow meter is the first choice for flow measurement under extreme conditions. Such as high pressure and explosion-proof.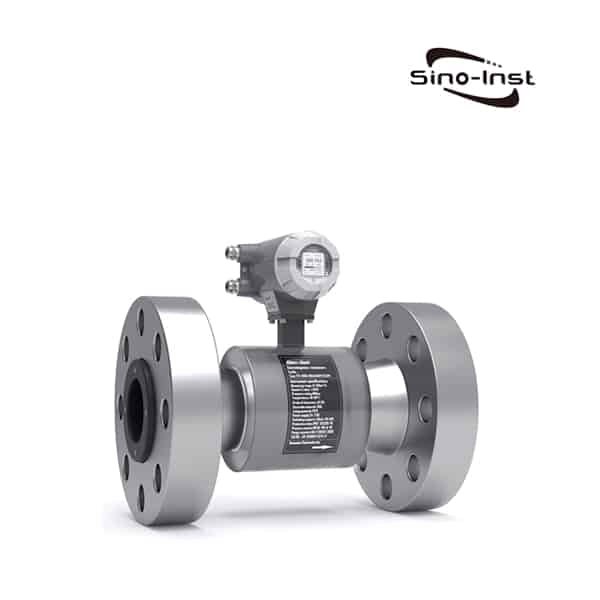 High pressure flow meter is produced by using proprietary technology and special process. Magnetic high pressure flow meter is composed of oil high pressure electromagnetic flow sensor and high pressure electromagnetic flow converter. It is specially used to measure the volume flow of conductive liquid or liquid-solid two-phase medium such as aqueous solution, mud, cement slurry, high-pressure water injection under high-pressure conditions. It can withstand up to 42MPa, and there are no obstructive moving parts in the pipe. There is almost no pressure loss. Straight pipes require more low.
Sino-Inst offers a variety of Magnetic Flow Meters for flow measurement. If you have any questions, please contact our sales engineers.
Features of Magnetic High Pressure Flow Meter
Corrosion resistant all stainless steel material, ABS full mold production probe simple structure
Firm, no moving parts, long service life, reliable measurement, strong anti-interference ability
Nominal pressure: 6.3, 10, 16, 25, 32, 42MPa
Electrode material: stainless steel containing molybdenum, Hastelloy B, Hastelloy C, titanium
Not only can be used for general process detection. It is also suitable for the measurement of mineral pulp, paper pulp and paste liquid.
Using SMD devices and surface mount (SMT) technology. High circuit reliability;
The range can be modified online according to the actual needs of users on site. It can better match the collection terminal;
With RS485, RS232, Hart and Modbus, Profibus-DP and other digital communication signal output (optional);
With self-check and self-diagnosis, self-diagnosis and alarm functions;
Ultra-low EMI switching power supply. Applicable to a wide range of power supply voltage. Good anti-EMI performance.
Specifications of Magnetic High Pressure Flow Meter
| | |
| --- | --- |
| Diameter: | DN15~150 |
| Lining material: | PFA, F46, polyurethane rubber |
| Electrode material: | 316L, Hastelloy B, Hastelloy C |
| medium: | Conductive liquid |
| Media conductivity: | >5μS/cm |
| Matching accuracy level: | 0.3, 0.5 |
| Flow rate range: | 0.5m/s~10m/s |
| Work pressure: | 10MPa~42MPa |
| Protection level: | IP65, IP67 |
| Supporting converter model: | TSM-1, TSM-2 |
| output signal | 0~10mA DC or 4~20mA DC |
| communication method | RS485, HART, Modbus, Profibus-DP, GPRS |
| Explosion-proof mark | Sensor part: ExeiaIICT converter part: ExdIICT4 |
Guess you like: Magnetic flow meter reference price
Magnetic High Pressure Flow Meter Applications
The high-pressure electromagnetic flowmeter is a meter that measures the volume flow of conductive liquids according to the working principle of Faraday's law of electromagnetic induction. It is a product of the combination of fluid mechanics and electromagnetics.
The high-pressure electromagnetic flowmeter is a flowmeter for measuring the volume flow of conductive liquid or solid-liquid two-phase medium such as mud, cement slurry, high-pressure water injection under high pressure conditions in geology, petroleum exploration, and oilfield systems. It meets the requirements that ordinary electromagnetic flow cannot reach. High pressure resistance requirements.
The high-pressure electromagnetic flowmeter is composed of a high-pressure electromagnetic flow sensor and an intelligent converter. It can stably and reliably measure the flow of various slurries and liquids under high pressure, high flow rate, pulsating flow and other working conditions. Divided into integral type and split type, mainly used for measuring mud in oilfields, the maximum pressure is above 40MPa.
Application range: Conductive fluid flow in mining energy, steel, petroleum, chemical, electric power, industry, water conservancy, and other sectors. It can also measure acid, alkali, salt and other corrosive conductive liquids.
High Pressure Flow Meter – Turbine
The high-pressure turbine flowmeter adopts full hard alloy (tungsten carbide) shielded cantilever beam structure bearing. It integrates rotating bearing and pressure bearing. It greatly improves the life of the bearing. It can work in a small amount of mud and dirt.
The sensor of the high-pressure turbine flowmeter uses a stainless steel structure. The turbine adopts 2Cr13, which has good corrosion resistance. The use of ruby bearings and cemented carbide (LT6) bushings ensure the service life and long-term stability of the turbine sensor. Samarium-cobalt permanent magnet alloy is used as a signal detector, with strong output signal and good magnetic stability. It can work normally in 0-120℃ medium.
The flowmeter itself has a self-rectifying structure, which is small, light and simple in structure. It can be assembled and disassembled in a short time, which is quite convenient to install and use.
Extended reading: High Pressure Flow Meters for Liquids-Steam-Gas
High Pressure Mass Flow Meter
The principle of Coriolis mass flow meter mass measurement is Newton's second law F=Ma.
When the fluid flows in the vibrating tube, it will produce Coriolis force proportional to the mass flow. When there is no fluid flowing, the vibrating tube does not produce distortion. The signals detected by the electromagnetic signal detectors on both sides of the vibrating tube are in the same phase.
When fluid passes through, the vibrating tube is twisted under the action of a torque. There will be a phase difference between the two detectors. The transmitter measures the lag time between the left and right detection signals. This time difference is multiplied by the flow calibration coefficient to determine the mass flow.
The density measurement principle of Coriolis mass flowmeter is that the vibration frequency is inversely proportional to the square root of the fluid density, and the fluid density is determined by measuring the vibration frequency. Therefore, the mass flow meter can realize the measurement of fluid mass flow and the measurement of fluid density.
Coriolis mass flow meters are shipped as standard with 1.6MPa and 4MPa. It supports customers' special customized pressure levels. The highest pressure can reach 100MPa.
More about: Coriolis Flow Meter
More Featured High Pressure Flow Meters
Sino-Inst offer over 20 High Pressure Flow Meters, with Best Price.
A wide variety of High Pressure Flow Meters options are available to you, such as free samples, paid samples.
About 13% of these are magnetic flow meter, 14% are Insertion Magnetic Flow Meter, 25% are Venturi flow meter, 13% are Handheld ultrasonic flow meter, and others are Liquid Turbine Flow Meters.
Sino-Inst is High Pressure Flow Meters suppliers, located in China. High Pressure Flow Meters products are most popular in North America, Mid East, and Eastern Europe. The United States, and India, which export 99%, 1%, and 1% of High Pressure Flow Meters respectively.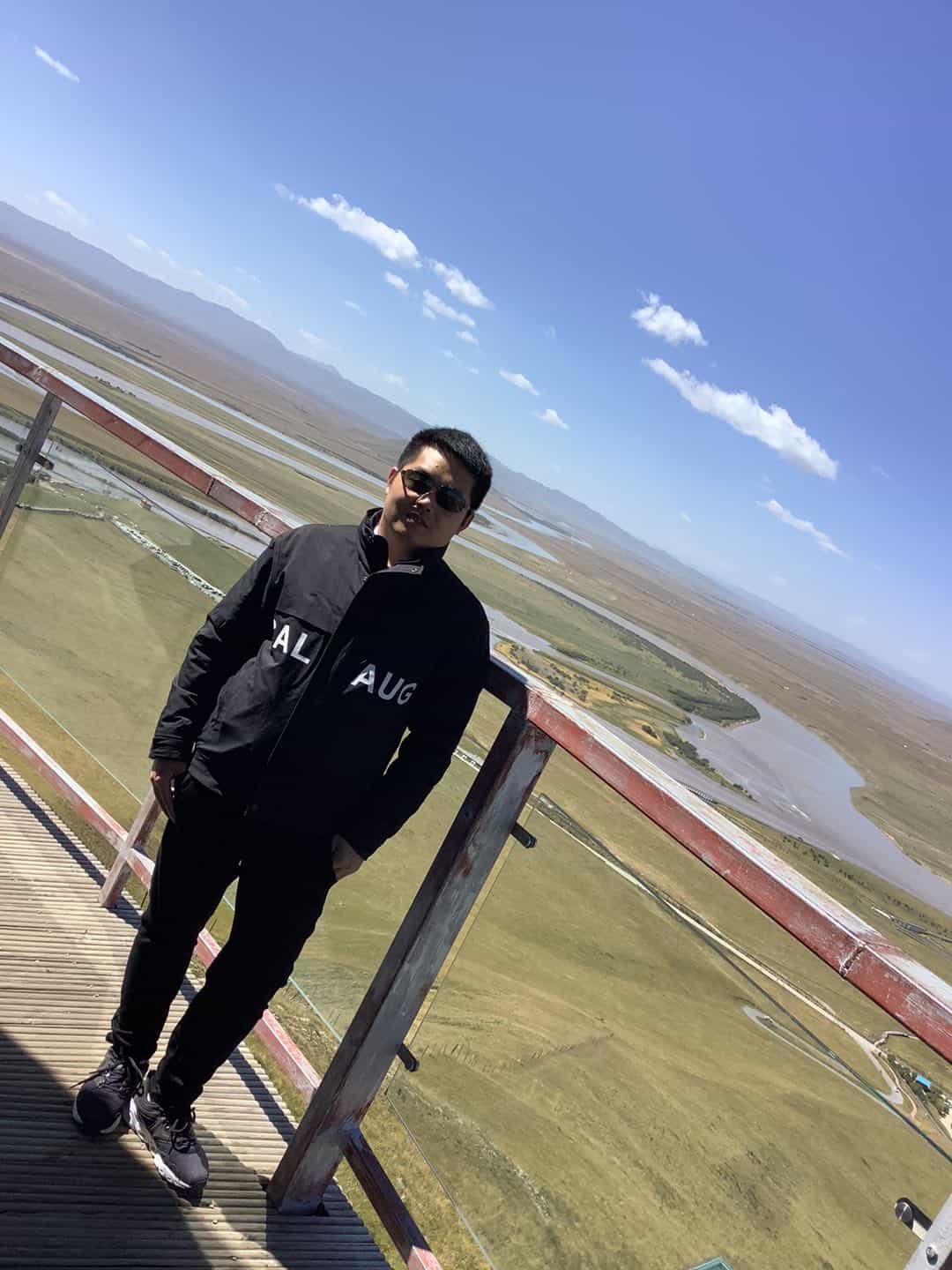 Wu Peng, born in 1980, is a highly respected and accomplished male engineer with extensive experience in the field of automation. With over 20 years of industry experience, Wu has made significant contributions to both academia and engineering projects.
Throughout his career, Wu Peng has participated in numerous national and international engineering projects. Some of his most notable projects include the development of an intelligent control system for oil refineries, the design of a cutting-edge distributed control system for petrochemical plants, and the optimization of control algorithms for natural gas pipelines.