A pipe Flow Meter is used to measure fluid flow in pipes or open channels. Magnetic Large Dia. Pipe Flow Meter is especially suitable for large diameter pipe measurement.
There are many types of Pipe Flow Meter. For example magnetic, ultrasonic, venturi, etc. A pipe Flow Meter is an induction meter that measures the volume flow of conductive media. Liquids are conductive or water-based. Not only can it be used for general process detection. It is also suitable for the measurement of mineral pulp, paper pulp, and pasty liquids. It can also be made into a plug-in electromagnetic flowmeter. It is widely used in the flow measurement and control of production processes such as water treatment and total control of environmental sewage.
Sino-Inst offers a variety of Magnetic Flow Meters for flow measurement. If you have any questions, please contact our sales engineers.
Features of Magnetic Large Dia. Pipe Flow Meter
There are no flow obstructions in the measuring tube. No pressure loss, lower requirements for straight pipe sections;
Series nominal diameters are DN15~DN3800. There are many choices of sensor lining and electrode materials;
The converter adopts a novel excitation method. Low power consumption, stable zero point and high accuracy. The flow range can reach 1500:1;
The converter and the sensor can be integrated or separated;
The converter uses a 16-bit high-performance microprocessor. 2x16LCD display. Convenient parameter setting. Reliable programming;
The flowmeter is a two-way measuring system with three totalizers inside. Forward total, reverse total, and difference total. Can display positive and negative flow. And has a variety of outputs: current, pulse, digital communication, HART;
The converter uses surface mount technology (SMT). With self-check and self-diagnosis function
The measurement is not affected by changes in fluid density, viscosity, temperature, pressure and conductivity;
Specifications of Magnetic Large Dia. Pipe Flow Meter
Caliber:
DN350-DN3800
Accuracy:
± 1.5% measured value standard ± 1.0% measured value special ± 0.5% measured value high precision
Conductivity :
5μs/cm
Measuring range :
Recommended use range: 0.5m/s~10m/s continuously adjustable
Use range: 0.2m/s~15m/s continuously adjustable
Medium temperature:
-20- +150℃
Ambient temperature:
-20- +60℃
Fluid pressure:
≤ 1.6MPa
Protection level:
Sensor    Converter
IP67    IP67
IP68    IP67
Material quality:
The probe material is 304 stainless steel, the electrode material is 316 stainless steel, and the insulation layer is PTFE.
Electrical Interface :
M20×1.5,1/2〞NPT
Display method :
Standard two-line LCD display, which can display instantaneous and cumulative flow at the same time.
power supply:
220VAC 50HZ 24VDC
Explosion-proof grade:
Exd[ia]iam ll CT5
Signal output:
1. The switch value can be set as pulse output (1000HZ);
High/low flow alarm;
ATC alarm;
Flow direction indication;
error alarm;
2. Current output: 4-20mA output.
Configuration method:
1. Configure on-site through three manual keys.
2. On-site configuration via remote control. To
3. Perform on-site configuration through the handheld communicator. To
Memory: EEPROM is a memory that will not disappear, without battery storage.
Know more about: How electromagnetic flowmeters work?
Advantages of Magnetic Large Dia. Pipe Flow Meter
Corrosion-resistant all stainless steel material ABS full mold production probe. The structure is simple, firm, and has no moving parts. long lasting;
Small pressure loss;
Small size, light weight, convenient installation and low maintenance;
Reliable measurement. Strong anti-interference ability;
Large measuring range. The measurement is not affected by changes in temperature, density, pressure, viscosity, conductivity, etc.;
It can be installed and disassembled under continuous flow. It brings convenience to the user's maintenance.
Compared with the general electromagnetic flowmeter, the manufacturing cost and installation cost are lower. Especially suitable for large and medium diameter pipeline flow measurement.
Pipe Flow Meter Types
Flow Metering Principals
Differential Pressure Flowmeters
Velocity Flowmeters
Positive Displacement Flowmeters
Mass Flowmeters
For Open Channel Flowmeters – weirs, flumes, submerged orifices, current meters, acoustic flow meters and more
Read more about: Shop 101: Key Factors In Selecting A Pipe Flow Meter
For different working principles, We offer different types of flow meters, like:
Differential Pressure Flow Meters
The Sonic Nozzle – Critical (Choked) Flow Nozzle
Calorimetric Flowmeter
Ultrasonic Doppler Flowmeter
Positive Displacement Flowmeter
Variable Area Flowmeter or Rotameter
Velocity Flowmeters
Pitot Tubes
Electromagnetic Flowmeter
Turbine Flowmeter
Vortex Flow Meter
Thermal Flowmeter
Mass Flowmeters
Open Channel Flowmeters
Featured Large Pipe Flow Meters
Liquid Flow Meter
When measuring the liquid flow of large-diameter pipes, the following factors should be considered when choosing a flow meter:
The pressure loss should be as small as possible;
Due to the low flow rate (to reduce operating costs), the inner wall of the pipeline is easy to deposit dirt and sludge;
The measurement range of the flowmeter used should be particularly large to adapt to the disparity of browsing in different time periods;
The protection level of the flowmeter should also meet the requirements of the environment.
There are several types of flow meters commonly used to measure liquid flow in large-diameter pipes.
Gas Flow Meter
The flow meters commonly used to measure gas flow in large-diameter pipelines are as follows:
Frequently
Asked
Questions
Sino-Inst offers over 50 Pipe Flow Meters, at the Best Price.
A wide variety of Pipe Flow Meters options are available to you, such as free samples, paid samples.
About 13% of these are magnetic flow meters, 14% are Insertion Magnetic Flow Meter, 25% are Venturi flow meters, 13% are Handheld ultrasonic flow meters, and others are Liquid Turbine Flow Meters.
Sino-Inst is Pipe Flow Meters supplier, located in China. Sewage Flow Meters products are most popular in North America, Mid East, and Eastern Europe. The United States, and India, which export 99%, 1%, and 1% of Pipe Flow Meter respectively.
Request a Quote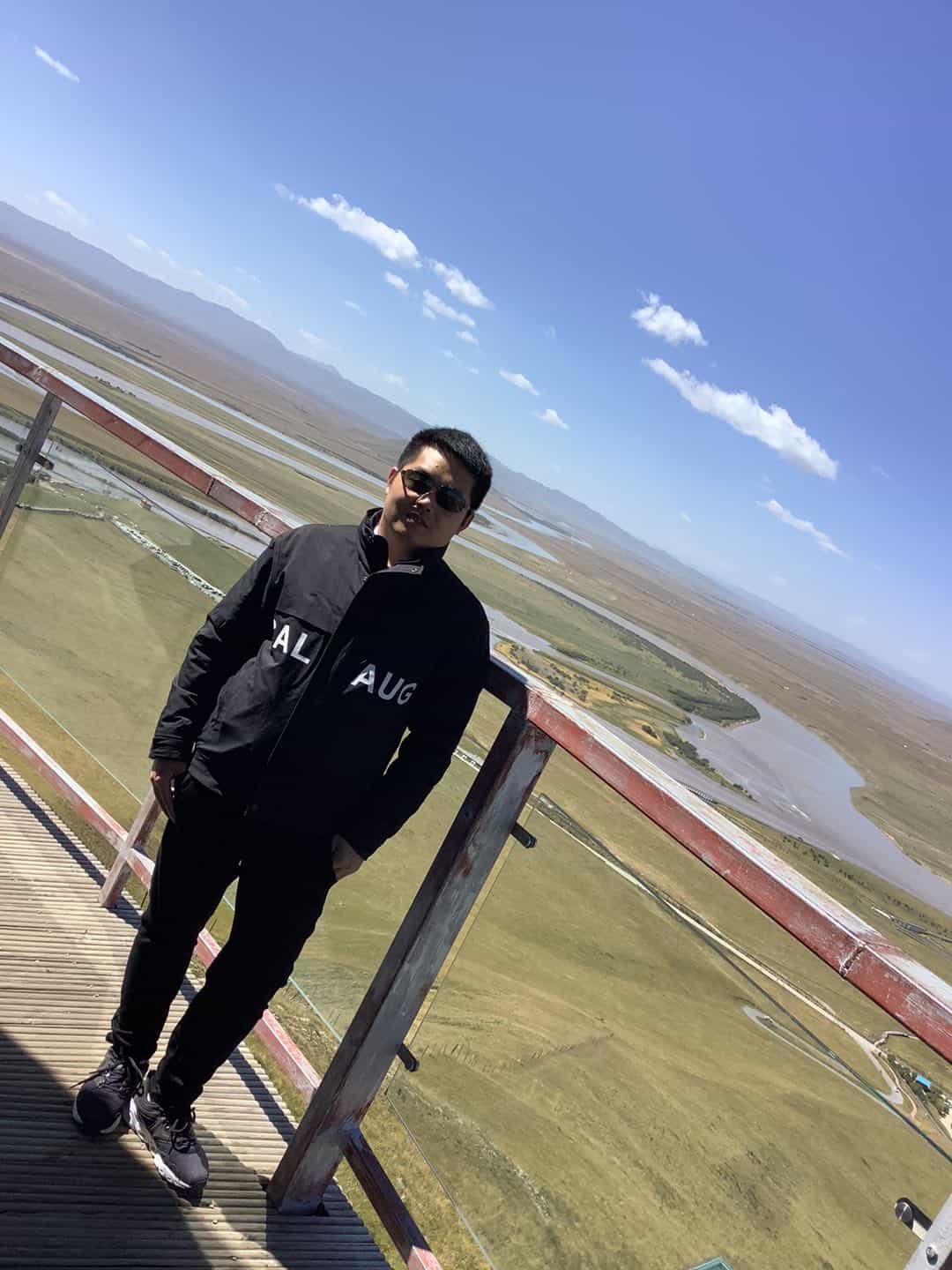 Wu Peng, born in 1980, is a highly respected and accomplished male engineer with extensive experience in the field of automation. With over 20 years of industry experience, Wu has made significant contributions to both academia and engineering projects.
Throughout his career, Wu Peng has participated in numerous national and international engineering projects. Some of his most notable projects include the development of an intelligent control system for oil refineries, the design of a cutting-edge distributed control system for petrochemical plants, and the optimization of control algorithms for natural gas pipelines.