Portable Ultrasonic Flow Meter is a handheld ultrasonic flow meter. The clamp-on sensor is used to measure liquid flow in industrial pipelines.
The portable ultrasonic flowmeter ( Model: 3000H) uses a non-invasive sensor to measure liquid flow. The installation process is extremely simple. There is no need to destroy the pipeline during the measurement process and no need to stop production. The sensor is not in contact with the measured medium. Battery powered, small size, light weight and easy to carry. Realize the real sense of mobile flow measurement, online detection, is a real sense of portable ultrasonic flowmeter.
Portable Ultrasonic Flow Meter Reference price: USD 870.00/pc
Sino-Inst offers a variety of Ultrasonic flow meters for flow measurement. If you have any questions, please contact our sales engineers.
Features Of Portable Ultrasonic Flow Meter
Equipped with a magnetic mounting rail, which can be adsorbed on the outside of the pipe wall. Easy to install, saving time and cost of installation.
The measurement range is large, and a set of sensors can be used to measure pipe diameters in all ranges.
Newly added energy meter/cold (hot) meter function. It can be expanded to portable energy meter/cold (hot) meter.
Specifications of Portable Ultrasonic Flow Meter
Performance description
Measuring range
±0.03ft/s~±40ft/s(±0.01m/s~±12m/s)
Precision
±1%
Pipe diameter range
1 "~ 48" (25mm~1200mm)
Measuring medium
Single acoustic liquid medium
Testable pipe
Carbon steel, stainless steel, PVC pipe or other dense and sound conducting pipe
Function
Output
Analog output: 4~20mA, maximum load 750Ω
Modbus:RS485
SD card storage
16G
Storage interval setting
1~99999 seconds
keyboard
Digital film buttons
Display screen
240*128 LCD display (backlight)
power supply
Rechargeable lithium battery with a battery capacity of 3000mAh. Under normal use, a full charge can be used for 16 hours
Operating temperature
Transmitter: -40℃~60℃
Sensor: -40℃~80℃, standard type; -40℃~1300℃ is optional
Measuring the relative humidity of the environment
0-99%
Physical index
Protection level
Transmitter IP65, sensor IP68
cable
Twisted-pair shielded cable, the standard length is 5 meters
Extended Reading: Guide and Selection for Diesel Fuel Flow Meters
Portable Ultrasonic Flow Meter Common Applications:
Cooling and heating fluid measurements
Water and wastewater measurements
Leak detection in piping systems
Monitoring and controlling of HVAC systems
Fuel and oil consumption measurements
Checking other flow meters
Flow and usage audits
Interface detection
Offshore applications
Automated process control
Extended reading: Hot Water Flow Meters Improve Heating-Boiler System
Other forms of application of ultrasonic flowmeter:
The externally clamped ultrasonic flowmeter can realize non-contact flow measurement. Even if it is a plug-in or internally attached ultrasonic flowmeter, the pressure loss is almost very low, and it is convenient and economical to measure flow.
The ultrasonic flowmeter can measure water, gas, oil and various media, and it has a wide range of applications.
The manufacturing cost of ultrasonic flowmeter has almost nothing to do with the caliber. The price is reasonable on the large diameter flow measuring stone. Comprehensive competitive advantage with easy installation and use
Portable ultrasonic flow meters can be used to measure flow in pipelines with different pipe diameters and different materials. Used as a standard table for online calibration, comparison or period verification.
Ultrasonic flowmeter has the convenience of inverse source based on two basic physical quantities of length and time. It can be expected that flow meters that surpass other principles will become flow standards or carriers of flow standards.
Ultrasonic flowmeter has extremely low power consumption and long battery power supply time. Advanced intelligent host is easy to carry out network wireless communication, and its application prospects are broader.
Extended reading: Typical Applications of Handheld Ultrasonic Flow Meter
Transmitter wiring:
Open the top cover of the transmitter and you can see the wiring ports on the power board, from left to right, in order:
Downstream sensor interface (Down Stream), upstream sensor interface (Up Stream), power switch, 4-20mA output interface, charger port, specific wiring, please refer to the following figure:
Guess You'll Like: Ultrasonic flow meters types & technical guide
Common faults and treatment in the use of ultrasonic flowmeter
Ultrasonic flowmeter is a non-contact instrument. It can not only measure the medium flow of large pipe diameter, but also measure the medium that is difficult to contact and observe. The measurement accuracy is very high, and it is rarely affected by various parameters of the test medium. In particular, it can solve the flow measurement problems of strong corrosive, vision, radioactivity and flammable and explosive media that other instruments cannot do.
Common faults and treatment in the use of ultrasonic flowmeter
Failure phenomenon: The instantaneous flowmeter fluctuates greatly.
⑴ Cause of failure: large fluctuations in signal strength; large fluctuations in the measured fluid itself.
⑵Processing method: adjust the probe position and increase the signal strength (maintain above 3%). Ensure the signal strength is stable. If the fluid fluctuates greatly, the position is not good. Re-select the points to ensure the working conditions of the first 10D and the 5D.
Failure phenomenon: Low signal of external clamp ultrasonic flowmeter.
⑴Cause of failure: The pipe diameter is too large or the pipe fouls seriously or the installation method is wrong.
⑵ Treatment method: Use plug-in probes for those with too large pipe diameter and serious scaling. Re-select the installation method.
Failure phenomenon: The signal of the plug-in probe decreases after a period of use.
⑴Cause of failure: The probe may be offset or the scale on the probe surface may be thick.
⑵ Treatment method: readjust the probe position. Clear the emitting surface of the probe.
Trouble phenomenon: No display when booting.
⑴Cause of failure: The power supply attribute does not correspond to the rated value of the instrument or the fuse is blown.
⑵ Treatment method: Check whether the power supply attribute corresponds to the rated value of the instrument. Whether the fuse is blown. If the above problems are not found, notify the factory professionals to deal with.
Trouble phenomenon: The instrument has only backlight and no character display after power on.
⑴Cause of failure: Generally, the program chip is missing.
⑵ Treatment method: notify the factory professionals to deal with.
Failure phenomenon: Ultrasonic flow meter cannot be used under strong interference on site.
⑴ The cause of the fault: The power supply has a large fluctuation range, or there are frequency converters or strong magnetic field interference or the grounding wire is incorrect.
⑵ Treatment method: Provide stable power supply to the instrument. Or install the meter away from the inverter and strong magnetic field interference. Or set the grounding wire standardly.
Extended Reading: Inline Ultrasonic Flow Meter
More Featured Liquid Flow Meters:
Read more about: Non-invasive Ultrasonic Tank Level Sensor Working Principle
Sino-Inst, Manufacuturer for Portable Ultrasonic Flow Meters. It can measure a single sound-conducting liquid medium of 1″~48″(25mm~1200mm). It can measure even liquids such as water, sea water, oil, and slurry.
Sino-Inst's Portable Ultrasonic Flow Meters, made in China, Having good Quality, With better price. Our flow measurement instruments are widely used in China, India, Pakistan, US, and other countries.
Request a Quote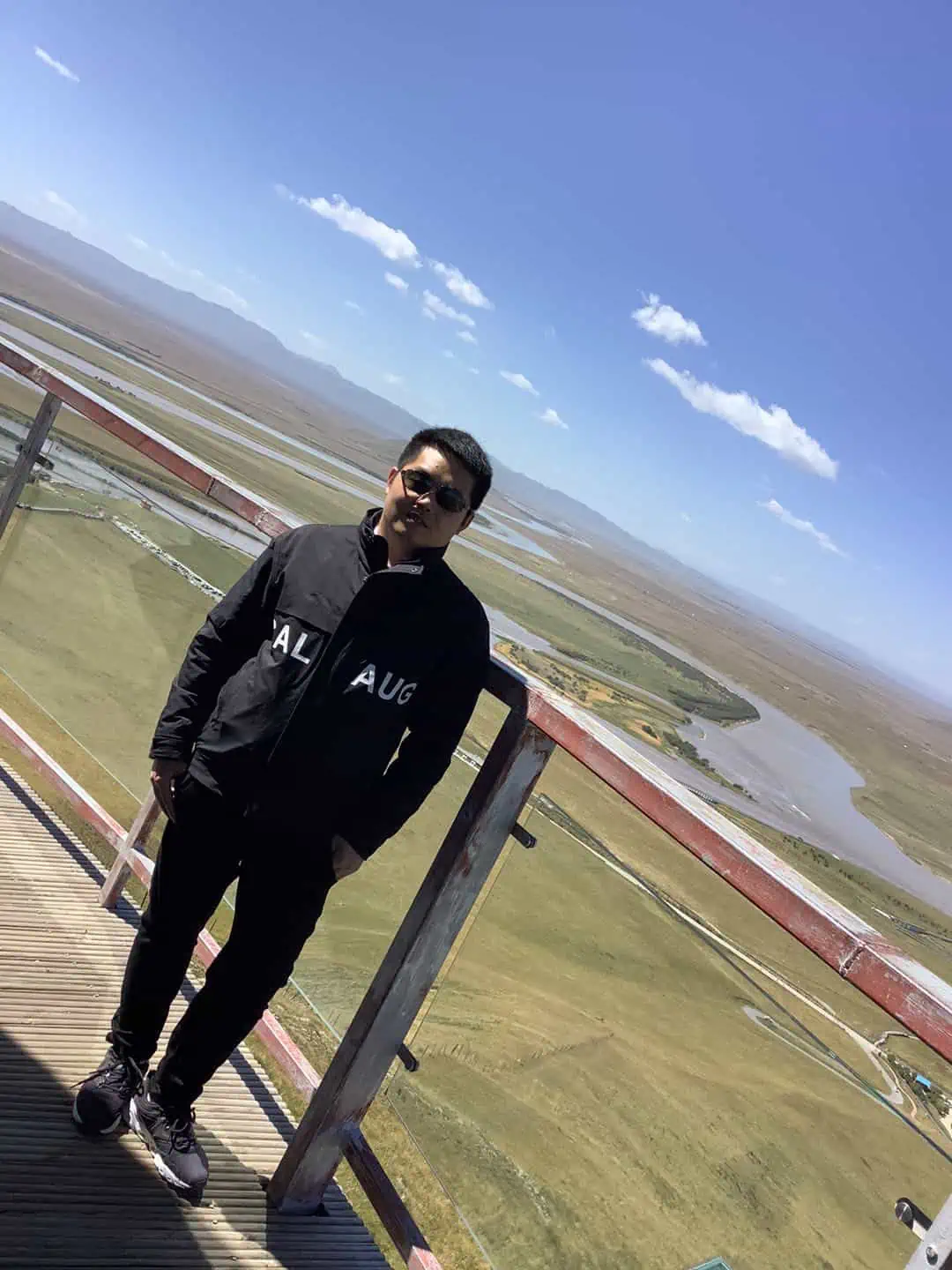 Wu Peng, born in 1980, is a highly respected and accomplished male engineer with extensive experience in the field of automation. With over 20 years of industry experience, Wu has made significant contributions to both academia and engineering projects.
Throughout his career, Wu Peng has participated in numerous national and international engineering projects. Some of his most notable projects include the development of an intelligent control system for oil refineries, the design of a cutting-edge distributed control system for petrochemical plants, and the optimization of control algorithms for natural gas pipelines.