Industrial pressure transducers are essential devices in various industrial processes. They are designed to convert a liquid or gas(air) pressure into an electrical signal, which can be used to measure or control different industrial applications. SI-390 General Precision Industrial help improve the efficiency and reliability of various industrial processes. Support OEM.
Features of SI-390 Industrial Pressure Transducer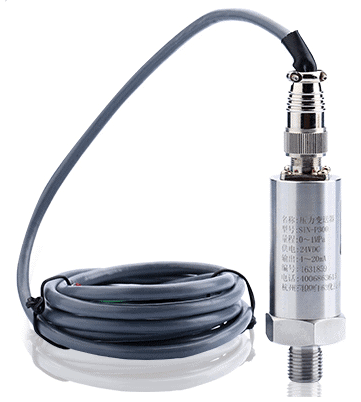 Compact structure and easy installation.
Advanced diaphragm / oil-filled isolation technology.
High stability and high reliability.
Resistant to vibration and radio frequency interference.
316L stainless steel isolation diaphragm structure.
High precision, all stainless steel structure.
Miniature amplifier, voltage and current signal output.
Strong anti-interference and long-term stability.
Forms and structures are diversified and easy to install and use.
Wide measuring range, which can measure absolute pressure, gauge pressure and sealed vacuum pressure.
Resistant to vibration and shock.
Zero and full range can be adjusted.
Specifications of SI-390 Industrial Pressure Transducer
Measuring medium: various liquids, gases or vapors compatible with 316L stainless steel
Measuring range: -0.1kPa ~ 0 ~ 0.01kPa ~ 100MPa
Overload: 1.5 times full scale pressure or 110 MPa (minimum value)
Pressure type: gauge pressure, absolute pressure, sealed reference pressure
Power supply: 15~30VDC 15~28 VDC 15~28 VDC
Output signal: 4~20mADC 0~10/20 mADC 0/1~5/10VDC
Transmission method: two-wire system; three-wire system; three-wire system:
Accuracy: Typical: ±0.25% FS Maximum: ±0.5% FS

(including nonlinearity, hysteresis, and repeatability)

Long-term stability: Typical: ±0.1%FS Maximum: ±0.2%FS
Zero temperature coefficient: 0.03% FS / ° C (≤ 100kPa) 0.02% FS / ° C (> 100kPa)
Full temperature coefficient: 0.03% FS / ° C (≤ 100kPa) 0.02% FS / ° C (> 100kPa)
Working temperature: -30~ 80°C
Storage temperature: -40~100°C
Load resistance: ≤ (U-15) / 0.02Ω
Electrical connection: cable connection, aviation hoe, Hessmann components
Housing material: stainless steel 1Cr18Ni9Ti
Process interface: M12×1 N20×1.5 or G 1/4 external thread
Protection level: IP65
Explosion-proof mark: ExiaIICT6 (intrinsic safety explosion-proof type)
Drawings of SI-390 Industrial Pressure Transducer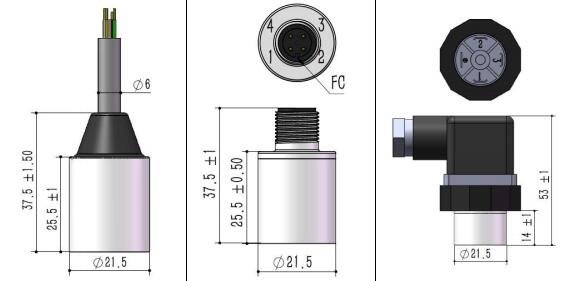 What is the pressure transducer?
Pressure transducer/transmitter is a device that converts pressure into pneumatic signal or electric signal for control and remote transmission.
It can convert the gas, liquid and other physical pressure parameters felt by the load cell sensor into a standard electrical signal (such as 4-20mADC, etc.). Use secondary instruments such as indicator alarms, recorders, and regulators for measurement, indication, and process adjustment.
Industrial Pressure Transmitters are precision-engineered to fit most industrial pressure measurement applications. Sino-Instrument offers industrial pressure transmitters with the display, 4-20ma output.
The industrial pressure transmitter can work as a natural gas pressure transducer, water pressure transmitter.
How to choose the right industrial pressure transducer?
Pressure transmitters are pressure sensors whose electronics can generate measurement signals. The signal can be remotely transmitted via cables, buses or radio frequency.
Consider the unit's measurement range and maximum pressure capacity, it's precision, its operational environment (temperatures, vibrations, etc.), the nature of the measured medium and the type of output signal.
1. In order to ensure the stable operation of the product,

it is recommended to consider the actual pressure value,
and the range of possible migration when selecting the measurement range.
The maximum pressure should be within the measurement range,
and the company will complete the migration before leaving the factory.

2. The product is installed vertically on the field pressure interface, and the display level is facing the observer.
3. For transmitters with zero pressure and negative pressure, please indicate the range of the range in the order.
4. Intrinsically safe explosion-proof products are limited to products with a pointer head.
5. Qiping diaphragm type transmitter measurement range is 0 ~ 70kPa … 35MPa.
6. When M3 is selected, the ambient temperature range of the transmitter is -20~60°C;

when M4 is selected, the ambient temperature range of the transmitter is -30~70°C.
Want to know more about pressure transmitter?
This video gives you the answers to your basic questions about pressure and pressure transmitters.
More Related Industrial Pressure Sensors
More Industrial Pressure Transducer Applications and Markets
Cryogenic pressure transducer for low temperature pressure measurement. -196℃~+125℃、-260℃/-350c(especial). Sino-Inst offers a variety of Pressure Sensors for pressure measure and…
Frequently
Asked
Questions
Sino-Instrument offers 10 Industrial Pressure Transducer products.
These are wireless pressure transmitters, pressure transmitter with display, and water pressure transmitter. A wide variety of Industrial Pressure Transducer options are available to you, such as free samples, paid samples.
The top applying countries are China (Mainland), Hong Kong, and the United States, which supply 96%, 2%, and 1% of wireless pressure transmitter respectively.
Industrial Pressure Transmitter products are most popular in North America, Domestic Market, and South America.
Sino-Inst is a company that designs and manufactures OEM pressure transducers and transmitters featuring various pressure sensor technologies to tailor designs to individual applications.
Our Indutrial pressure transducers are available in various pressure ranges with customized and electrical or pressure connections, as well as analogue and digital interfaces. Contact us today for a standard product quotation or to discuss a custom solution.
Contact Sino-Inst for a standard product quotation or to discuss a custom OEM solution.
Request a Quote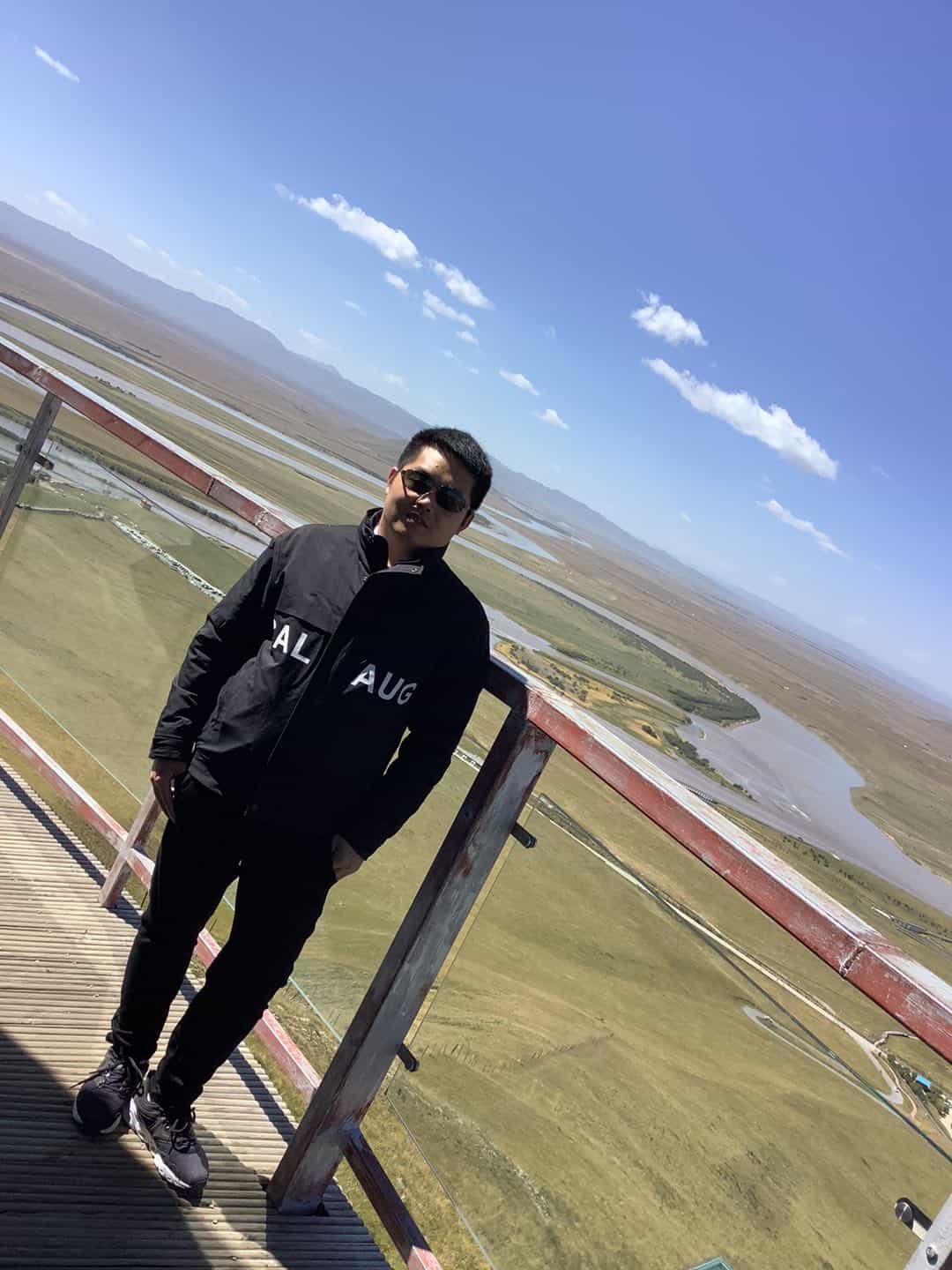 Wu Peng, born in 1980, is a highly respected and accomplished male engineer with extensive experience in the field of automation. With over 20 years of industry experience, Wu has made significant contributions to both academia and engineering projects.
Throughout his career, Wu Peng has participated in numerous national and international engineering projects. Some of his most notable projects include the development of an intelligent control system for oil refineries, the design of a cutting-edge distributed control system for petrochemical plants, and the optimization of control algorithms for natural gas pipelines.