Sanitary Flow Meter adopts stainless steel tri clamp fittings. Used in food, sport drink, liquor and other beverage industries preprocess applications.
Sanitary Flow Meter uses a new type of sanitary lining material and lining technology, which meets the sanitary requirements of the food industry. It uses a stainless steel shell and stainless steel clamp connection. It is convenient for the quick disassembly and cleaning of the electromagnetic flow meter. Magnetic flow meter in a sanitary version which meets the strict requirements of the food-processing and bio-technology/ pharmaceutical industries.
Sino-Inst offers a variety of Magnetic Flow Meters for flow measurement. If you have any questions, please contact our sales engineers.
Features of Magnetic Sanitary Flow Meter
The sensor adopts new sanitary lining material. Prevent the accumulation of measuring medium residues in the measuring tube.
The sensor adopts a quick connection scheme. The electromagnetic flowmeter is easy to disassemble, maintain and clean.
The converter uses a 16-bit embedded microprocessor for signal processing. It has high integration and fast calculation speed. The calculation accuracy is high. Fully digital signal processing. Strong anti-interference ability. Features such as reliable measurement.
The intelligent converter can simultaneously display measurement data such as volume flow percentage, instantaneous flow, and cumulative flow.
The flowmeter is a two-way measuring system with three totalizers inside. Forward total, reverse total, and difference total. It can display positive and negative flow.
With digital communication signal output such as current, pulse, RS485, RS232, Hart and Modbus.
Specifications of Magnetic Sanitary Flow Meter
Nominal diameter:
DN10~DN100mm;
Nominal pressure:
≤1.6MPa;
Accuracy:
±0.5%; ±0.3%;
Measuring range:
0~10m/s (flow velocity);
Lining material:
PFA;
Electrode material:
316L stainless steel, HB, HC, titanium, tantalum
Shell material:
stainless steel;
Medium temperature:
-10℃~+80℃;
Environment temperature:
-25℃~+60℃;
Connection method:
Clamp type quick connector;
power supply:
220V AC or 24V DC;
Installation:
Integrated-type, split type
Enclosure rating:
Sensor IP65, IP68 optional
(IP65: dust-tight, anti-spraying, IP68: dust-tight, long-term work underwater.)
Converter IP67 (IP67: dust-tight, short-term immersion)
Magnetic Sanitary Flow Meter Dimension
Application of Hygienic Electromagnetic Flowmeter in Beer Industry
Magnetic Sanitary Flow Meter uses a new sanitary lining material and lining process. Meet the hygiene requirements of the food industry. At the same time, a stainless steel casing and a stainless steel clamp connection are used to facilitate the rapid disassembly and cleaning of the electromagnetic flowmeter.
The electromagnetic flowmeter is not easily contaminated during use. It can be widely used in the production process of mineral water, soy sauce, jam, fruit juice, rice wine, milk, and other foods, as well as in the fields of hygiene and chemical industry. Especially it is most widely used in beer filling.
Magnetic Sanitary Flow Meter is used in the beer filling production line to perform quantitative filling while filling. An electronic valve filling machine equipped with a sanitary electromagnetic induction flowmeter is adopted, which is a dynamic measurement and quantitative form. The electromagnetic flowmeter is used for dynamic measurement of the liquid flowing through the valve.
A Sanitary electromagnetic flowmeter plays an important role in the measurement process of beer brewing. Not only because it has the advantages of low failure rate and high measurement accuracy. Also due to its Faraday electromagnetic induction principle. That is, the conductor will generate induced electromotive force when passing through the magnetic field. The flowing liquid medium represents a moving conductor, and the induced current is proportional to the flow speed. Input the metering amplifier through a pair of electrodes. Through the calculation of the fluid cross-sectional area and flow rate. The flow rate can be accurately obtained, and the quantitative accuracy can reach 1/1000.
Note: The caliber of the selected sanitary electromagnetic flowmeter is not necessarily the same as the pipe diameter, it should be determined by the flow rate. The process industry transports liquids with different viscosities such as water. The pipeline velocity is generally 1.5~3m/s. EMF is used on such pipelines, and the sensor diameter is the same as the pipe diameter.
Read more about Digital Beer Flow Meters for Sale|Brewery-Wine-Craft Beer Brewing Process management system
Application of Magnetic Sanitary Flow Meter in measuring beverages such as milk and juice
Milk is a liquid food, similar to this, there are juices, beverages, etc. For the measurement of such media, the level of hygienic requirements is of course the first.
In our sales process, we often encounter some telephone consultations Choose the flowmeter in the milk pipeline configuration. The related flowmeter products produced by our company can also meet its measurement requirements.
The following is a corresponding explanation of the selection of measuring instruments for such food liquid media.
Question: Should I choose a sanitary liquid turbine flowmeter or a sanitary electromagnetic flowmeter? Or is there a more advanced, better and more suitable flow meter?
Answer: First of all, milk (liquid) conducts electricity (there are various conductive ions in it). There are many kinds of mineral ions in milk, so both flow meters can be used.
Extended reading: Food grade flow meters for Food & Beverage industry
Tri-Clamp Sanitary Turbine Flowmeter
Advantages:
(1) High precision, among all flow meters, it is the most accurate flow meter;
(2) Good repeatability;
(3) Zero drift, good anti-interference ability;
(4) Wide range;
(5) Compact structure.
Disadvantages:
(1) The calibration characteristics cannot be maintained for a long time;
(2) Fluid physical properties have a greater impact on flow characteristics.
Tri-Clamp sanitary magnetic flowmeter
Advantages:
(1) The measurement channel is a smooth straight pipe, which will not be blocked. It is suitable for measuring liquid-solid two-phase fluids containing solid particles, such as pulp, mud, sewage, etc.;
(2) No pressure loss caused by flow detection, and good energy saving effect;
(3) The measured volume flow is actually not significantly affected by changes in fluid density, viscosity, temperature, pressure and conductivity;
(4) Large flow range and wide caliber range;
(5) Corrosive fluids can be used.
Disadvantages:
(1) Liquids with very low conductivity cannot be measured, such as petroleum products;
(2) Cannot measure gas, steam and liquid with larger bubbles;
Read more about Sanitary Flow Meters-316SS,Tri clamp-Pulse- for Brewery
Magnetic Sanitary Flow Meter has a wide range of applications.
Large-caliber instruments are mostly used in water supply and drainage projects.
Small and medium calibers are often used in high-demand or difficult-to-test occasions, such as the cooling water control of the blast furnace tuyere in the iron and steel industry, the measurement of pulp and black liquor in the paper industry, the strong corrosive liquid in the chemical industry, and the ore pulp in the non-ferrous metallurgical industry.
Small calibers and tiny calibers are often used in places with hygiene requirements such as the pharmaceutical industry, food industry, and biochemistry.
Summary:
The flowmeter in the milk pipeline configuration can be selected according to the on-site working conditions and flow range. No flowmeter is the best, only choose the appropriate flowmeter according to the actual situation on the spot. It is handy during use. It is a perfect flow meter.
Extended reading: Stainless steel flow meters|304-316 optional
Sanitary Turbine Flow Meter
Sanitary Flow Meter, also called sanitary turbine flow meter or Hygienic turbine flowmeter.
The Sino-Instrument sanitary turbine flow meter, food grade flow meter, provides accuracy, versatility, and economy, in measuring a wide variety of food, beverage and pharmaceutical products.
The Sino-Inst sanitary turbine and is suitable, for use in clean-out-of-place (COP) and sterilize-out-of-place (SOP) environments.
Extended reading: Vortex Hygienic Flow Meter
Sino-Inst offers over 10 Sanitary Flow Meters, with the Best Price.
A wide variety of Sanitary Flow Meters options are available to you, such as free samples, paid samples.
About 13% of these are magnetic flow meter, 14% are Insertion Magnetic Flow Meter, 25% are Venturi flow meter, 13% are Handheld ultrasonic flow meter, and others are Liquid Turbine Flow Meters.
Sino-Inst is Sanitary Flow Meters supplier, located in China. Sanitary Flow Meters products are most popular in North America, Mid East, and Eastern Europe. The United States, and India, which export 99%, 1%, and 1% of ultrasonic level transmitters respectively.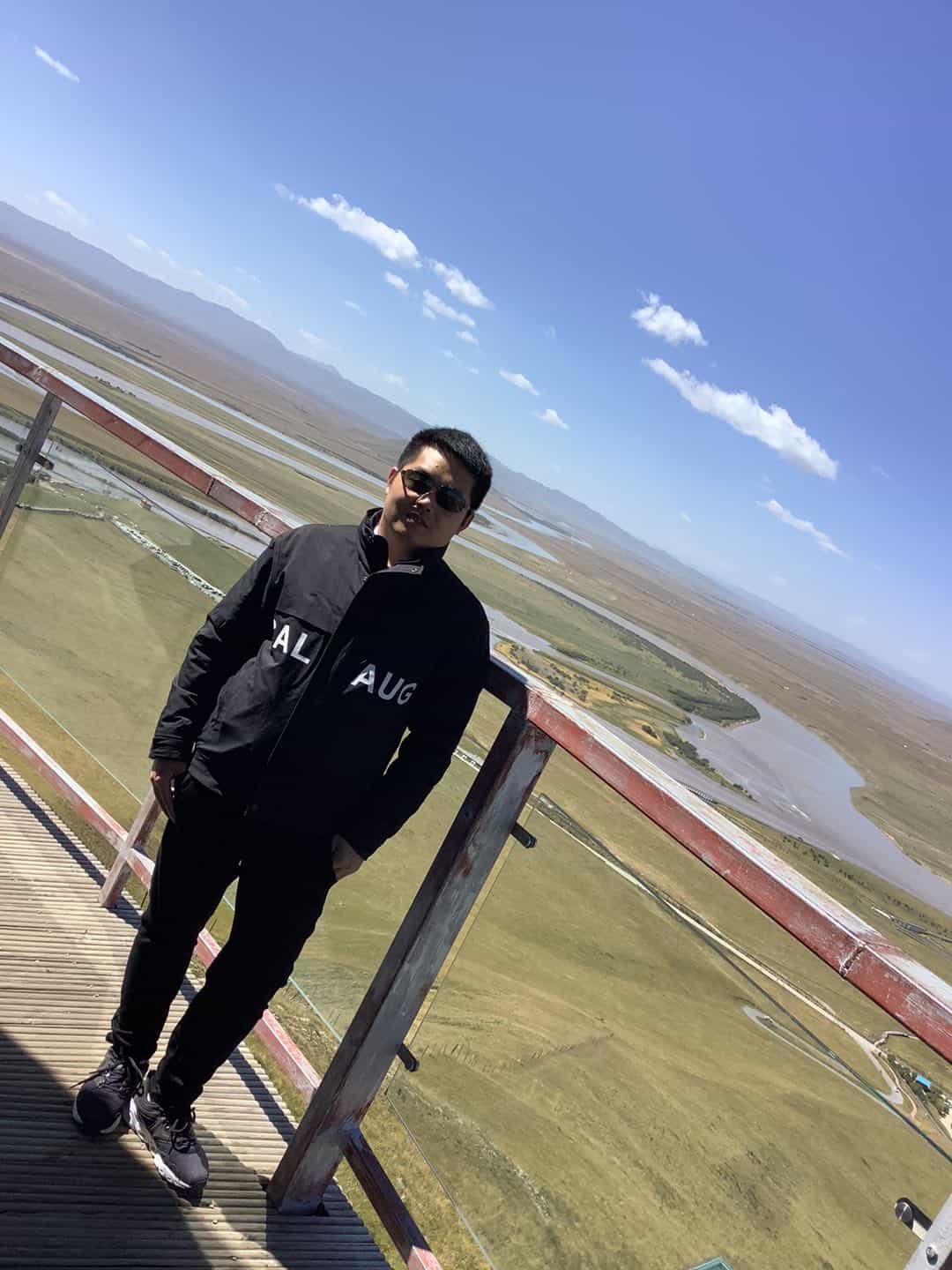 Wu Peng, born in 1980, is a highly respected and accomplished male engineer with extensive experience in the field of automation. With over 20 years of industry experience, Wu has made significant contributions to both academia and engineering projects.
Throughout his career, Wu Peng has participated in numerous national and international engineering projects. Some of his most notable projects include the development of an intelligent control system for oil refineries, the design of a cutting-edge distributed control system for petrochemical plants, and the optimization of control algorithms for natural gas pipelines.