Ultrasonic principle, Non-contact. Measure and display the presence or absence of liquid at a certain height position in tank or pipes.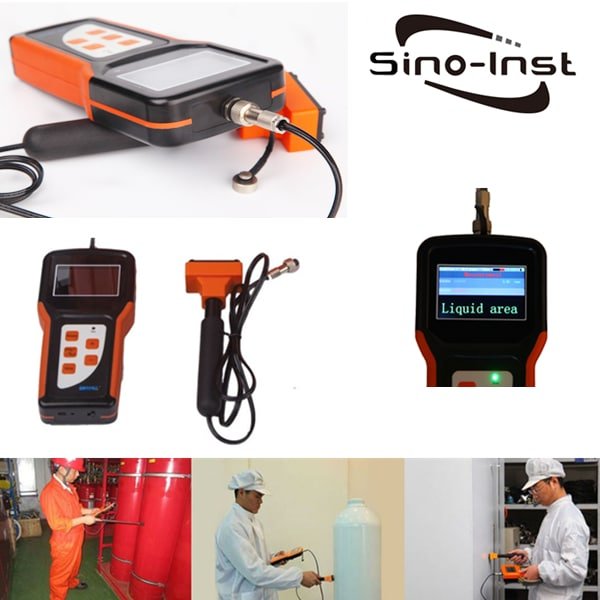 SI-ML portable liquid level indicator is best choice for tanks or pipes level measurement. It is designed to measure the presence or absence of liquid at a certain height position in a tank or in pipelines. Non-contact ultrasonic detection technology. SI-ML works perfect for detection of dangerous toxic or corrosive liquids. Under ordinary conditions, the maximum wall thickness of measurable containers is 30mm. The product is suitable for the detection of various types of liquids. Liquids are non-crystalline or other particulate matter. For example CO2 Tank. Thanks to non-contact detection technology, this level indicator is ideal for detecting hazardous toxic or corrosive liquids.
Please feel free to contact us for Techinical Support, or Request a quote for float level sensors (customization available).
Description
SI-ML Portable Ultrasonic Liquid Level Indicator is mainly used for liquid level detection of various tanks and pipes. Detect the storage capacity of fire extinguishing agent storage containers in gas fire extinguishing systems (eg, original Indo-European, haloalkane, CO2, etc.). Measure the presence of liquid level in a cylinder or container at a certain height position, such as haloalkane, CO2, etc. It can also indicate the presence of a liquid level in the container. The material of the measurable container can be various metals, glass or non-foam. And the measurable wall thickness is usually not less than 30mm. This measurement technique is not affected by factors such as medium density, dielectric constant, electrical conductivity, reflection coefficient, pressure, temperature, sediment, and so on. The product can be used to detect all liquids that do not crystallize and contain no particulate matter. Because it uses non-contact detection, it is ideal for fire detection of toxic and corrosive hazardous liquids and acceptance testing of gas fire suppression systems.
Features of Portable Ultrasonic Liquid Level Indicator
No contact with medium
Suitable for toxic, corrosive, orinvasive medium
No need for drilling or welding on tank wall
Advanced ultrasonic sensor technology
Reliable measurement results
Easy and convenientt ooperate and maintain
Ultrasonic adaptive detection algorithm.
High-contrast OLED color display, suitable for outdoor use under strong light.
Newly added ultrasonic waveform display function facilitates parameter testing, waveform comparison and other functions to ensure measurement accuracy in complex situations
Gooduser interface design
The comprehensive software displays the measurement results, and the method is simple
Working principle of Portable Ultrasonic Liquid Level Indicator
The portable ultrasonic cylinder liquid level indicator couples high-frequency ultrasonic pulses generated by the sensor to the outer wall of the container. An ultrasonic signal is then returned from the container wall. Different media attenuate the received ultrasonic signals differently. The received reflected wave generates an electrical signal. The magnitude of the electrical signal can be displayed by the digital value of the LCD on the panel, and the LED corresponding to the liquid level is lit.
Different sensors have different sensitive devices. When measuring, different containers and different liquids will produce slightly different readings, so this reading is not absolute. But the same thing is that when the sensors are connected to the respective inside and outside of the container, the reading of the level indicator will change significantly. In this way, you can determine whether there is liquid at a certain height position in the container by changing the indicator on the instrument and the value displayed on the LCD.
Structure of Portable Ultrasonic Liquid Level Indicator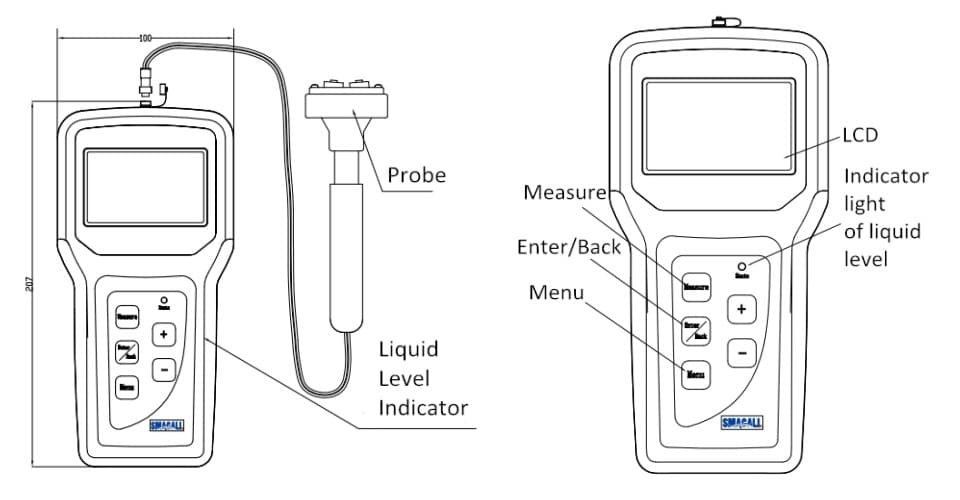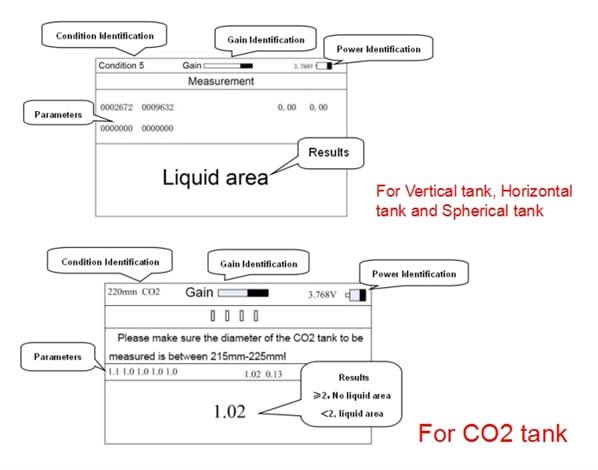 Applications of Portable Ultrasonic Liquid Level Indicator
Liquid level detection of dangerous chemicals in storage tank
Liquid level detection for CO2 storage tank of the fire fighting system in the off shore drilling platform
Liquid level detection in common tank
Note: Usable for calibration of liquid level meter
Other Non-Contact Level Measurement
Request a Quote
Summary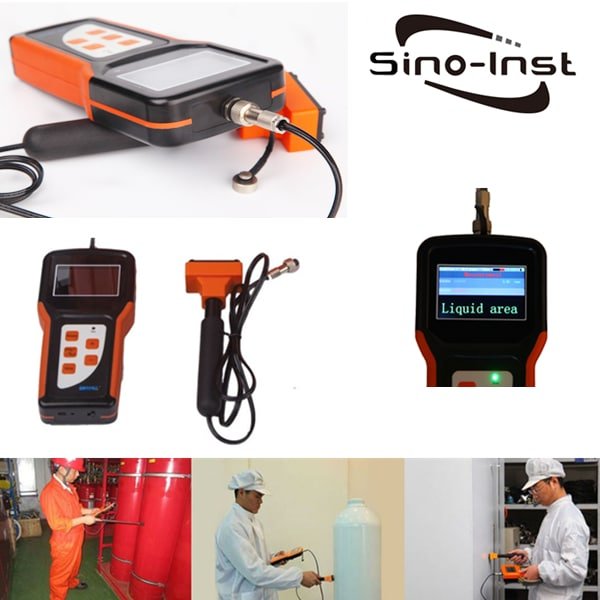 Author Rating
Brand Name
Product Name
SI-ML Portable Ultrasonic Liquid Level Indicator
Price
Product Availability