Liquid chemical level sensor is suitable for chemical storage tanks or chemical processing. Especially for highly corrosive liquids.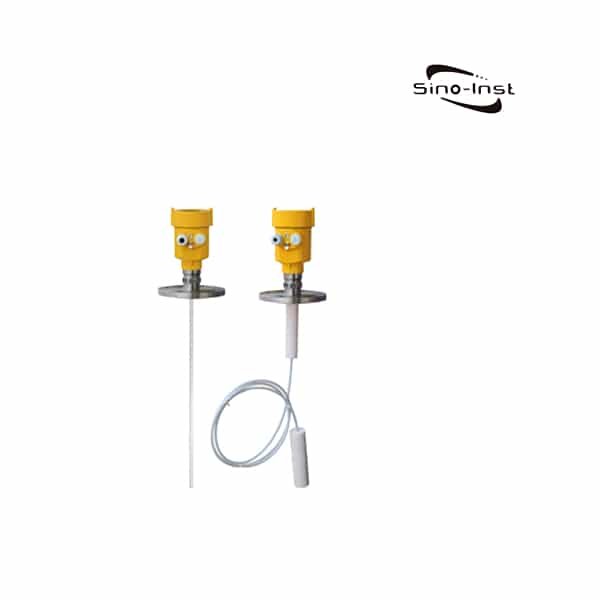 In chemical storage tanks or chemical processes, there is a risk of corrosive liquids and explosions. Therefore, the requirements for the liquid level indicator are extremely high. SIRD-702 liquid chemical level sensor is a corrosion-resistant guided wave radar level sensor. The maximum range of anti-corrosion guided wave radar level meter can reach 20 meters. It is used to measure the liquid of strong acid and strong alkali. Such as hydrochloric acid, sulfuric acid, hydrofluoric acid, strong alkali and sodium hydroxide. SIRD-702 liquid chemical level sensor adopts all PTFE sealed cable or rod antenna.
Sino-Inst offers a variety of Liquid Chemical Level Sensors for industrial level measurement. If you have any questions, please contact our sales engineers.
Features of Corrosive Liquid Chemical Level Sensor
The guided wave radar level meter is highly versatile. It is suitable for the measurement of acids, alkalis or other corrosive media
Anti-hanging material. The unique circuit design and sensor structure of the guided wave radar level meter make its measurement not affected by the hanging material of the sensor. No regular cleaning is required to avoid false measurements.
Maintenance-free. The guided wave radar level gauge has no moving parts during the measurement process. There is no damage to mechanical parts and no maintenance is required.
Anti-jamming. Contact measurement by guided wave radar level meter. Strong anti-interference ability, can overcome the influence of steam, foam and stirring on the measurement.
Accurate and reliable. The measurement volume of the guided wave radar level gauge is diversified, which makes the measurement more accurate. The measurement is not affected by environmental changes, with high stability and long service life.
Specifications of SIRD-702 GWR Corrosive Liquid Chemical Level Sensor
| | |
| --- | --- |
| Suitable for Medium: | Liquid, especially corrosive liquids |
| Application: | Acids, bases or other corrosive media |
| Explosion-proof Grade: | Exia IIC T6 Ga/Exd IIC T6 Gb |
| Measuring Range: | 20m |
| Frequency: | 500MHz-1.8GHz |
| Antenna: | Full PTFE sealing cable type or rod antenna |
| Accuracy: | ±10mm |
| Process Temperature: | (-40~200)℃ |
| Process pressure: | (-0.1~0.3)MPa |
| Signal output: | (4~20)mA/HART |
| The Scene Display: | Four LCD/Can be programmed |
| Power Source: | Two-wire (DC24V) ; Four-wire(DC24V/AC220V) |
| Shell: | Aluminum /Plastic |
| Connection: | Flange (optional) / Thread |
What is the best method for sensing the level of a corrosive liquid in a tank
If the user's tank can be perforated. Then choose guided wave radar liquid level sensor, use corrosion-resistant material. It is the most cost-effective option.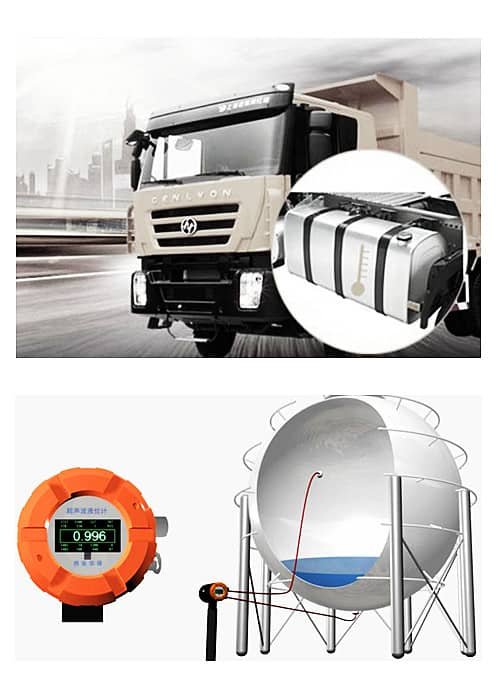 If the user's tank cannot be perforated. Then it is the best choice to choose an externally attached ultrasonic liquid level meter. Because the sensor can be directly attached to the bottom and side of the tank. No need to cut holes, easy to install. But the cost will be a little higher.
External Tank Level Indicator refers to an externally mounted level sensor. It is used to install on the outside of the liquid storage tank to measure the liquid level of the tank. When measuring with External Tank Level Indicator, install the ultrasonic probe just below the outer wall (bottom) of the container under test. No need to cut holes, easy to install. Does not affect on-site production. It can realize accurate measurement of various toxic substances and various pure liquids in high temperature and high pressure airtight containers.
Ultrasonic Tank Level Sensors
Ultrasonic Level Sensing is a low-cost liquid level measurement technology. Ultrasonic Level Sensing sensors and transmitters are used for tank or river level measurement. Ultrasonic Level Sensing does not need to contact the medium, can be continuously measured, low cost. Therefore, Ultrasonic Level Sensing is very popular among users. Ultrasonic liquid level sensors are available in general and intrinsically safe types. Output 4~20mA standard signal or output the measurement result to the secondary meter through RS-485. Meets the system's automatic control.
Float Switch Level Sensors for chemical processing
Float level sensors are continuous level sensors. Float level gauges use magnetic floats as measuring elements. magnetic float that rises and falls as liquid levels change. The movement of the float will generate a magnetic field. The sensor's internal resistance changes linearly, and the intelligent converter converts the resistance change into a 4~20mA standard current signal. It can display the liquid level percentage, 4~20mA current and liquid level value on the spot. It can also output the switching value signal to conduct liquid Bit switch control.
We also supply various chemical flow meters. Can meet the flow measurement of various chemical liquids.
Anti-corrosive Submersible Level Transmitter
A submersible level transmitter made of PTFE is perfect in the harshest applications. Like Acid and alkali environment, Sludge and Slurries. Anti-corrosive Submersible Level Transmitter utilizes the linear change law of liquid height, density, and pressure. It converts the change of liquid level into linear 4-20mADC standard signal output. Integrate temperature compensation calibration technology. Easy installation. Anti-corrosive Submersible Level Transmitter adopts a two-wire system. 4 ~ 20mA output. 24V DC power supply. ATEX, 3 wire, remote mount transmitter optional.
Extended reading: Radar Level Meter for Corrosive Liquids
Frequently
Asked
Questions
Sino-Inst offers over 10 GWR Corrosive Liquid Chemical Level Sensors for level measurement. About 50% of these are Guided Radar level meters, 40% is the tank level sensor.
A wide variety of GWR Corrosive Liquid Chemical Level Sensors options are available to you, such as free samples, paid samples.
Sino-Inst is a globally recognized supplier and manufacturer of Guided Wave radar level measurement instrumentation, located in China.
Request a Quote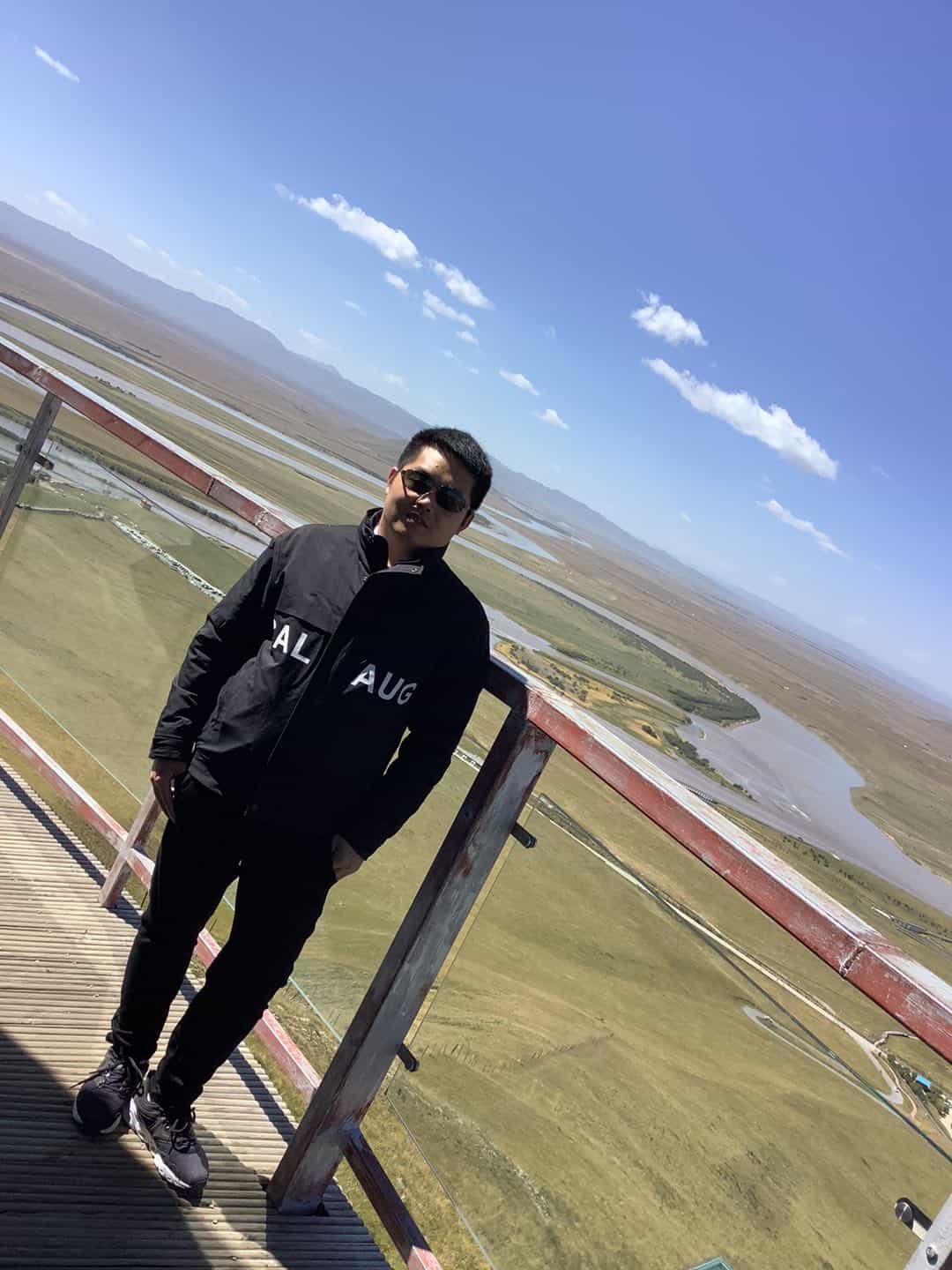 Wu Peng, born in 1980, is a highly respected and accomplished male engineer with extensive experience in the field of automation. With over 20 years of industry experience, Wu has made significant contributions to both academia and engineering projects.
Throughout his career, Wu Peng has participated in numerous national and international engineering projects. Some of his most notable projects include the development of an intelligent control system for oil refineries, the design of a cutting-edge distributed control system for petrochemical plants, and the optimization of control algorithms for natural gas pipelines.