Liquid Level Controller monitors the liquid level of tanks and sends out control signals. Upgraded liquid level switch. Upper and lower level alarm. Tank temperature display or monitor whether there is liquid in the pipeline.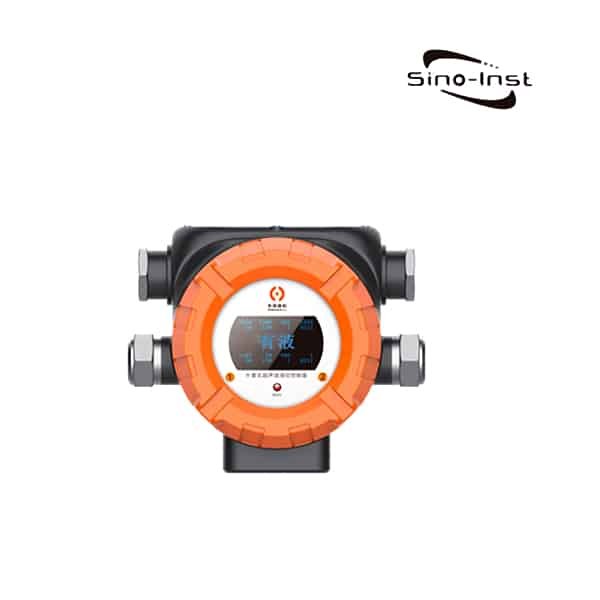 Liquid Level Controller is an ideal ultrasonic Non-contact Liquid Level switch. The sensor is attached to the tank body. No need to open holes in the tank. Liquid Level Controller is suitable for liquid level process control in the pharmaceutical, petroleum, chemical, electric power and other industries. For the monitoring of toxic, highly corrosive and dangerous liquids.
Sino-Inst offers a variety of Liquid Level Controllers for level measurement. If you have any questions, please contact our sales engineers.
Features of Ultrasonic Non-contact Liquid Level Controller
Advanced signal processing methods. Can overcome the influence of temperature drift.
Stronger anti-interference
Brand new installation method. Adsorption type + adhesive type. Can improve the stability of the probe.
Built-in temperature sensor. Monitor temperature changes for 24 hours. Temperature compensation is also possible.
Adopt a new single probe mode. Installation is more convenient. Avoid repeated verification.
A new handheld operator can be used to debug the instrument. The probe status can be detected to ensure reliable installation of the probe. It can support on-site upgrade of digital probe software. The historical data of the secondary meter can be read wirelessly.
Specifications of HS-ULC-Pro Liquid Level Controller
Model
HS-ULC-Pro
project
Ordinary explosion-proof type;
Two-point monitoring explosion-proof type;
Intrinsically safe;
Intrinsically safe type with two monitoring points
Precision
±2mm
Measurable wall thickness
Max 70mm
output signal
Liquid level alarm 485 signal Fault alarm MODBUS 4-20mA
PROFIBUS HART signal FoundationFieldBus
Relay capacity
DC 30V 6A/AC 250V 6A
power supply
DC 24V
power
2W
Electrical interface specifications
According to the actual selection configuration
Threading hole diameter
Φ8mm (adaptation cable diameter Φ6~8mm)
Explosion-proof mark
Exd II CT6 Gb;
Ex ia II CT6 Ga
shell material
Cast aluminum
Protection level
IP67
Applicable place
Explosive gas environment except coal mine
Applicable ambient temperature of the host
-50℃~+60℃
Host applicable environmental humidity
15%~100%RH
Working temperature of ultrasonic probe
Normal type: -50℃~+80℃ High temperature type: up to 250℃
Host size
155*241*129.4mm
Host weight
2.6kg
Handheld meter communication distance
3 meters
Intrinsic safety parameters
Ui:28VDC li:93Ma Pi:0.65W Ci:44Nf Li:11uH
Liquid Level Controller can also be used with paperless recorder.
Liquid Level Controller Working Principle
The sensor of the High-Pro type liquid level controller couples the generated high-frequency ultrasonic pulse to the vessel wall through a couplant.
The pulse propagates in the wall of the container and in the liquid. It will also be reflected by the inner surface of the container. By detecting and calculating the characteristics of the reflected signal.
The measured data is transmitted to the on-site secondary meter through the 485 serial port in real time. It can be judged whether the liquid level reaches the position where the controller is installed.
Extended Reading: Procurement Guide for Ultrasonic liquid level sensors
Of course, the above is the working principle of this product HS-ULC-Pro Ultrasonic Non-contact liquid level controller.
There are other types of liquid level controllers on the market. The liquid level switch controller is a pressure sensor that measures liquid level. It is divided into contact type and non-contact type. We make a simple introduction to the measurement principle:
Liquid level control system for oil and gas
Through node sensors such as wireless temperature sensor + thermometer, wireless pressure sensor + pressure gauge and wireless liquid level sensor + liquid level gauge, the temperature, liquid level, pressure and other parameters of the storage tank are collected.
Upload to the wireless data collection gateway via 2.4G, 433MHZ wireless.
The gateway processes the data received from the wireless sensor node.
Provide data to the XL.VIEW server through the RS485 serial port, so as to monitor the production status of the storage tank and handle the limit alarm.
When the temperature, pressure, and liquid level of the storage tank are abnormal, the intelligent measurement and control device automatically drives the sound and light alarm to remind the staff.
Solution for real-time remote monitoring of liquid level, pressure and temperature of natural gas and oil storage tanks:
Application equipment:
Wireless temperature sensor
Wireless pressure sensor
Wireless data collection gateway
Intelligent measurement and control terminal
Server
Ultrasonic technology is not only used to measure level, but also can be used to measure depth. Get more.
Application field
The storage tank remote monitoring system is suitable for real-time monitoring of the safety of the storage tanks of various chemicals such as gasoline, solvent oil, isooctane, mixed aromatics, isobutane, liquefied petroleum gas, natural gas, etc.
You may like:
Liquid level controller price
Sino-Inst offers over 10 Ultrasonic Liquid Level Controllers for level measurement. About 50% of these are fuel level meters, 40% is the tank level sensor.
A wide variety of Ultrasonic Liquid Level Controllers for level measurement options are available to you, such as free samples, paid samples.
HS-ULC-Pro Ultrasonic Non-contact Liquid Level Controller reference price: USD 1500.00. The exact price depends on your measurement parameters.
Extended reading: Ultrasonic liquid level sensors
Sino-Inst is a globally recognized supplier and manufacturer of Ultrasonic Tank Level measurement instrumentation, located in China.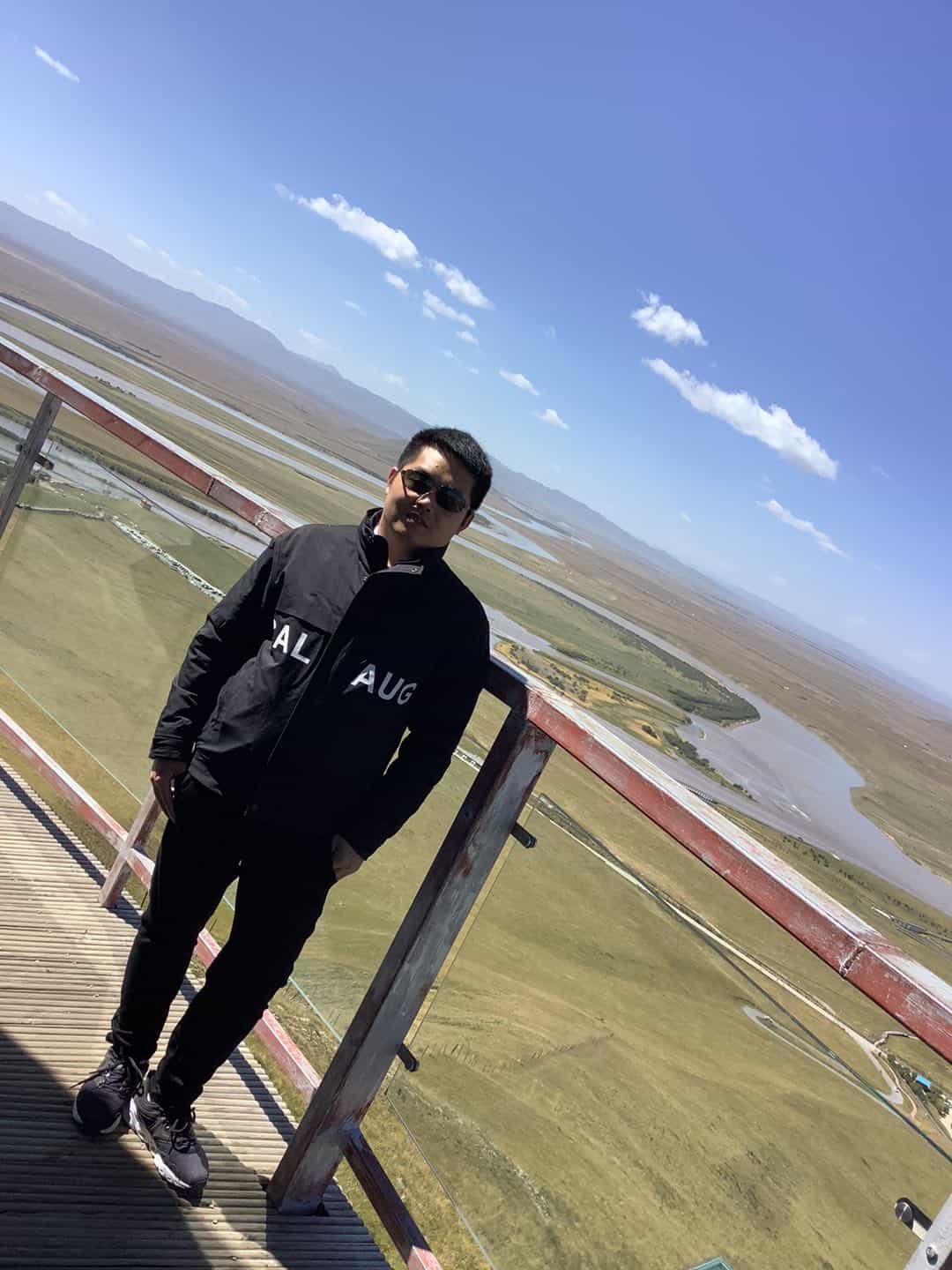 Wu Peng, born in 1980, is a highly respected and accomplished male engineer with extensive experience in the field of automation. With over 20 years of industry experience, Wu has made significant contributions to both academia and engineering projects.
Throughout his career, Wu Peng has participated in numerous national and international engineering projects. Some of his most notable projects include the development of an intelligent control system for oil refineries, the design of a cutting-edge distributed control system for petrochemical plants, and the optimization of control algorithms for natural gas pipelines.