Slurry Tank Level Sensor is specially used to measure the slurry level in the storage tank. Such as powder slurry tank measurement, liquid measurement with stirring.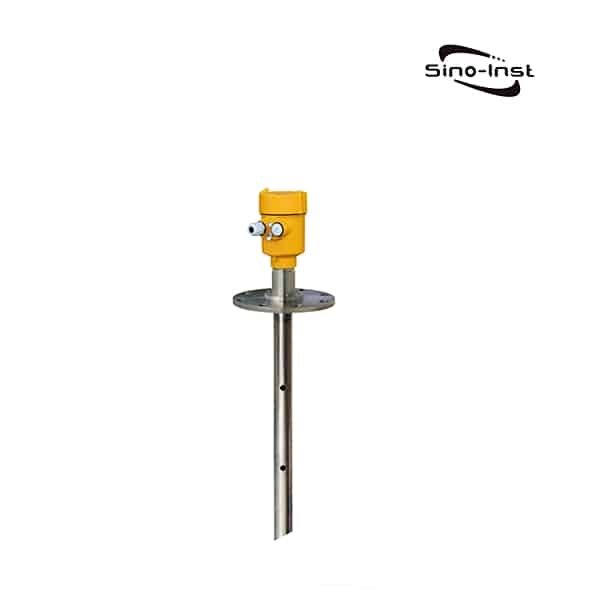 Slurry Tank Level Sensor used to measure the slurry level in the storage tank. This is a common application of radar level gauges. Such as powder slurry tank measurement, liquid measurement with stirring. The 6GHz intelligent series radar level sensor is suitable for non-contact continuous measurement of liquids, especially low dielectric constant, slightly viscous, and stirred liquids. It is suitable for occasions where temperature and pressure change greatly. Inert gas and volatilization exist.
Sino-Inst offers a variety of FMCW Radar Level Transmitters for industrial level measurement. If you have any questions, please contact our sales engineers.
Features of SIRD-805 Radar Slurry Tank Level Sensor
The beam angle is small, and the energy is concentrated. It has stronger anti-interference ability. It greatly improves the measurement accuracy and reliability;
The antenna size is small. It is easy to install and install dust cover and other antenna protection devices;
The measurement blind area is smaller. Good results can also be obtained for small tank measurement;
The wavelength is shorter. It is more suitable for level measurement of dust and small particles;
Using advanced microprocessor and unique EchoDiscovery echo processing technology, it can be applied to various complex working conditions.
It adopts pulse working mode with extremely low transmitting power. It can be installed in various metal and non-metal containers without harm to human body and the environment.
Extended Reading: How to Measure Volume of Liquid
Specifications of SIRD-805 Radar Slurry Tank Level Sensor
| | |
| --- | --- |
| Applicable medium: | Liquids, especially liquids with low dielectric constant, slightly viscous, and stirring |
| Application: | 20% flour slurry tank measurement; liquid measurement with stirring |
| Explosion-proof certification: | Exia IIC T6 Ga/Exd IIC T6 Gb |
| Measuring range: | 20m |
| Antenna: | Horn antenna |
| Frequency: | 6 GHz |
| Process temperature: | -40~130℃(standard type)/-40~250℃(high temperature type) |
| Measurement accuracy: | ±10mm |
| Process pressure: | (-0.1~4)MPa |
| Signal output: | (4~20)mA/HART |
| On-site display: | Four-digit LCD programmable |
| Power supply: | Two-wire system (DC24V) Four-wire system (DC24V/AC220V) |
| Repeatability: | ± 1mm |
| Housing: | Single cavity/Aluminum Double cavity/Plastic/Stainless steel Single cavity |
| Process connection: | Flange |
Extended reading: Industrial Tank level indicators and Tank Level Gauges
How to select right Tank Level Sensor ?
Radar Level Sensor is a very common level measurement tool, which is widely used in various complicated working conditions.
So how to select the Radar Level Sensor with stirring and vacuum?
Selection under stirring
Radar Level Sensor is generally not used for guided wave radar in a tank with stirring.
The force of stirring can easily bring the cable of the guided wave radar into the propeller or bend the rod of the guided wave radar.
Therefore, only the high-frequency or low-frequency horn Radar Level Sensor for non-contact measurement can be selected.
If the liquid level on site is above the stirring propeller, it generally has no effect on the measurement.
If the liquid level will be lower than the stirring propeller, the false echo function must be used to filter out the signal reflected by the propeller. This can ensure that the propeller is not used as a target when measuring.
Selection under vacuum conditions
Under vacuum conditions, the boiling point of liquids will be much lower than under standard atmospheric pressure. Many liquids start to boil at 30-40°C.
The reaction kettle and evaporation kettle in the pharmaceutical factory are like this. When there is no vacuum, the liquid is very calm. After vacuuming, the liquid of 1 meter will become 3 meters high, all of which are boiling bubbles and fine water droplets. In this case, you can only use the horn-mouth Radar Level Sensor. Then you need to make certain changes on-site, and you can contact the Radar Level Sensor manufacturer for details.
Power and output signal
Radar Level Sensor's power supply is basically 24VDC on the market. If the customer requires 220VAC, then a 220VAC to 24VDC switching power supply will do.
There are two types of radar output signals: 4-20mA and 485.
4-20mA is currently the dominant one and is widely used in industrial situations. There are few users of 485, and it is generally used in occasions that require low power consumption. For example, water conservancy and hydrology, flash flood warnings, etc.
Extended reading: Ultrasonic level transmitter for Hazardous Liquids
Featured Tank Level Sensors
External Tank Level Sensor
HS-2000 External Mounted Ultrasonic Tank Level Sensor- (referred to as "external level gauge"). It adopts advanced signal processing technology and high-speed signal processing chip. It breaks through the influence of container wall thickness. Realizes the height of the liquid level in the closed container True non-contact measurement. The ultrasonic liquid level sensor (probe) is installed directly under the outer wall (bottom) of the container under test. Calibrate the outer wall of the probe. There is no need to open holes for the container to be tested, easy to install, and does not affect production. It can accurately measure the level of various toxic substances, strong acids, strong alkalis and various pure liquids in high-pressure airtight containers. The HS-2000 External Mounted Ultrasonic Tank Level Sensor has no special requirements for the material of the liquid medium and the container. The explosion-proof design is adopted to meet the explosion-proof requirements.
Water Tank Level Sensor
Radar Non Contact Water Level Sensor adopts non-contact measurement method and does not touch the water body. It is not affected by water quality, sediment and floating objects. The RS-485/RS-232/4-20mA interface can realize data long-distance wired transmission or docking with SCADA hydrological telemetry system. The measuring distance can be up to 70 meters.
The superiority of the radar water level gauge measurement principle makes it suitable for the following working environments: water level monitoring such as lakes, rivers, reservoirs, etc. Ditches with a large number of floating objects and sediments, and places where a lot of water plants are produced. Solar energy Power supply, remote field work and areas prone to flash floods.
Read more about: Water Tank Level Sensors for Level monitoring and Auto-control
Ultrasonic Tank Level Sensor
Sino-Inst offers over 10 Radar Tank Level Sensors for level measurement. About 50% of these are Radar level meters, 40% is the tank level sensor.
A wide variety of Radar Tank Level Sensors are available to you, such as free samples, paid samples.
Sino-Inst is a globally recognized supplier and manufacturer of radar level measurement instrumentation, located in China.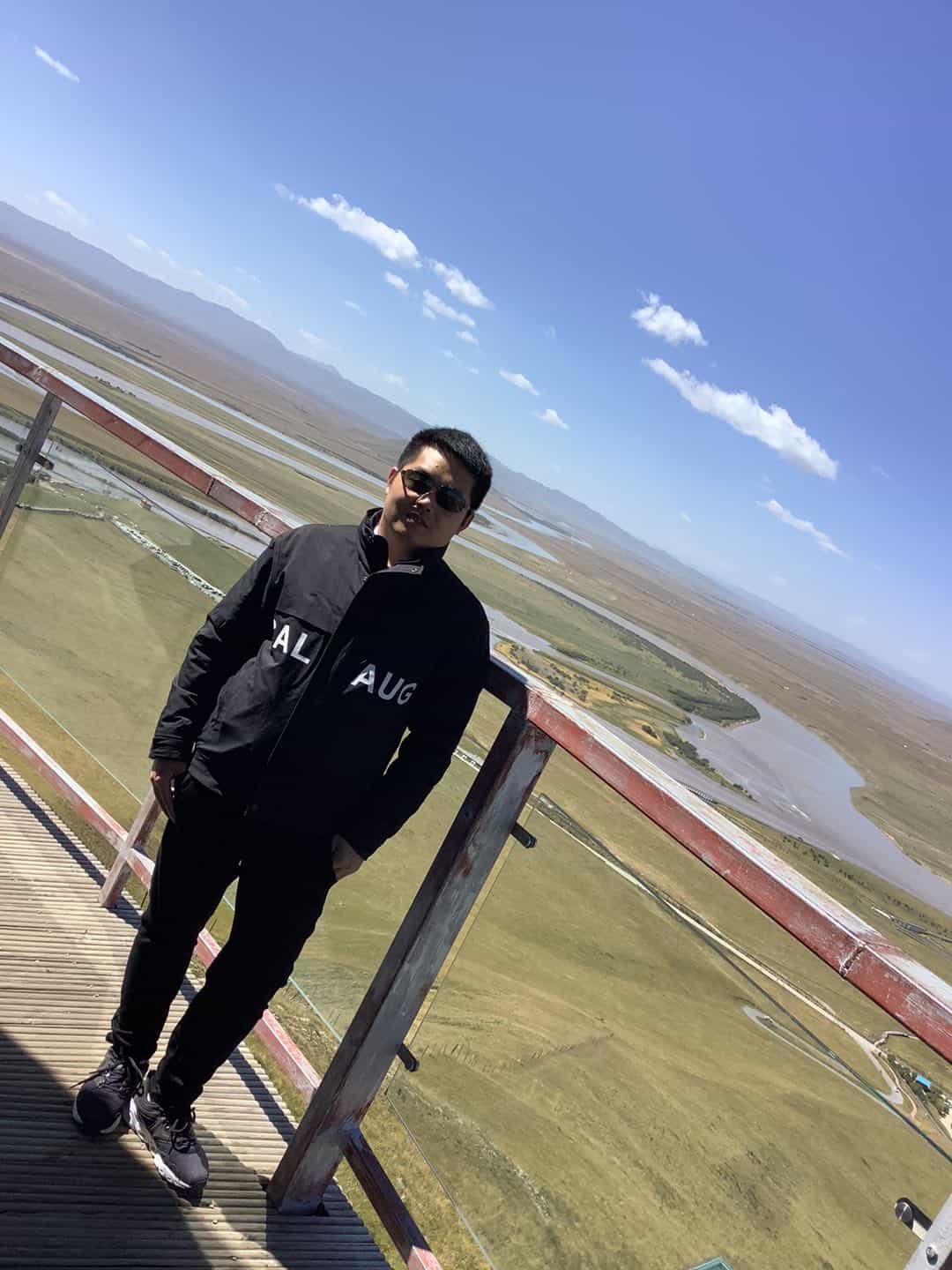 Wu Peng, born in 1980, is a highly respected and accomplished male engineer with extensive experience in the field of automation. With over 20 years of industry experience, Wu has made significant contributions to both academia and engineering projects.
Throughout his career, Wu Peng has participated in numerous national and international engineering projects. Some of his most notable projects include the development of an intelligent control system for oil refineries, the design of a cutting-edge distributed control system for petrochemical plants, and the optimization of control algorithms for natural gas pipelines.