What Is a Smart Pressure Transmitter?
Smart pressure transmitter is also called Smart pressure sensor or Smart pressure transducer. Smart pressure transmitter is the best pressure measuring instrument. It is also used to measure flow, liquid level, etc.
Smart pressure transmitter (Intelligent Transmitter) is composed of sensor and microprocessor (microcomputer). It makes full use of the computing and storage capabilities of the microprocessor. The sensor data can be processed. Including conditioning of measurement signals. Data display, automatic correction and automatic compensation, etc.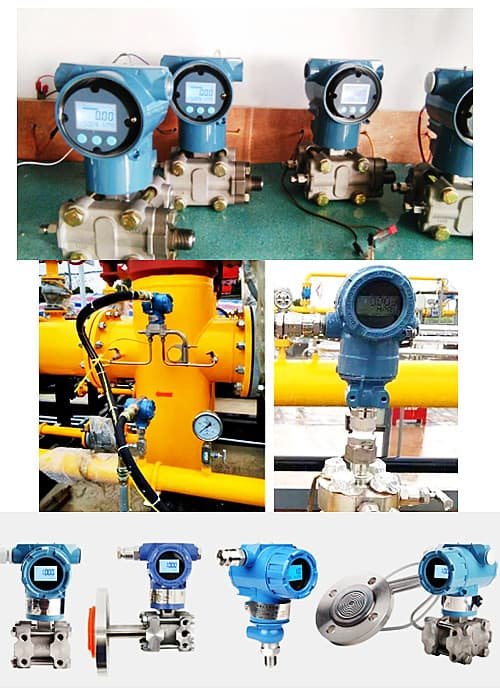 List of Featured Smart Pressure Transmitters
Advantages of Smart Pressure Transmitters
Smart Pressure Transmitters with reverse polarity and current limiting protection;
Laser trimming temperature compensation, wide range, anti-corrosion, suitable for a variety of media;
Strong overload and anti-interference ability, stable performance;
Unique display header design, optional analog and digital display headers;
The zero point and full scale can be adjusted through the hand-held communicator, and the range shift range is wide.
Extended reading: High accuracy pressure transducers
Zero and span adjustment
The zero point and span adjustment of the transmitter can be adjusted on-site through the buttons of the transmitter itself. It can also be adjusted remotely through a handheld terminal.
The specific method is: add zero pressure and stabilize. Press and hold the Z and S keys at the same time (Z is for zero adjustment, S is for range adjustment) and release for 5 seconds. Press the Z key for 2 seconds to adjust the zero point. After the full pressure is added and stabilized. Press the S key for 2 seconds to adjust the full range.
Note: The adjustment range of zero point calibration is ±8% of the pressure range. The span calibration range is 30% to 100% of the pressure span. Continuously adjustable. After adjustment, close the sealing cap and tighten.
Learn more about: How To Calibrate A 4-20mA Pressure Transmitter
Smart Pressure Transmitters Features
With automatic compensation capability. The nonlinearity, temperature drift, time drift, etc. of the sensor can be automatically compensated by software. It can self-diagnose, and the sensor can be self-tested after power-on. to check whether all parts of the sensor are normal. and make judgments. Data processing is convenient and accurate, and data can be automatically processed according to internal procedures. Such as statistical processing, removal of abnormal values, etc.
With two-way communication function. The microprocessor can not only receive and process sensor data. Information can also be fed back to sensors. The measurement process is thus regulated and controlled. Information storage and memory can be carried out. It can store the characteristic data, configuration information and compensation characteristics of the sensor.
With digital interface output function. The output digital signal can be easily connected with computer or field bus.
Extended reading: extrusion melt pressure transducer
Analog Pressure Transmitter VS Smart Pressure Transmitter
Analog Features
High precision
Span and zero point are continuously adjustable externally
good stability
Positive migration up to 500%, negative migration up to 600%
two-wire system
Adjustable damping, overvoltage resistance
Solid State Sensor Design
No mechanical moving parts, less maintenance
Light weight (2.5kg)
The whole series has a unified structure and strong interchangeability
Miniaturization (166mm total height)
Diaphragm material in contact with the medium is optional
Unilateral overpressure resistance
Low pressure cast aluminum alloy housing
Smart Features
Superior measurement performance for pressure, differential pressure, level, flow measurement
Digital accuracy: + (-) 0.05%
Simulation accuracy: +(-)0.75%+(-)0.1%F.S
Full performance: +(-)0.25F.S
Stability: 0.25% for 60 months
Turndown ratio: 100:1
Measurement rate: 0.2S
Miniaturized (2.4kg) all stainless steel flange for easy installation
Process connections are compatible with other products for optimal measurement
The world's only sensor with H alloy sheath (patented technology), achieving excellent cold and thermal stability
Smart transmitter using 16-bit computer
Standard 4-20mA, with digital signal based on HART protocol, remote control
Support for upgrades to fieldbus and field control-based technologies.
Our pressure transmitters can also be upgraded to Low power-battery powered Wireless Pressure Sensors.
Smart Pressure Transmitters Working Principle
Smart Pressure Transmitters/intelligent pressure transmitters are composed of pressure sensors and microprocessors.
It makes full use of the computing and storage capabilities of the microprocessor. It can process the data of the sensor, including the conditioning of the measurement signal (such as filtering, amplification, A/D conversion, etc.), data display, automatic correction and automatic compensation.
Microprocessor is the core of intelligent transmitter. It can not only calculate, store and process the measurement data, but also adjust the sensor through the feedback loop to make the collected data optimal.
Since the microprocessor has various software and hardware functions, it can complete tasks that are difficult for traditional transmitters.
Extended reading: Flat Pressure Sensor for High Viscosity Fluids
Smart Pressure Transmitter Communication Protocol
The intelligent pressure transmitter has three forms: voltage output (usually 0-5V), current output (4-20mA), and digital output. The reliability and stability of smart transmitters are very high, but they often encounter communication problems.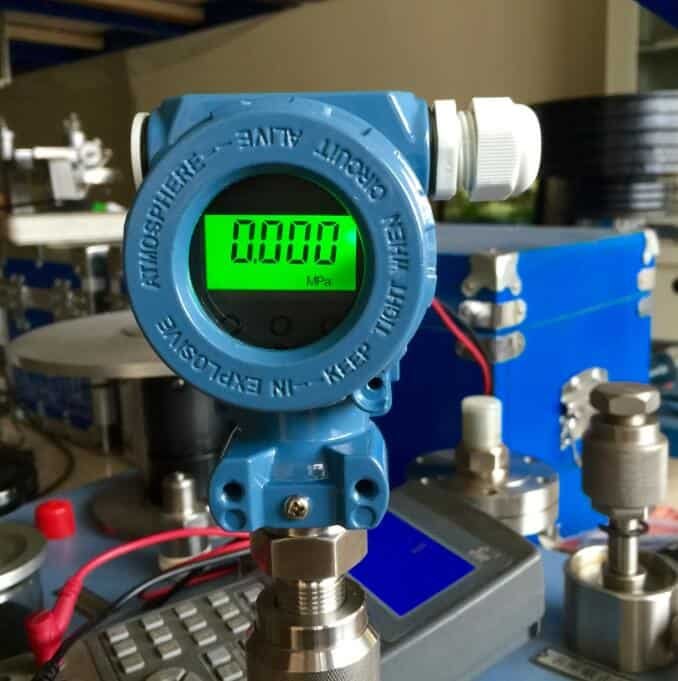 Since there was no unified communication protocol standard in the world when the smart transmitter was born, the communication protocols used by transmitters produced by various manufacturers are not the same.
A typical ST3000 such as Honeywell uses the DE protocol. Fisher-Rosement's 3051 uses the HART protocol. There are also all-digital smart transmitters that follow the fieldbus communication standard.
HART protocol
The intelligent pressure transmitter HART (Highway Addressable Remote Transducer) is a frequency shift keying (FSK) technology based on the Bell 202 communication standard. Digital communication is realized by superimposing the frequency signal on the 4-20mA current.
2 different frequencies: 1200 Hz and 2200H: representing "0" and "1", superimposed on the 4-20mA DC signal in the form of a sine wave. Because the average value of these sine waves is zero. Therefore, no DC component is generated. It will not affect the 4~20mA process signal. It completes true synchronous communication without interrupting the transmission signal.
Read more about: Beginner's guide to HART Communicators-HART Protocol
DE agreement
The DE protocol of the intelligent pressure transmitter represents "1" and "0" by the amount of pulse current. Digital and analog signals are transmitted separately. When transmitting digital signals, analog signals must be interrupted.
HART communication frequency is high (about 1 ~ 2 kHz). The time constant of the network is required to be no greater than 0.65μs. In this way, the maximum capacitance of HART communication equipment and network limits the maximum distance of communication, which is generally not more than 400m.
Fieldbus Communication Protocol
Fieldbus is defined by IEC (International Electrotechnical Commission) as "a digital, serial, multi-point communication data bus between field devices installed in manufacturing and process areas and automatic control devices in the control room. bus."
It is a fully digital, bidirectional, serial, multi-station communication network, and a pair of wires can transmit a variety of information.
smart pressure transmitter selection
The main basis for the selection of pressure/intelligent pressure transmitters:
The property index of the measured medium shall prevail, and the reference shall be to save money and facilitate installation and maintenance.
If the measured medium is high viscosity, easy to crystallize and strong corrosion, the isolation type transmitter must be selected. When choosing, consider the corrosion of its medium to the metal of the diaphragm. Be sure to choose the material of the diaphragm. Otherwise, the outer diaphragm will be corroded in a short time after use. The flange will also be corroded, causing equipment and personal accidents. So the choice of material is very important.
The membrane box materials of the transmitter include ordinary stainless steel, 304 stainless steel, 316L stainless steel, and tantalum membrane box materials. When selecting, the temperature of the measured medium should be considered. If the temperature is high, it is generally
Frequently Asked Questions
Related Blogs
What is underwater pressure transducer? Underwater pressure transducer refers to a type of pressure sensor that can be used underwater for a long time. The degree of protection of the…
Sino-Inst offers over 20 Smart Pressure Transmitters.
A wide variety of industrial Smart Pressure Transmitters options are available to you. Such as free samples, paid samples.
Sino-Inst is a globally recognized manufacturer of industrial Smart Pressure Transmitters, located in China.
Sino-Inst sells through a mature distribution network that reaches all 30 countries worldwide.
Industrial Smart Pressure Transmitters products are most popular in Europe, Southeast Asia, and Mid East. You can ensure product safety by selecting from certified suppliers. With ISO9001, ISO14001 certification.
Request a Quote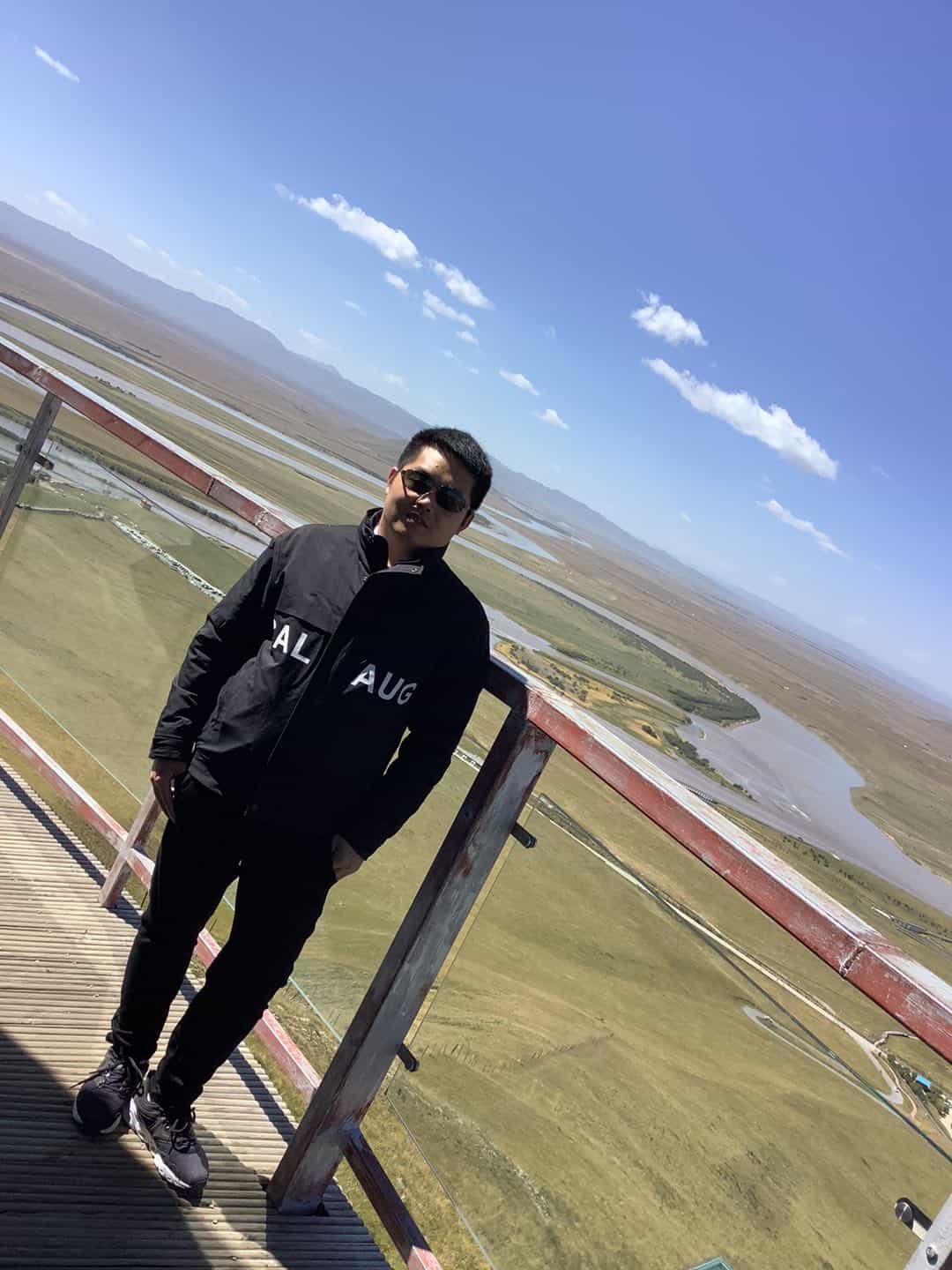 Wu Peng, born in 1980, is a highly respected and accomplished male engineer with extensive experience in the field of automation. With over 20 years of industry experience, Wu has made significant contributions to both academia and engineering projects.
Throughout his career, Wu Peng has participated in numerous national and international engineering projects. Some of his most notable projects include the development of an intelligent control system for oil refineries, the design of a cutting-edge distributed control system for petrochemical plants, and the optimization of control algorithms for natural gas pipelines.