Diaphragm seal pressure transmitter, with flange connection, direct mount. Diaphragm seal systems protect pressure transmitters from hot, viscous, contaminated, or corrosive media.
Diaphragm seal pressure transmitter with flange direct mount. Diaphragm seals, also known as chemical seals or flush seals. Diaphragm seals work with pressure transmitters, pressure gauges. To prevent the process medium from entering into the pressure-sensing assembly. So, Diaphragm seal systems protect pressure transmitters from hot, viscous, contaminated, or corrosive media. Diaphragm seal connection can work with the capillary, flange, and manifold. Like remote seal pressure transmitter, DP level transmitter.
Sino-Inst offers a variety of Diaphragm Seal Pressure Transmitters for industrial pressure measurement. If you have any questions, please contact our sales engineers.
Features of Diaphragm seal pressure transmitter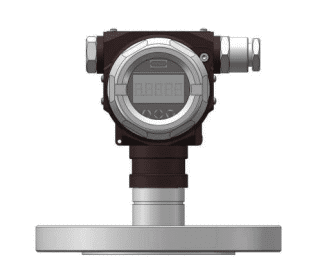 Diffusion silicon isolation sensor
Flange installation
Large size diaphragm, fully welded and sealed, long-term reliable and durable
Aluminum alloy junction box with strong seal and good outdoor installation
Used for pressure measurement of gas, liquid and steam
Anti-corrosion metal diaphragm optional
With LCD display optional
Especially suitable for high temperature or viscous liquid
The flange size is customized according to customer requirements. And the installation is flexible and diverse
Read more about Steam pressure transmitter-Pressure measure on steam pipeline
Specifications of Diaphragm Seal Pressure Transmitter
Model
Transmitter type
SI-1305
Flange level transmitter
Code
Scale range
2 3 4 5
0-20~100kPa(0-2000~10000mmH2O)
0-70~350kPa(0-7~35mH2O)
0-200~1000kPa(0-20~100mH2O)
0-700~3500kPa(0-70~350mH2O)
Code
Output form
E
Linear output 4-20mAdc
SF
Linear output 4-20mAdc+HART signal,Full function buttons on site
F
MODBUS-485 signal
Code
Flange standard (high pressure side flange)
A
ANSI American Standard (HG20615)
D
DIN European standard(HG20592)
Code
Process connection size
ANSI American Standard (HG20615)
DIN European standard(HG20592)
25
1″
DN25
40
1.5″
DN40
50
2″
DN50
80
3″
DN80
00
4″
DN100
Code
Process connection withstand voltage rating
ANSI American Standard (HG20615)
DIN European standard(HG20592)
A
150LB
PN16/25
B
300LB
PN40
C
600LB
PN64
D
900LB
PN100
Code
Measuring diaphragm
A
316 Stainless steel
B
Hastelloy C
C
Monel
D
Tantalum
E
Titanium
F
Special requirements
Code
Insert barrel length
Insert barrel material
A
0 mm
None
B
50 mm
316L Stainless steel
C
150 mm
316L Stainless steel
D
200 mm
316L Stainless steel
Code
Filling liquid
D
Ordinary silicone oil (-40~104℃)
F
High temperature silicone oil (-40~304℃)
S
Inert liquid (-40~204℃)
Code
Shell material
Conduit inlet dimensions
A
Low copper aluminum alloy polyurethane coating
M20×1.5
B
Low copper aluminum alloy polyurethane coating
1/2-14 NPT
C
Stainless steel
M20×1.5
D
Stainless steel
1/2-14 NPT
Code
Optional parts
M1
0~100% Linear indicator
M4
LCD Multi-function digital display
Da
Flameproof ExdIIBT5Gb;(explosion-proof certificate No. : CE16.1163)
Fa
Intrinsically safe ExiaIICT4 / T5 / T6Ga;(explosion-proof certificate No. : CE15.2354X)
CX
With corresponding 316 flushing ring
You may like: Explosion Proof Pressure Transmitter for Hazardous locations
Applications for Diaphragm Seal Pressure/ Differential Pressure Transmitters
The application which is suitable for diaphragm seal system… For measuring the liquid level, density, flow, and pressure of :
high/low temperature fluids
highly corrosive/high viscosity fluids
the fluids which may cause clogging of impulse piping in the low temperature
toxic fluids
the fluids containing suspended solids which are deposited in the impulse piping and may cause clogging.\
Extended reading: Featured Diaphragm Seal Pressure Transmitters
What are the application considerations for diaphragm seals?
The biggest advantage of the diaphragm pressure transmitter is that different diaphragm materials can be selected. According to different corrosion, media to achieve the best corrosion resistance. The commonly used diaphragm materials are SUS316L stainless steel. Tantalum, Hastelloy, Monel, Pure titanium, F4, etc.
When choosing a diaphragm pressure transmitter, in addition to the correct choice of structure and range, the more important thing is to choose the material. The so-called reasonable is to consider its corrosion resistance, but also to consider the economy. For example, the corrosion resistance of the tantalum diaphragm and Hastelloy is excellent, but it is expensive. Only used in environments with high corrosivity and other cheap materials are not suitable.
The following table introduces several common corrosion-resistant materials that can be selected for corrosion media. For your reference.
Corrosive medium
Tin bronze (QSn6.5-0.4)
SUS316
Pure tantalum (Ta)
Monel (Ni70Cu30)
Hastelloy (HC)
Polytetrafluoroethylene (F4)
Sulfuric acid (H2SO4)
V
△
○
V
V
V
Nitric acid (HNO3)
╳
V
○
╳
V
V
Hydrochloric acid (HCI)
△
╳
○
╳
V
V
Phosphoric acid (H3PO4)
V
V
○
V
V
V
Acetic acid (CH3COOH)
V
V
○
V
○
V
Caustic soda (NaOH)
△
○
△
○
○
V
Soda ash (Na2CO3)
○
○
○
○
V
V
Baking soda (NaHCO3)
V
○
○
○
○
V
Chlorine (CI)
Dry: V
Dry: V
○
Dry: V
V
V
Wet: ╳
Wet: ╳
Wet: ╳
Bromine (Br2)
Dry: △
Dry: ╳
○
Dry: ○
○
V
Wet: ╳
Wet: △
Wet: ╳
Ammonia (NH3)
╳
V
╳
╳
○
V
Seawater (30% NaCI)
V
V
○
○
○
V
Explanation of symbols: ○ ——best; △ ——conditional use; V——can be used;
Extended reading: Common Pressure Sensor Applications
What is diaphragm seal pressure transmitter?
The diaphragm seal pressure transmitter is the flange type pressure transmitter. This type of pressure transmitter, assembling diaphragm seals to field transmitters for the purpose of measuring pressure, differential pressure, level, and flow.
What is a diaphragm seal?
Diaphragm Seals, also known as Chemical Seals or Gauge Isolators, are used to isolate pressure instrumentation, like pressure gauges, pressure transmitters, pressure switches, level transmitters, and more from process media that is hot, corrosive, clogging, or otherwise damaging to the pressure instrument.
A diaphragm seal has two primary tasks:
Separation of the measuring instrument from the process medium
Transfer of the pressure to the measuring instrument
You may like: Diaphragm pressure gauge
What is remote seal?
The remote seal is used to prevent the medium in the pipeline from directly entering the pressure sensor assembly in the pressure transmitter. It is connected to the transmitter by a capillary filled with fluid. As a result, they're often used in refining, petrochemical, and chemical plants.
Extended reading: SI-703 Flush Diaphragm Pressure Sensor
What are the advantages of diaphragm seals?
Diaphragm seals offer the advantage that the "contact surface" between pressure medium and diaphragm is relatively large. Thus ensuring accurate pressure measurement, especially for very low pressures (< 600m bar). Furthermore, they can be easily dismounted, e.g. for cleaning or calibration purposes.
How do diaphragm seals work?
Basically, diaphragm seals are used in all pressure measurement processes to avoid direct contact between the measuring instrument and the medium during this process. In addition, if the measuring point cannot be installed or read because the measuring point is located in a hard-to-reach location, a diaphragm seal can also be used. In both cases, the applied pressure is transferred to the measuring instrument through the system fill fluid in the diaphragm seal housing.
The diaphragm of the seal can be made of different materials, such as stainless steel, Hastelloy, Monel, or tantalum. In addition, coatings with ECTFE, PFA, or gold can also be used.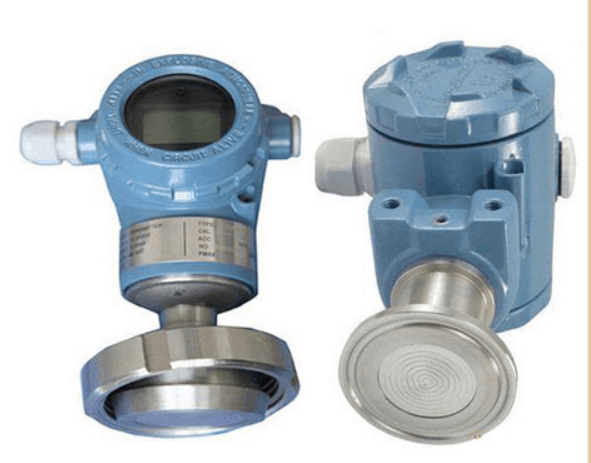 We can provide the best diaphragm seal design, materials, system fill fluid, and accessories for each application. The combined configuration of the pressure measuring instrument and the diaphragm seal is mainly determined by the special application conditions of the diaphragm sealing system.
How does a diaphragm pressure sensor work?
When the diaphragm seal pressure transmitter is working, the high and low-pressure side isolation diaphragms and the filling liquid transfer the process pressure to the center filling liquid. The filling fluid in the center transmits the pressure to the sensing diaphragm in the center of the δ-chamber sensor. The sensing diaphragm is a tensioned elastic element and its displacement changes with the differential pressure. For GP gauge pressure transmitters, the atmospheric pressure is applied to the low-pressure side of the sensing diaphragm. AP absolute pressure transmitter, the low-pressure side always maintains a reference pressure. The maximum displacement of the sensing diaphragm is 0.004 inches (0.10 mm). The displacement is proportional to the pressure. The two capacitance fixed plates of the measuring diaphragm are linearly converted into a 2-wire current, voltage, or digital HART output signal of 4-20mADC by the amplifying circuit.
Extended reading: How to calibrate HART pressure transmitters
Rosemount 1199 Diaphragm Seal System
Rosemount 1199 remote transmission diaphragm system provides the world's most extensive product variety and specifications to meet the requirements of various measurements and applications.
There are the following types of remote transmission differential pressure/level transmitters:
1) PFW flat type remote transmission device
2) RTW thread installation type remote transmission device
3) EFW inserted barrel remote transmission device
4) RFW flange mounted remote transmission device
5) SCW hygienic remote transmission device
The 1199 remote diaphragm can be assembled to Sino-Inst differential, gauge, and absolute pressure transmitters and liquid level transmitters.
We can learn more about the 1199 remote diaphragms.
Techincal Support
Intrinsically safe type is an explosion-proof type of electrical equipment. When purchasing electrical equipment, do you…
FAQ
Sino-Instrument is a pressure transmitters manufacturer in China.
We offer all types of Diaphragm Seal Pressure Transmitters. Like Direct Mounted, flange-mounted, single flange, double flange, Remote Diaphragm Seals, High Static, Digital Remote.
Most of our Diaphragm Seal Pressure Transmitters are used in oil, liquids, DP transmitter, flow measurement, level measurement (like the ultrasonic level measurement), density, and other process variables.
Diaphragm Seal Pressure Transmitters are generally available with three types of electrical output; millivolt, amplified voltage, and 4-20mA.
You can ensure product safety by selecting from certified suppliers, with ISO9001, ISO14001 certification. We will share more about instrument calibration, like the flow transmitter calibration.
Request a Quote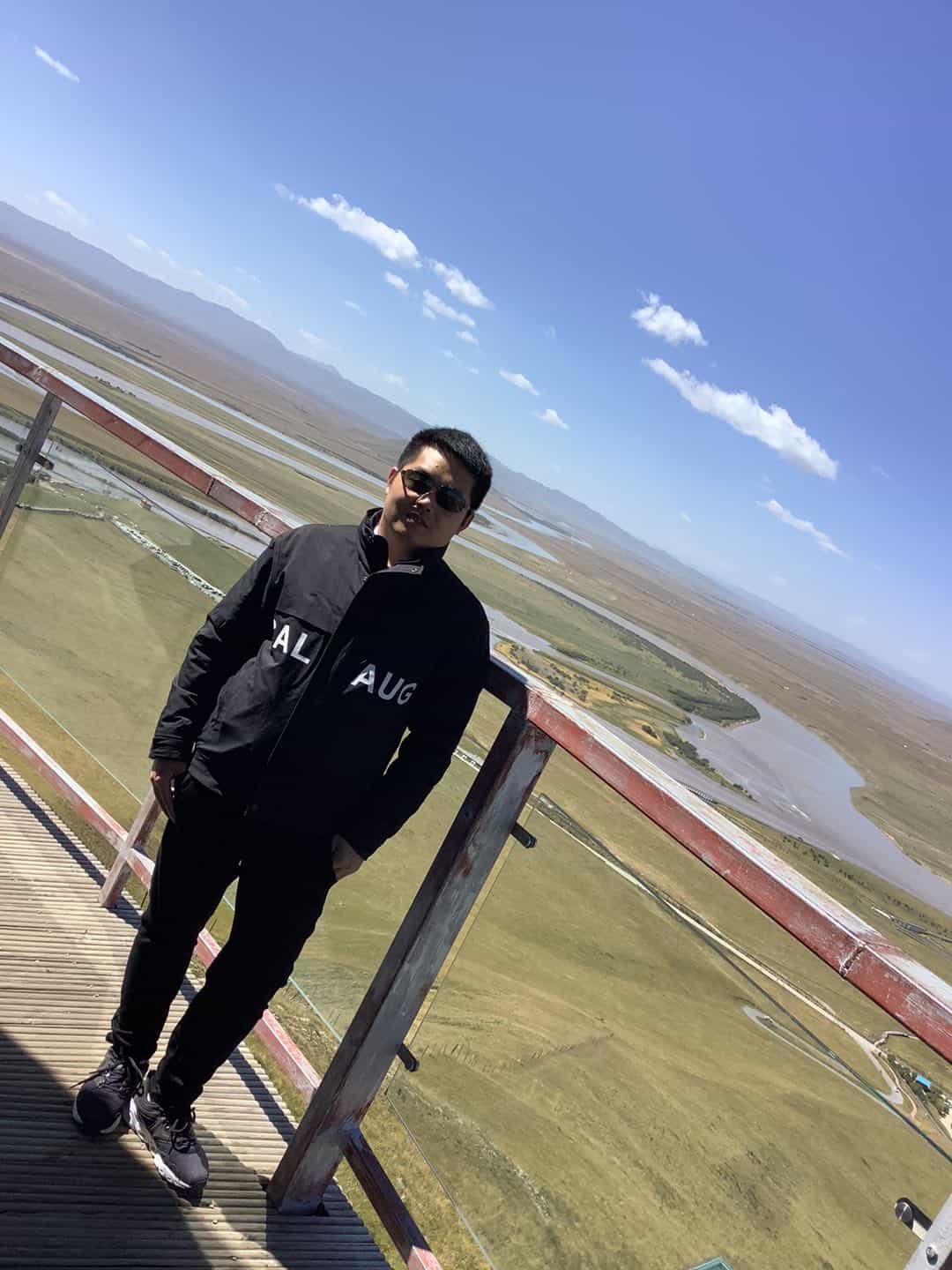 Wu Peng, born in 1980, is a highly respected and accomplished male engineer with extensive experience in the field of automation. With over 20 years of industry experience, Wu has made significant contributions to both academia and engineering projects.
Throughout his career, Wu Peng has participated in numerous national and international engineering projects. Some of his most notable projects include the development of an intelligent control system for oil refineries, the design of a cutting-edge distributed control system for petrochemical plants, and the optimization of control algorithms for natural gas pipelines.