The SI-SBW explosion proof field mounted HART temperature transmitter,
features a local display, HART compatibility, and a 4-20mA output.
The field mounted transmitter is available as a complete RTD,
or thermocouple assembly customized to your process.
Series SI-SBW HART Temperature Transmitter
The Series SI-SBW HART® temperature transmitter is a 2-wire transmitter,
with an analog output.
It has measurement input for resistance thermometers (RTD) in 2-, 3- or 4-wire connections,
thermocouples, resistance and voltage inputs.
The transmitter can be programmed with a PC or HART® protocol hand-held terminal.
These small units can be mounted in Pyromation DIN (Form B) connection heads,
or they can be used for surface mounting by using a 35 mm DIN-rail mounting clip.
Key Features of SI-SBW Field Mounted HART Temperature Transmitter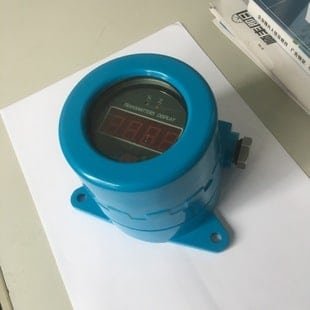 Universal settings with HART® protocol for various signals.
Galvanic isolation
2-wire technology, (4 to 20) mA analog output
High accuracy in total ambient temperature range
Fault signal on sensor break or short circuit
UL Recognized Component
Intrinsically safe and non-incendive for hazardous locations
RTD or TC input, analog output
High definition local operator interface (LOI) with 3 optical buttons
Selectable red or white backlight
Ex d explosion proof / flame proof aluminum head
HART 7 functionality with HART 5 compatibility
High Definition Display of SI-SBW HART Temperature Transmitter
0, 90, 180, & 270 degree position adjustments
Monitoring, programming and diagnostics view
Extensive diagnostics with flashing red or white backlight
Local Operator Interface (LOI) of SI-SBW HART Temperature Transmitter
3 optical buttons; up, down and enter
Dynamically adaptive to wear or accumulation of dirt
Immune to interference from ambient light sources
Useable with or without gloves
Configuration of SI-SBW HART Temperature Transmitter
From the LOI through guided menu
PReset and HART modem
HHC, DCS or AMS via HART
SI-SBW HART Temperature Transmitter Mounting / Installation

For installation in zone 0, 1, 2 and zone 20, 21, 22 and in Class 1, Division 1 and 2 applications
Hardware assessed for use in SIL 2 applications
Mounting on 1.5"–2" pipe bracket or on wall / bulkhead
SI-SBW HART Temperature Transmitter Application
Linearized temperature measurement with TC and RTD sensors e.g. Pt100 and Ni100
HART communication and 4…20 mA analog PV output for individual, difference or the average temperature measurement of up to two RTD or TC input sensors
Up to 63 transmitters (HART 7) can be connected in a multi-drop communication setup
Temperature measurement of a wide range of TC and RTD types.
Conversion of wide span linear resistance and potentiometer inputs.
Conversion of bipolar mV signals to 4…20 mA.
Integration into asset management schemes.
Critical applications requiring superior accuracy and/or sensor redundancy and drift detection.
Technical Characteristics ofSI-SBW HART Temperature Transmitter
NAMUR NE43 and NE89
HART protocol revision can be changed by user configuration to either HART 5 or HART 7 protocol
True dual input transmitter. The high-density 7-terminal design accepts the widest range of dual input combinations.
Sensor redundancy – output automatically switches to the secondary sensor in the event of primary sensor failure, maintaining uptime.
Sensor drift detection – alerts when sensor differential exceeds user-defined limits, for maintenance optimization.
Dynamic variable mapping for process data in addition to the primary variable e.g. dual input features such as average, differential and min./max. tracking.
Groundbreaking digital and analog signal accuracy over full input span and ambient conditions.
Extensive sensor matching including Callendar Van Dusen and custom linearizations.
Programmable input limits with runtime metering ensure maximum process traceability and sensor out of range protection.
IEC 61508: 2010 full assessment up to SIL 3 together with enhanced EMC Functional Safety testing to IEC 61236-3-1.
Meets NAMUR NE21, NE43, NE44, NE89, NE95, and NE107 compliant diagnostics information.
Extended reading: RTD vs. Thermocouple: What's the Difference, and Which Should You Use?
Specifications of SI-SBW HART Temperature Transmitter
Environmental Conditions
| | |
| --- | --- |
| Operating Temperature | -40°C to +85°C |
| Storage Temperature | -40°C to +85°C |
| Calibration Temperature | 20…28°C |
| Relative humidity | 0…100% RH (condensing) |
| Protection degree | IP54 / IP66 / IP68 / type 4X |
Mechanical Specifications
| | |
| --- | --- |
| Dimensions | Ø 110 mm |
| Dimensions (HxWxD), aluminum | 109.3 x 145 x 126 mm |
| Weight approx. | 1.3kg |
| Wire size | 0.13 x1.5 mm2 / AWG 26…16 stranded wire |
| Screw terminal torque | 0.4 Nm |
| Vibration | IEC 60068-2-6 |
| 2…25 Hz | ±1.6 g |
| 25…100 Hz | ±4 g |
| Number of digits | 5 |
| Backlight | Selectable ON/OFF |
| Backlight color | Selectable white or red |
Input Specifications
| | |
| --- | --- |
| RTD type | Pt50/100/200/500/1000; Ni50/100/120/1000 |
| Cable resistance per wire | 5 Ω (up to 50 Ω per wire is possible with reduced measurement accuracy) |
| Sensor current | Nom. 0.2 mA |
| Thermocouple type | B, E, J, K, N, R, S, T |
| Cold junction compensation (CJC) | Constant, internal or external via a Pt100 or Ni100 sensor |
4-20mA Output Specifications
| | |
| --- | --- |
| Signal range | 4…20 mA |
| Min. signal range | 16 mA |
| Load (@ current output) | ≤ (Vsupply – 10) / 0.023 [Ω] |
| Load resistance, with backlight | ≤ (Vsupply – 12) / 0.023 [Ω] |
| Sensor error indication | Programmable 3.5…23 mA |
| NAMUR NE43 Upscale/Downscale | 23 mA / 3.5 mA |
| Updating time | 440 ms |
| HART protocol revisions | HART 7 and HART 5 |
Sino-Instrument has always been a famous digital thermometer manufacturer, China
Our main products are:
industrial thermometer, WSS bimetal thermometer,
digital bimetal thermometer, remote bimetal thermometer,
shock pressure gauge, temperature transmitter,
liquid level gauge, differential pressure transmitter, pressure transmitter.
Special specifications can be customized/OEM,
according to the drawings or samples provided by the user.
If you need the datasheet, price, or more information about SI-DTM Digital Thermometer/Transmitter
Just Contact Us.
Request a Quote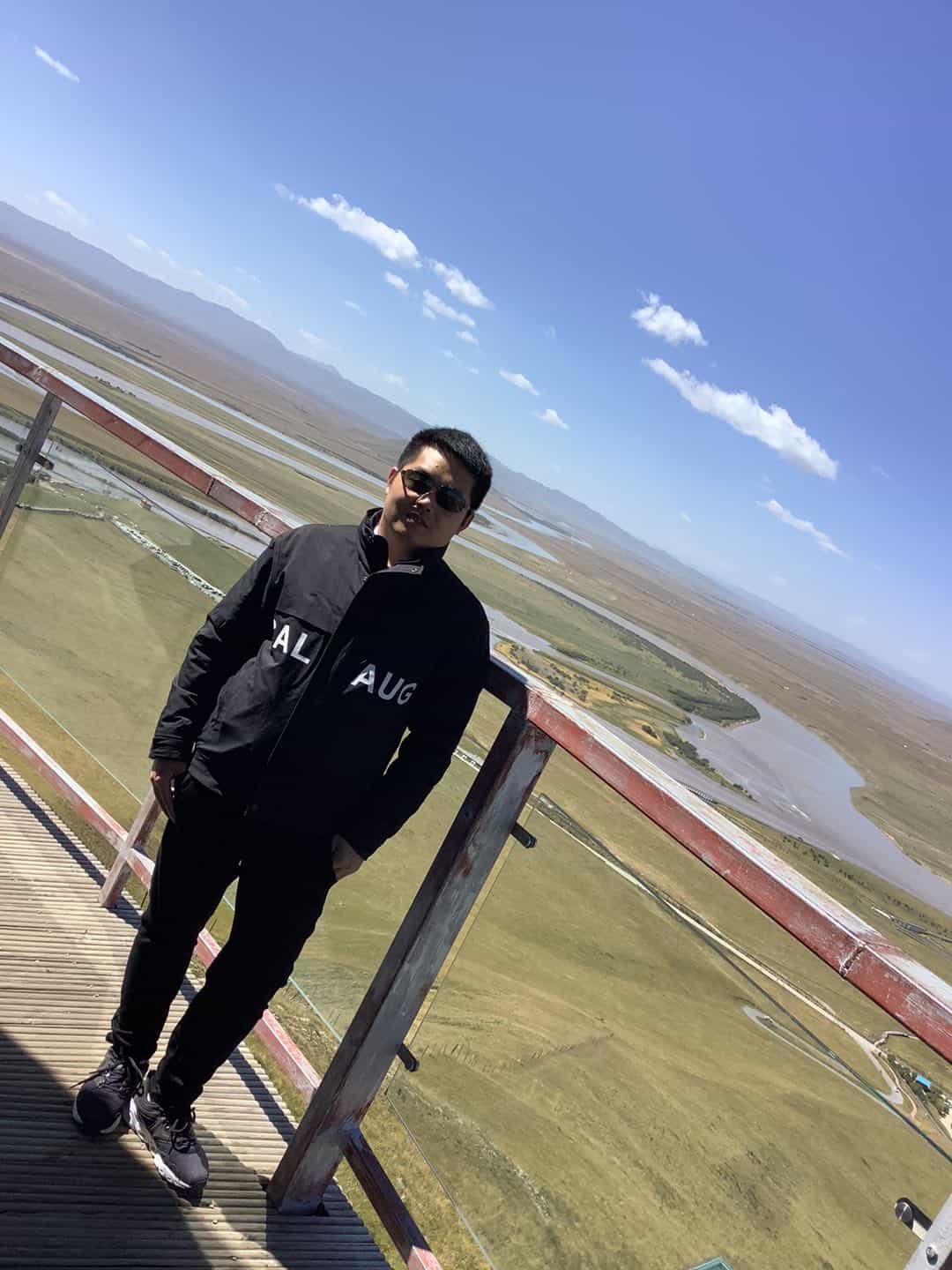 Wu Peng, born in 1980, is a highly respected and accomplished male engineer with extensive experience in the field of automation. With over 20 years of industry experience, Wu has made significant contributions to both academia and engineering projects.
Throughout his career, Wu Peng has participated in numerous national and international engineering projects. Some of his most notable projects include the development of an intelligent control system for oil refineries, the design of a cutting-edge distributed control system for petrochemical plants, and the optimization of control algorithms for natural gas pipelines.