Ultrasonic Water Flow Meter is a new type of water meter designed for water resource monitoring. Using ultrasonic time difference measurement technology.
Insertion Ultrasonic Water Flow Meter (Model: 2000K) is a card type digital water meter. Using ultrasonic time difference measurement technology. A new type of water meter designed for agricultural irrigation, garden management, and water pipe monitoring of water resources. The thickness of the water meter is only 50mm to save installation space.
Ultrasonic Water Flow Meter Reference price: USD 270.00/pc
Sino-Inst offers a variety of Ultrasonic flow meters for flow measurement. If you have any questions, please contact our sales engineers.
Features of Insertion Ultrasonic Water Flow Meter
Small and compact all plastic, IP68 protection level
High accuracy 100:1 turndown ratio
Pipe body probe, not easy to scale
Adaptive ultrasonic signal can measure water with impurities
Single chip SOC digital time difference processing
Multi-line with status display, touch key operation
Optional built-in Lora or NB-iot function
Dual interface RS485 and MBUS
MODBUS, MBUS, CJ188 and other multiple communication protocols
Can work with external power supply
10 years working life of built-in battery
Reliable and low price suitable for mass application
How much is a 2 inch water flow meter? Let's find out.
Specifications of Insertion Ultrasonic Water Flow Meter
| | |
| --- | --- |
| Perfomance | Specification |
| Measurement Range Ratio | 100 : 1 |
| Working Pressure | <1.6 MPa |
| | T30 |
| Working Environment | -25°C~55°C,≤100%RH |
| Display Range | Multi-lines show 9-bit cumulative flow, 6-bit instantaneous flow, signal strength flow direction, error, communication status |
| Unit | m³, USG, Liter, cubic foot, Acre Feet |
| Operating Mode | Two capacitive touch keys support sliding operation. |
| Communication Interface | Physically independent RS485 and infrared interface. LORA/ NB-IOT, WIFI, USART are optional. |
| Output | 2 way of OCT output is optional, can simulate dipulse output of mechanical water meter. |
| Communication Protocol | MBUS, MODBUS, ASCII, CJ188 |
| Power Supply | 3.6V 4Ah lithium battery (battery life>10 years). It will operate power save functions when there is no water and flow in pipe |
| Other | Data saving time after power failure: 10 years |
| Protection | IP68 |
Extended reading: What is Modbus Protocol?
Flow Rate:
Nominal

Diameter
(mm)

Flow Meter Dimensiom
Flange Dimension
Weight(Kg)
L
H1
H2
W1
W2
Outside Diameter D
Diameter of Bolt Circle
D1
Bore Diameter
×Quantity
φ×n
Ralsed Face
Outside Diameter D2
Height f
DN50
50.8
52
91
58
58
102
125
16.5×2
102
2
0.7
DN65
50.8
60.5
97
63.5
63.5
120
145
16.5×2
120
2
0.7
DN80
50.8
70
132
68
68
135
160
16.5×2
135
2
0.9
DN100
50.8
80
140
79
79
158
180
16.5×2
158
2
1.0
DN125
50.8
95
145
94
94
188
210
16.5×2
188
2
1.2
DN150
50.78
107
157
106
106
212
240
20.5×2
212
2
1.4
Extended Reading: Inline Ultrasonic Flow Meter
Extended reading: Industrial VS Residential inline water flow meters
Ultrasonic Water Meter Working Principle
The ultrasonic water meter adopts the time difference method to measure the flow. That is to say, an ultrasonic transducer is installed in the upstream and downstream of the measurement channel (pipe section) for mutual transmission and reception of ultrasonic signals.
Because the ultrasonic signal is superimposed with the water flow signal. Make the sound waves travel at different speeds in the forward and reverse flow. Therefore, the ultrasonic signals emitted by different transducers have different running times in water. By measuring the difference in time, the flow rate of the fluid can be calculated. And then converted into flow, so as to achieve flow measurement.
There are two transducers on top of the flow tube. Transducer A transmits an ultrasonic signal (downstream) to transducer B. At the same time, the B transducer transmits an ultrasonic signal (countercurrent) to the A transducer. A certain time difference is formed in the transmission process of the ultrasonic signals in the upstream and downstream.
In the case of calibrated pipe diameter cross-sectional area and standard measuring pipe length. The flow rate of the meter is calculated by the calculation chip on the integrator.
Frequently
Asked
Questions
Featured ultrasonic clamp-on water flow meter
Clamp on flow meter (Model: 2000) is composed of an integrated host and ultrasonic clamp on sensor. Clamp on flow meter is widely used in online flow measurement of various liquids. Just stick the external clamp sensor on the pipe surface. Compared with the traditional flowmeter, it does not need to cut off the pipe and flow. The installation is convenient and quick, and the non-destructive installation is truly realized.
Clamp on Ultrasonic Flow Meter ( Model: 3000S) is composed of a host and an external clamp sensor. The flow measurement of various liquids can be completed by simply sticking the external clamp sensor on the surface of the pipeline. Compared with the traditional flowmeter, it does not need to cut off the pipe and flow, the installation is convenient and quick, and it truly realizes the lossless installation. Compared with the common TDC algorithm of other manufacturers, TGA measurement technology is an algorithm for measuring process time with higher speed and higher accuracy.
Read more about: Digital Water Flow Meters
Related Blogs
Water flow measurement is common in both industry and life. You may often hear about the use of electromagnetic flowmeters to measure wastewater. The clamp-on…
Guess you like: Insertion Magnetic Flow Meter-Large diameter online install
Sino-Inst, Manufacuturer for Insertion Ultrasonic Water Flow Meters. It can measure a single sound-conducting liquid medium of DN 25—150mm. It can measure even liquids such as water, sea water, oil, and slurry.
Sino-Inst's Insertion Ultrasonic Water Flow Meter, made in China, Having good Quality, With better price. Our flow measurement instruments are widely used in China, India, Pakistan, US, and other countries.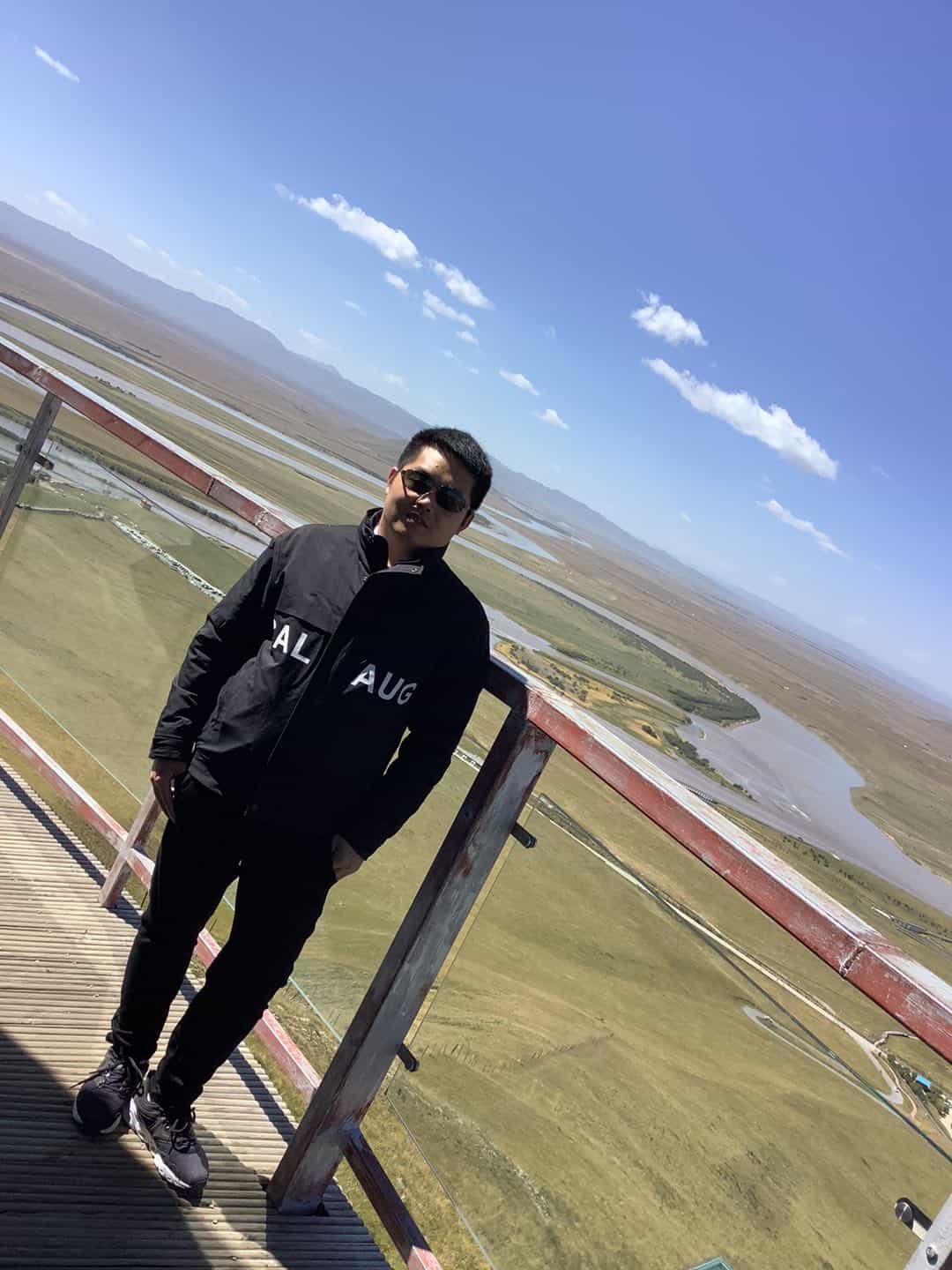 Wu Peng, born in 1980, is a highly respected and accomplished male engineer with extensive experience in the field of automation. With over 20 years of industry experience, Wu has made significant contributions to both academia and engineering projects.
Throughout his career, Wu Peng has participated in numerous national and international engineering projects. Some of his most notable projects include the development of an intelligent control system for oil refineries, the design of a cutting-edge distributed control system for petrochemical plants, and the optimization of control algorithms for natural gas pipelines.