What is a rotameter flow meter?
A Rotameter flow meter is a variable area flow meter based on float position measurement. It is suitable for liquid and gas volumetric flow measurement and control.
The LZ series Rotameter Flowmeter provided by Sino-Inst adopts a 304/316 stainless steel structure. It can be used to measure the flow of liquid, gas, and steam. Especially suitable for low flow velocity and small flow. Flow measurement of high temperature, high pressure, strong corrosion, conductive or non-conductive media.
Rotameter Flow meter Features
LZ series metal Rotameter Flowmeter (also known as metal Variable Area Flow Meters) is divided into two series, LZH and LZ. It has the characteristics of simple structure, reliable operation, wide application range, high precision, and convenient installation.
This series of flowmeters is compared with glass rotor flowmeters. It has the characteristics of high-pressure resistance, high temperature, a strong sense of safety, and concise readings.
It can also be used for flow measurement of opaque and corrosive media. The pipe body and flange of the instrument are made of stainless steel (1Cr18Ni9Ti or OCr18Ni12Ho2Ti).
Extended reading: How does a rotameter work
LZH series: Conventional orifice plates and floats are made of stainless steel. Anticorrosive orifice plate floats and tubes inner linings are made of PTFE.
LZ series: The float and tapered tube are made of stainless steel, and this series is non-corrosive.
The LZH series consists of an instrument tube, a standard orifice plate, a cone float, and a magnetic converter;
The LZ series consists of an instrument tube, a standard float, a tapered tube, and a magnetic converter.
The working parameters of this series of meters and their conversion and correction are provided by the meter calculation software to provide standard calculation methods. The meter's measurement accuracy is guaranteed.
Extended reading: Stainless steel flow meters|304-316 optional
Rotameter Flow meter Specifications
Type
LZH series
LZ series
Flow range
Water 2.5~100000L/h;
Air 0.07~3000m3/h
Water 6~100000L/h
Air 0.2~1000m3/h
Turndown ratio
DN≤100mm(10:1);
DN>100mm(5:1)
DN<80mm(10:1)
DN≥80mm(5:1)
Precision
Standard type 2.5 grade,
special order can reach 1.0 grade
Work pressure
DN15, DN25, DN40, DN50: 4.0MPa.
DN80, DN100, DN150: 1.6MPa
DN15,DN25,DN40,DN50:6.4MPa
DN25,DN40,DN50,DN80,DN100:2.5MPa
DN150:1.6MPa
Medium temperature
Ordinary type H1:-40℃~100℃
High temperature type H2: -80℃-250℃
Ambient temperature
Pointer type: -40℃~65℃
Intelligent type: -25℃~65℃
Connection method
Flange connection (flange standard: refer to GB9115-88, JB82-59 (6.4IPa), special specifications are determined according to user requirements)
Explosion-proof grade
Intrinsically safe: ExibIICT4 with safety barrier LB987S, explosion-proof certificate number GYB06884
Explosion-proof: ExdIIBT4, explosion-proof certificate number GYB071017
Protection level
IP65
Viscosity
DN15: ≤5mPa·s, DN25~DN150: ≤250mPa·s
Product performance standards
JB/T6844-1993
Rotameter flow meter applications
The metal Rotameter flow meter is suitable for the flow measurement of small-diameter and low-velocity media. It can measure most media such as gas and liquid.
The metal Rotameter flow meter can measure the instantaneous flow and cumulative flow of gases and liquids, including corrosive acid, alkali, and salt solutions. It is especially preferred when the flow is low or when a purely mechanical or inconvenient power supply is required.
Extended reading: Metal Tube Flow Meter Applications
Rotameter flow meters are mostly vertical installation, bottom entry, and top exit type, and can also be installed horizontally. The price is higher. Let me show you a sample.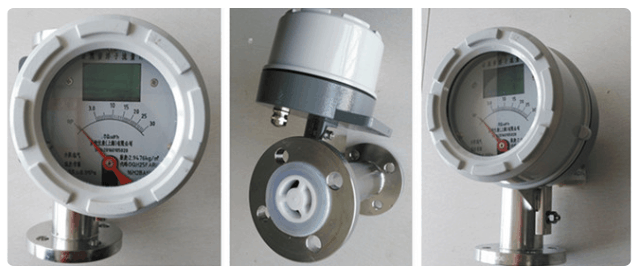 This is an explosion-proof type for measuring corrosive liquids.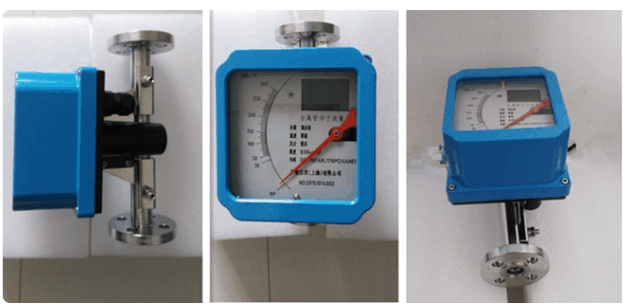 This is a smart type. It can measure gas and liquid. There should be no impurities.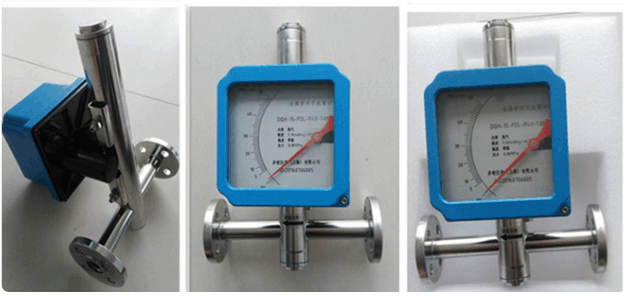 This one is installed horizontally to measure nitrogen. It is purely mechanical to display instantaneous flow rate.
Extended reading: Flow Totalizer F3000X for Data collection and calculation
Read More about: Digital Rotameter
Read more about: Beginner's Guide: Variable area flow meter
Related Products:
Air mass flow meter (abbreviated as MFM) is used for precise measurement of gas mass flow.A gas mass…
Check more 1 Inch Flow Meters.
Rotameter flow meter price
Sino-Inst offers over 30 Rotameter flow meter products. About 50% of these are for liquids. 40% are for gas. At best price.
You can refer to the product price of the following Rotameter flow meter price:
Metal rotor flowmeter
Pipe size 1/2 inch
Medium: oxygen
FOB Price: USD 281.50/pc
A wide variety of Rotameter flow meter options are available to you, such as free samples, paid samples.
Extended Reading: Collection of Industrial Insertion Flowmeter Type
Sino-Inst is a globally recognized supplier and manufacturer of Rotameter flow meters, located in China.
The top supplying country is China (Mainland), which supply 100% of the Rotameter flow meter respectively.
Sino-Inst sells through a mature distribution network that reaches all 50 states and 30 countries worldwide. Rotameter flow meter products are most popular in Domestic Market, Southeast Asia, and Mid East.
You can ensure product safety by selecting from certified suppliers, with ISO9001, ISO14001 certification.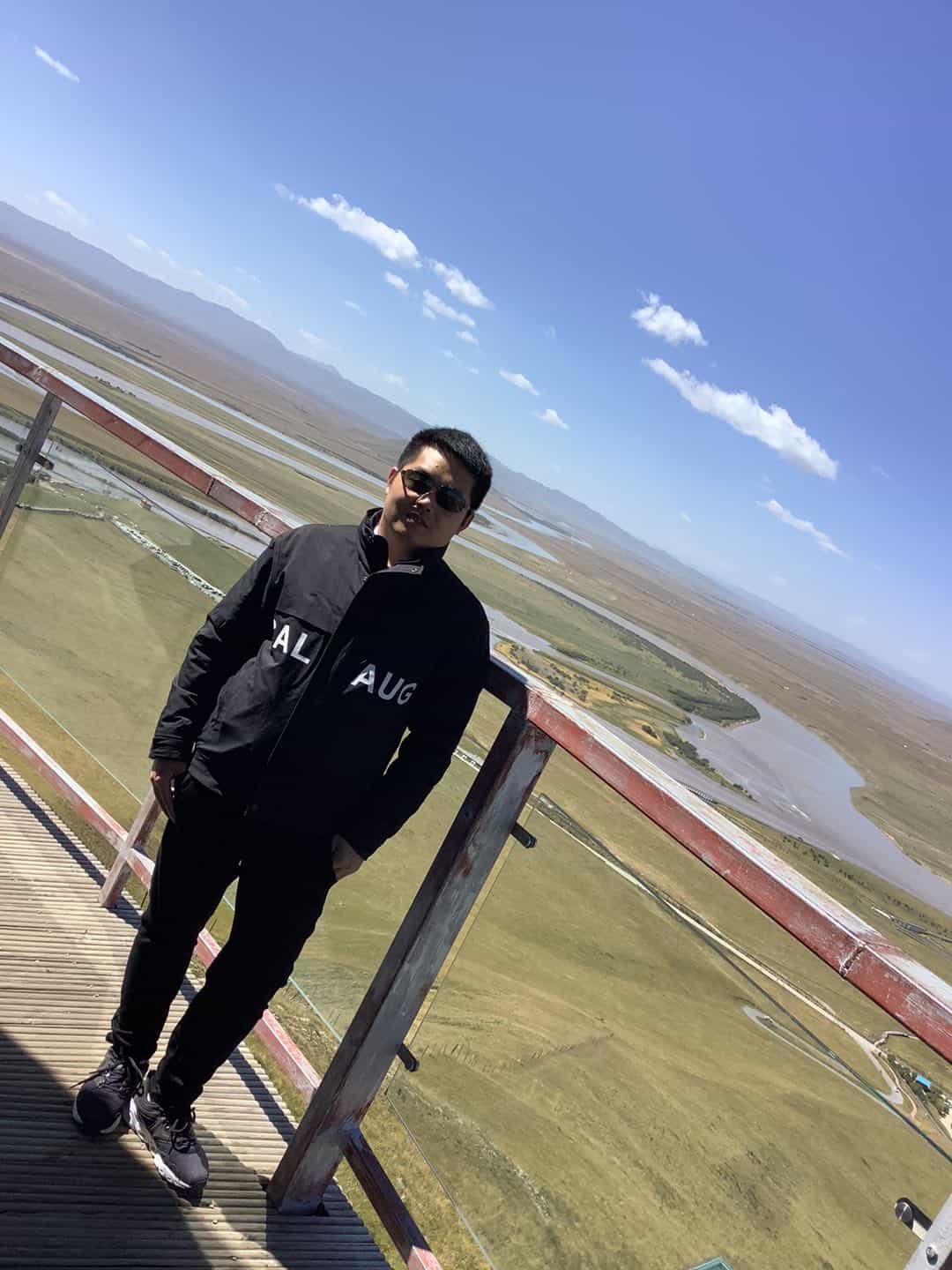 Wu Peng, born in 1980, is a highly respected and accomplished male engineer with extensive experience in the field of automation. With over 20 years of industry experience, Wu has made significant contributions to both academia and engineering projects.
Throughout his career, Wu Peng has participated in numerous national and international engineering projects. Some of his most notable projects include the development of an intelligent control system for oil refineries, the design of a cutting-edge distributed control system for petrochemical plants, and the optimization of control algorithms for natural gas pipelines.
Rotameter flow meters for Sale|Manufacturer Best Price
A Rotameter flow meter is a variable area flow meter based on float position measurement. It is suitable for liquid and gas volumetric flow measurement and control.
Product SKU: Rotameter flow meter-Variable Area Flow Meters
Product Brand: Sino-Inst
Product Currency: USD
Product Price: 200
Price Valid Until: 2099-09-09
Product In-Stock: InStock