Magnetostrictive level transmitter,
i.e. in-tank liquid level transmitter,
is a continuous magnetic level gauge.
The magnetostrictive level sensor, measure the level of fluid in the vessel,
by detecting the level of the magnets contained within the float and then transmits the measurement back to the control system.
What is magnetostrictive level transmitter?
SI-100 series explosion-proof intelligent magnetostrictive liquid level transmitter,
is a high-precision liquid level continuous measuring instrument.
It uses the magnetostrictive principle to detect liquid level and interface height in real-time,
with high measurement accuracy and fast response time, reliability is good.
With a variety of installation methods, convenient and varied debugging methods,
high-cost performance and other advantages.
The SI-100 transmitter converts the change in the liquid level in the container,
into a 4-20 mA two-wire standard signal output,
and has a HART communication protocol to meet various industrial site requirements.
Industrial pressure transmitters
Products are widely used in petroleum, chemical, food, pharmaceutical,
and other fields.
The SI-100A magnetostrictive level transmitter has a magnetic float,
that can be mounted on the top of the vessel for high-precision level measurement.
The SI-100B magnetostrictive level transmitter measures the liquid level,
by mounting the measuring cylinder on the side of the container.
The SI-100C magnetostrictive level transmitter is bundled with the magnetic level gauge,
outside the main tube of the magnetic level gauge,
for accurate measurement of the liquid level.

New: SI-LT Magnetostrictive level transmitter with Local Digital Display
Features of SI-100 Magnetostrictive Level Sensor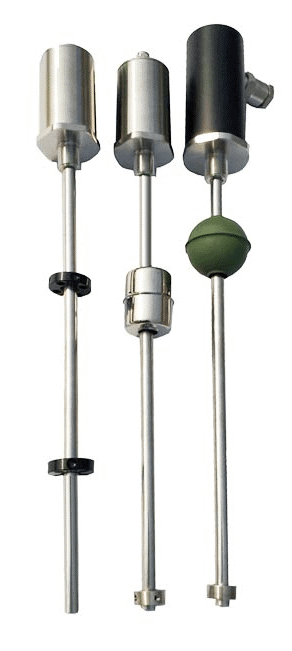 High Accuracy
High Reliability
No calibration required
No Maintenance
Simultaneous Measurement of Multiple Process Conditions:
-Product Level
-Interface Level
-Temperature
-Volume
No Scheduled Maintenance or Recalibration
Field Repairable
Inherent Accuracy ±0.039" (±1 mm)
200 Point Strap Table
API Temperature Corrected Volumes
Integral Display
Hazardous Area Certified

Intrinsically Safe
| | |
| --- | --- |
| Model | Description |
| SI-100A | Flange top mounting type, standard rigid probe, high precision, high stability, support for HART communication, double float double liquid level (boundary) dual independent output |
| SI-100B | Side flange mounting, external float type, high precision, high stability, support for HART communication, double float double liquid level (boundary) dual independent output |
| SI-100C | Bundled float side (rigid probe), high precision, high stability also supports HART communication, the dual-level float bis (boundary position) dual independent outputs |
| SI-100D | Flange top mount, stainless steel flexible probe, high precision, high stability, support HART communication, double float double liquid level (boundary) double independent output |
| SI-100R | Flexible cable level gauge, high precision, no temperature drift, no contact, long life of up to 20 years; flexible cable with high-temperature resistance 300C°, pressure and corrosion resistance, float ball pressure 1.5MPa, the range can be 20 meters |
Specifications of SI-100 Magnetostrictive Level Transmitter
Measurement range: 0~300mm to 16000mm (6m or more default is soft cable)
Power supply: 24VDC (9 ~ 32V)
Output: 4 ~ 20mA two-wire system with HART communication protocol
With HART communication protocol; output 2 channels 4~20mA, CH1 superimposed HART communication,
CH2 without HART;
Accuracy: ±1mm
Repeatability: 0.5mm
Power consumption: ≤1.0W
Load capacity: ≤ 650Ω (when 24VDC is supplied)
Display: 5-digit LCD display
Working temperature: -40 ~ 200 ° C
Ambient temperature: -50 ~ 65 ° C
Nominal working pressure: -0.05~10.0MPa
Working medium density: 500 ~ 1800kg / m3
Process connection: G3/4″ (must be flipped) HG20592-97, DN50 or more
Explosion-proof mark: intrinsically safe type: ExiaIICT2~T6
Flameproof type: ExdIICT2 ~ T6 15. Shell protection: IP67
Electrical interface: 2 NPT1/2 internal threads
Wetted material: 316L stainless steel; 316L set of PP; 316L coated PTFE
Industries served:
Oil and Gas
Petrochemical
Chemical
Power Generation
Water and wastewater treatment
Pulp and Paper
Biotech
Marine
Applications:
Position Sensing
Sanitary Service
Valve Positioning
Inventory Control
Corrosive Process
Underground Tanks
Primary Level/Interface
Process Temperature and Level
Let's see Magnetostrictive Level Transmitter – Applications:
Magnetostrictive Level Sensor Operating Principle
Inside the probe tube, there is a rigid wire made of magnetostrictive material.
The sensor circuitry emits pulses of current through the wire,
generating a circular magnetic field.
The level transmitter is a magnet, which is integrated into the float.
Its magnetic field magnetizes the wire axially.
Since the two magnetic fields are superimposed,
around the float magnet a torsion wave is generated which runs in both directions along the wire.
One wave runs directly to the probe head while the other is reflected at the bottom of the probe tube.
The time is measured between the emission of the current pulse and arrival of the wave at the probe head.
The position of the float is determined on the basis of the transit times.
You may like: Magnetic Float Level Sensor-Reed Switch
Multi-Point Liquid Level Float Switch
How does a magnetostrictive sensor work?
The SI-100 series magnetostrictive transmitter is a liquid level signal,
that couples the magnetic subsystem and transmits pulses at intervals of 1.5 μs,
to accurately measure the position of the magnetic float in the level gauge.
The magnetic field generated by this pulse is conducted down the waveguide.
When the magnetic field of the magnetic float meets the pulsed current magnetic field,
a "return" pulse (also called "waveguide twist pulse") is generated.
The sensor detects this "return" pulse.
According to the time between the current pulse and the "return" pulse,
the position of the float is calculated by the single-chip microcomputer,
to determine the measured liquid level or boundary.
The SI-100 series is suitable for applications where high measurement accuracy is required.
It is also suitable for remote transmission of high temperature magnetic flip column level gauge.
The transmitter outputs two-wire, three-wire 4-20mA DC signals, compatible with HART communication protocol.
One product can pass two magnetic floats, simultaneously measure the liquid level and boundary in the tank,
and output two independent 4-20mA liquid level and boundary signals,
in two separate junction boxes.
Schematic diagram of magnetostrictive level gauge installation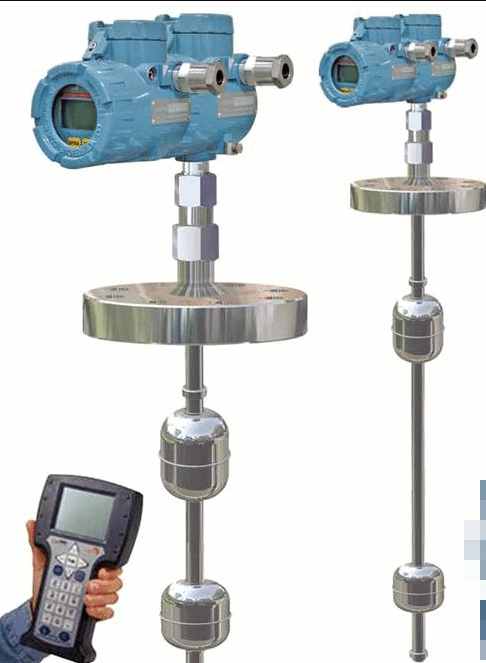 Order example:
SI-100A intelligent magnetostrictive liquid level transmitter;
the wetted material is 316L (standard);
flange top-mounted, standard rigid probe;
single output measurement one liquid level,
HART protocol;
pressure grade is PN 4.0Mpa;
The diameter is DN50 (2″);
the rated temperature is -45 °C ~ 121 °C;
the explosion-proof ExdIICT2 ~ T6;
the medium density is 1000kg / m3;
the measuring range is 2000mm;
the installation height is 2300mm
You may like:
Sino-Instrument offers 10
Magnetostrictive Level Transmitter products.
These are wireless flange Magnetostrictive Level Transmitter,
pressure transmitter with display, and water pressure transmitter.
A wide variety of Industrial Pressure Transmitter options are available to you,
such as free samples, paid samples.
Sino-Instrument is Industrial Pressure Transmitter suppliers,
located in China.
The top applying countries are China (Mainland),
Hong Kong, and the United States, which supply 96%, 2%,
and 1% of wireless pressure transmitter respectively.
Magnetostrictive Level Transmitter products are most popular in North America,
Domestic Market, and South America.
You can ensure product safety by selecting from certified suppliers,
with ISO9001, and ISO14001 certification.
Request a Quote
Summary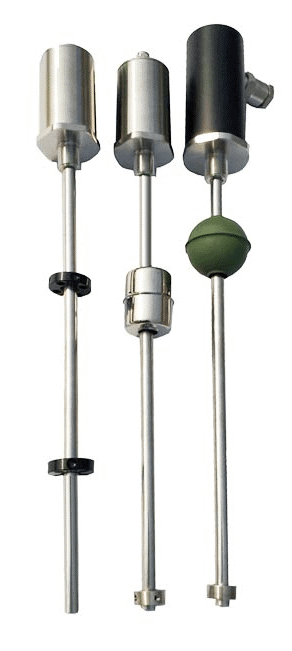 Author Rating
Brand Name
Product Name
Magnetostrictive Level Transmitter
Price
Product Availability