How do you measure the depth of water?
Water depth sensors are also known as water level sensors. Water depth sensors are often used to measure tank levels, well depths, river depths, etc. There are many different types of water depth sensors. All of them are used to measure the water level by submerging underwater or above the water surface. Then, they are converted into a water depth or water level signal. For example, submersible hydrostatic level meter, ultrasonic level meter, etc.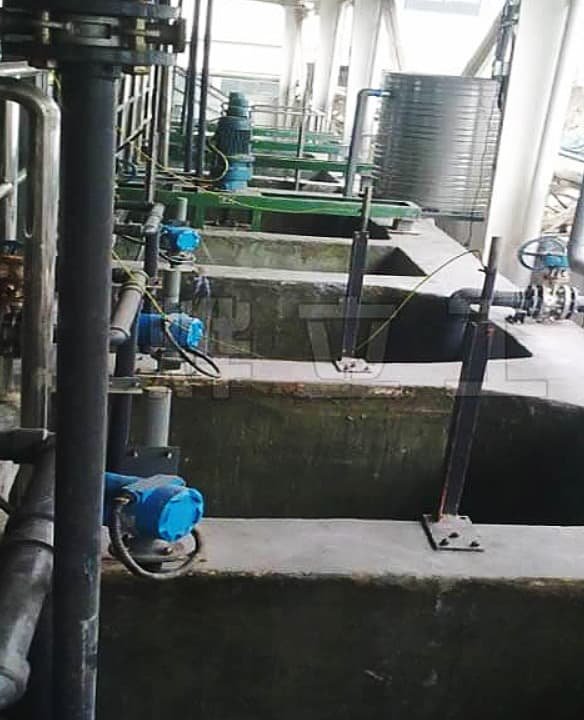 At present, the common measurement principle of liquid level meter in the industry involves mechanics, thermal, electrical, optical, and other aspects. The product models even reach hundreds of kinds. Of course, different types of level meters mean that they are produced, used, and calibrated in different ways. It is not possible to fit all measurement environments.
Water Depth/Level Sensors Types
The following will be from the perspective of the measurement method, for the current market more than ten kinds of liquid level meter classification. To help users in the selection of products to make the appropriate choice.
Water Depth Sensors measured by buoyancy
The buoyancy type level meter has a float (float ball or float). The float is in equilibrium on the static liquid level. When the liquid level changes, the float is displaced with the liquid level. The electronic component acquires the float displacement in a certain way. And then converted to the liquid level change.
Due to the different ways of receiving float displacement by electronic components, the buoyancy method liquid level meter is divided into magnetic flap level meter, float level meter, magnetostrictive level meter, etc.
Extended reading: Magnetostrictive Hydraulic Cylinder Position Sensor
Liquid level meter measured by pressure
The level meter of pressure method is the level meter that reflects the liquid level by measuring the liquid pressure through its pressure measuring element. It is generally composed of transmitter, sensor and pressure probe. The sensor is a special metal rod or cable with a built-in capillary hose, and the probe is constructed as a stainless steel cylinder core with a diaphragm at the bottom.
The probe intrudes into the liquid and tests the difference between the static pressure of the liquid and the actual atmospheric pressure, which varies with the liquid level. The electronic components receive the differential pressure signal to reflect the change in liquid level. According to the different materials of sensors are divided into two types of rod and cable type.
Liquid level meter measured by reflection
At present, there are two main types of reflective level meters: radar level meter and ultrasonic level meter. Their principles are basically the same, they are through the emission – reflection – reception of ultrasonic or electromagnetic wave (radar wave) way to measure the liquid level height.
Extended Reading: Wireless Water Meter
Liquid level meter through the conductive method of measurement
Level meters in the conductive mode are based on the electrical principle. The level is measured by means of measuring capacitance or resistance. This type of level meter mainly includes capacitance level meter, radio frequency conductivity level meter, resistance level meter.
Deep Well Water Level Sensor
Deep Well water level sensor is to apply Hydrostatic Level Sensor to deep well. The Well water level sensor submerged in deep well works together with a submersible water pump. The range within 300m ~ 1000m.
Deep Wells Water level sensor is based on the principle that the measured liquid pressure is proportional to the height of the liquid. The piezoresistive effect of the advanced foreign isolated silicon diffused sensor is used. Change to electrical signal. After temperature compensation and linear correction, convert to 4-20mA standard electrical signal. Well water level sensor submerged in deep well work together with water pump. It is extremely difficult to replace and submit an inspection. Therefore, it adopts stainless steel cable, waterproof, sealing ring, and other four-level seals. Special cables and special water sealing technology make the transmitter highly reliable and stable.
Extended Reading: 3 inch (3″) Water Flow Meter
Portable Ultrasonic Water Depth Gauge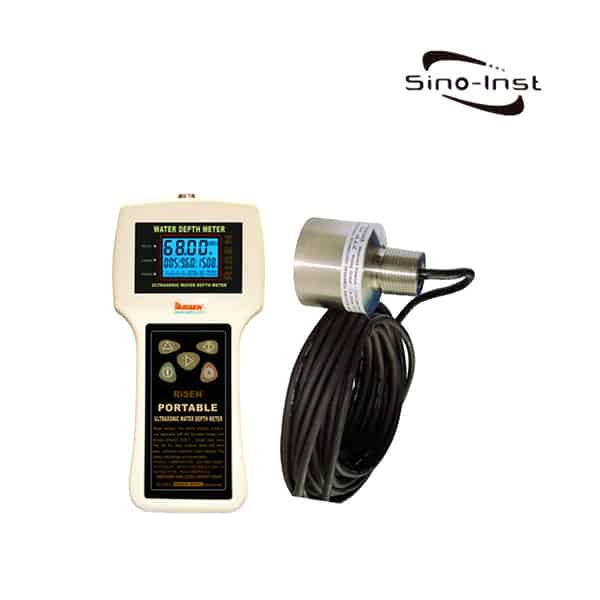 Water Depth Gauge is a portable water depth detector based on the principle of ultrasound. Ideal water depth measuring instrument for ships, oceans, reservoirs, lakes, rivers, and shallow water level monitoring.
Water Depth Gauge is a necessary instrument to measure water depth in reservoir, lake, river, shallow sear. Place ultrasonic transducer on water surface or into a certain position into water. The device can caculate current water depth. HS-SFCC Portable Ultrasonic Water Depth Gauge It has perfect water depth measurement function. Control function, data transmission function and man-machine communication function. This machine integrates ultrasonic transceiver sensor, servo circuit, temperature compensation sensor and compensation circuit unit, display, control signal output and serial data or analog output unit (optional) as a water depth measuring instrument. It has the characteristics of low maintenance, high reliability, long life, convenient use, simple operation and accurate measurement. Therefore, it is widely used in water area monitoring.
Read more about: Common River Water Level Measurement Methods
How do you measure water level in tank with sensor?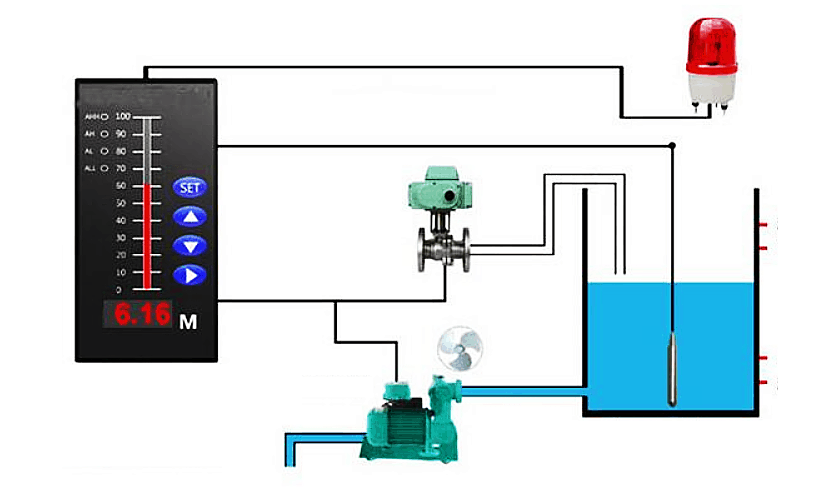 The Water Tank Level Sensor is an important part of the water tank level control system. Using a level sensor for the water tank, solenoid valve, control box, liquid level switch and other accessories can effectively form a Water Tank Level control system. Monitor the materials stored in the water tank. Master important data such as its liquid level, reserves, and quality. A reasonable liquid level can ensure the safe, reliable, and efficient operation of the storage tank.
Read more about: Water Tank Level Sensors for Level Control
More Level Measurement Solutions
Interface level measurement is very important for oil and gas, chemical tanks. At the same time,…
Sino-Inst offers over 20 Water depth sensors for level measurement.
About 50% of these are liquid level meters, 40% is the tank level sensor.
A wide variety of Water depth sensors options are available to you, such as free samples, paid samples.
Sino-Instrument is a globally recognized supplier and manufacturer of level measurement instrumentation, located in China.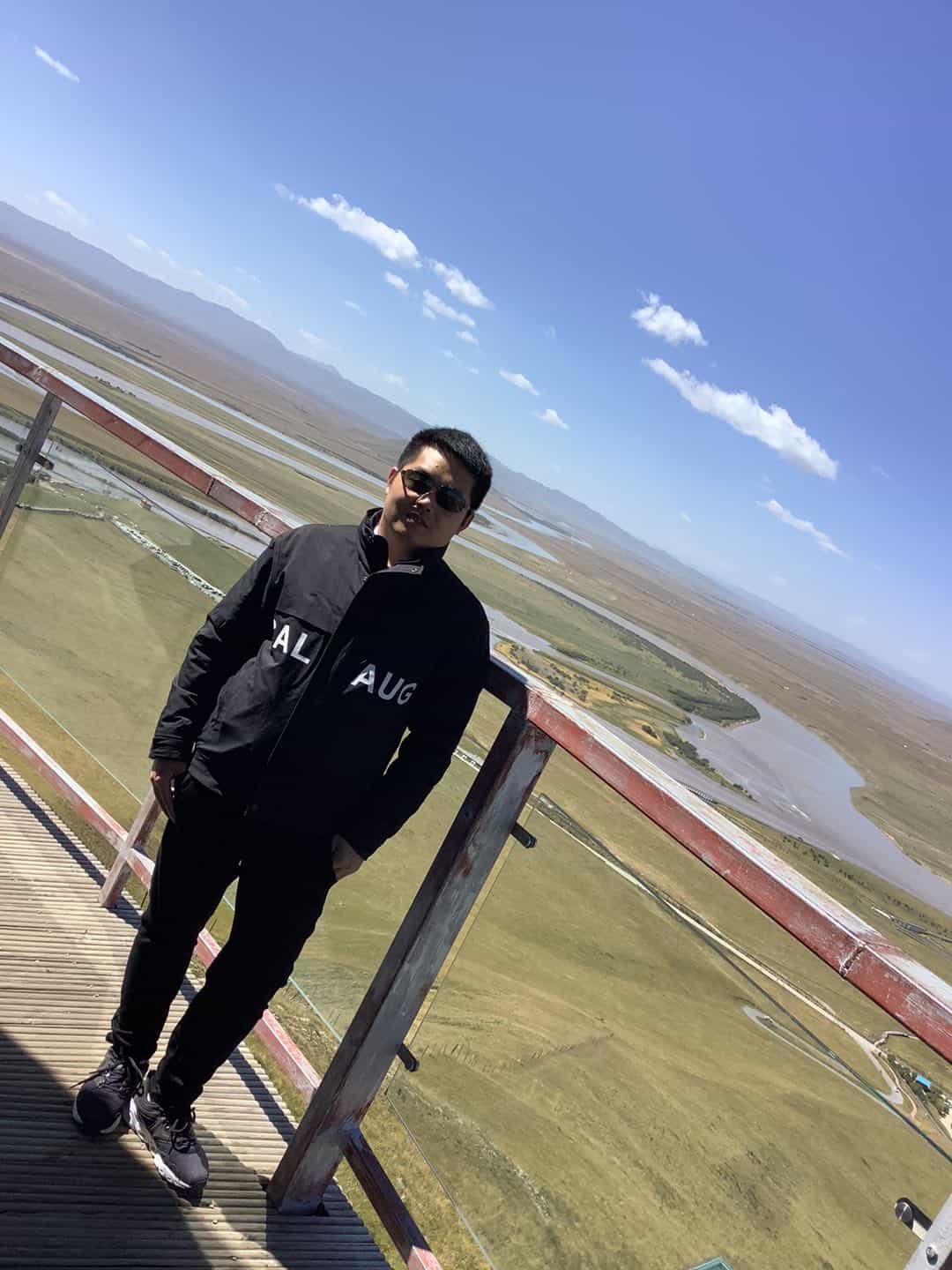 Wu Peng, born in 1980, is a highly respected and accomplished male engineer with extensive experience in the field of automation. With over 20 years of industry experience, Wu has made significant contributions to both academia and engineering projects.
Throughout his career, Wu Peng has participated in numerous national and international engineering projects. Some of his most notable projects include the development of an intelligent control system for oil refineries, the design of a cutting-edge distributed control system for petrochemical plants, and the optimization of control algorithms for natural gas pipelines.