Sanitary Level Sensor is a radar level measuring instrument. The preferred level sensor for level measurement requiring Hygienic requirements.
Sanitary Level Sensor is a radar level measuring instrument. The liquid level is measured using the principle of the time difference between the occurrence and reception of the radar wave. It is non-contact, hygienic, high-precision, not affected by pressure, and can meet most measurement needs. It is suitable for liquid level measurement with sanitary requirements such as food and pharmaceuticals. The product has a display, optional explosion-proof, and a maximum range of 25 meters can be set.
Sino-Inst offers a variety of Radar Sanitary Level Sensors for industrial level measurement. If you have any questions, please contact our sales engineers.
Features of SIRD-906 Radar Sanitary Level Sensor
1) Requirements for non-toxic and harmlessness of radar level gauge materials: different grades of stainless steel materials (304L, 316L, 410, 409, 329) are selected according to different conditions.
The selected polymer materials, various rubber elastomer materials, adhesives, lubricants, measuring conductive fluid materials, thermal insulation materials, outer plating materials, etc. must not contain toxic and harmful components, and must not have toxic and harmful components seep or infiltrate Wait.
2) The structure of the radar level gauge: the surface is smooth and clean (the surface polishing is preferably less than 0.8um), and there is no dead angle. It is not easy to accumulate residue, pollution and easy to wash.
3) Radar level meter certification: sanitary instruments usually need to obtain 3A sanitary certification. Or can obtain a third-party sanitation test report to meet GMP/FDA requirements.
Specifications of SIRD-906 Radar Sanitary Level Sensor
| | |
| --- | --- |
| Application: | Hygienic liquid storage container, strong corrosive container |
| Measuring Range: | 20 meters |
| Process Connection: | Flange |
| Process Temperature: | -40~130℃(standard type) / -40~200℃(high temperature type) |
| Process Pressure: | -0.1~4.0MPa |
| Accuracy: | ±3mm |
| Protection Grade: | IP67 |
| Frequency Range: | 26GHz |
| Supply: | Two-wire system (DC24V) / Four-wire system (DC24V/AC220V) |
| Signal Output: | Exia ⅡC T6 Ga / Exd IIC T6 Gb |
| Outer Covering: | Aluminum Single Chamber / Aluminum Dual Chamber / Plastic / Stainless Steel Single Chamber |
| Explosion-proof Grade: | 4…20mA/HART (two-wire/four-wire) / RS485 Mod bus |
| Antenna Material | Stainless steel / PTFE |
Ultrasonic vs Radar Level Sensor
There are three main differences between Ultrasonic and Radar Level Sensor:
Difference 1. The measurement range is different
Ultrasonic liquid level du measuring range: 0-50 meters;
The radar level gauge can measure all media with a dielectric constant> 1.2 in a vacuum, and the measurement range can reach 70 meters.
Difference 2: Different emission materials
The ultrasonic level gauge emits sound waves from the sensor (transducer), which is reflected by the liquid surface and then received by the same sensor or ultrasonic receiver;
Very short microwave pulses with very low energy emitted by the radar level gauge are transmitted and received through the antenna system, and the radar waves move at the speed of light.
Difference 3: Different measuring substances
Ultrasonic level gauges are widely used to measure the height of various liquids and solid materials. Water and sewage treatment. Pump house, collection well, biochemical reaction tank, sedimentation tank, etc. Electric power, mines: mortar pool, coal slurry pool, water treatment, etc.
The radar level gauge can measure liquid and solid media. For example: crude oil, slurry, raw coal, pulverized coal, volatile liquid, etc.
Extended reading: Sludge flow meter for sewage treatment return activated sludge system
Radar Water Level Sensor
Pulse radar level transmitters provide water level measurement based on directly measuring the running time of microwave pulses transmitted to and reflected from the surface of the river being measured. Using rs485 two-wire signal transmission, power supply and low power consumption are safe for outdoor use.
RS485 interface can be connected with 485 line, insert 4g sim card in dtu. 232 to usb to connect to the computer. Open the configuration tool and set the server address and port in the dtu configuration tool.
The server port monitors to receive the data, and it can be analyzed according to the sensor protocol. If the platform is developed to the modbus standard, the sensor also supports modbus. The whole analysis process will be simpler.
Realize remote monitoring and management of liquid level and water level outdoors. Both dtu and sensor industrial-grade outdoor design can be powered by solar energy. Therefore, radar water level gauges can be used in some of the most challenging water level applications.
Advantages:
dtu rs485 bus access. Multi-device access, support rs232 interface;
Strong compatibility. Can be connected to five-parameter water quality equipment. Multiple sensors use one gateway;
Installed on the shore of the water area, on the measuring frame or "extension arm". Adjust the mounting bracket according to the terrain;
The installation is simple and the price is low. No need for expensive installation procedures;
Low power consumption power supply enables the equipment to operate independently in the most remote areas;
Non-contact measurement principle. Not damaged by silt accumulation or debris;
Wireless transmission, avoid the trouble of pulling cables. Install and use, remotely unattended;
High-level industrial requirements for the appearance of the iron shell. Application in hazardous areas and harsh environments;
Extended reading: Radar Level Meter for Corrosive Liquids
More Water Level Sensors
Sino-Inst offers a variety of water level sensors for a wide range of conditions. Our sensors are ideally suited for monitoring water levels in streams, dams and reservoirs. Our water level sensor products include:
Sino-Inst offers over 10 Radar Sanitary Level Sensors for level measurement. About 50% of these are Radar level meters, 40% is tank level sensor.
A wide variety of Radar level Sensors for level measurement options are available to you, such as free samples, paid samples.
Sino-Inst is a globally recognized supplier and manufacturer of radar level measurement instrumentation, located in China.
Request a Quote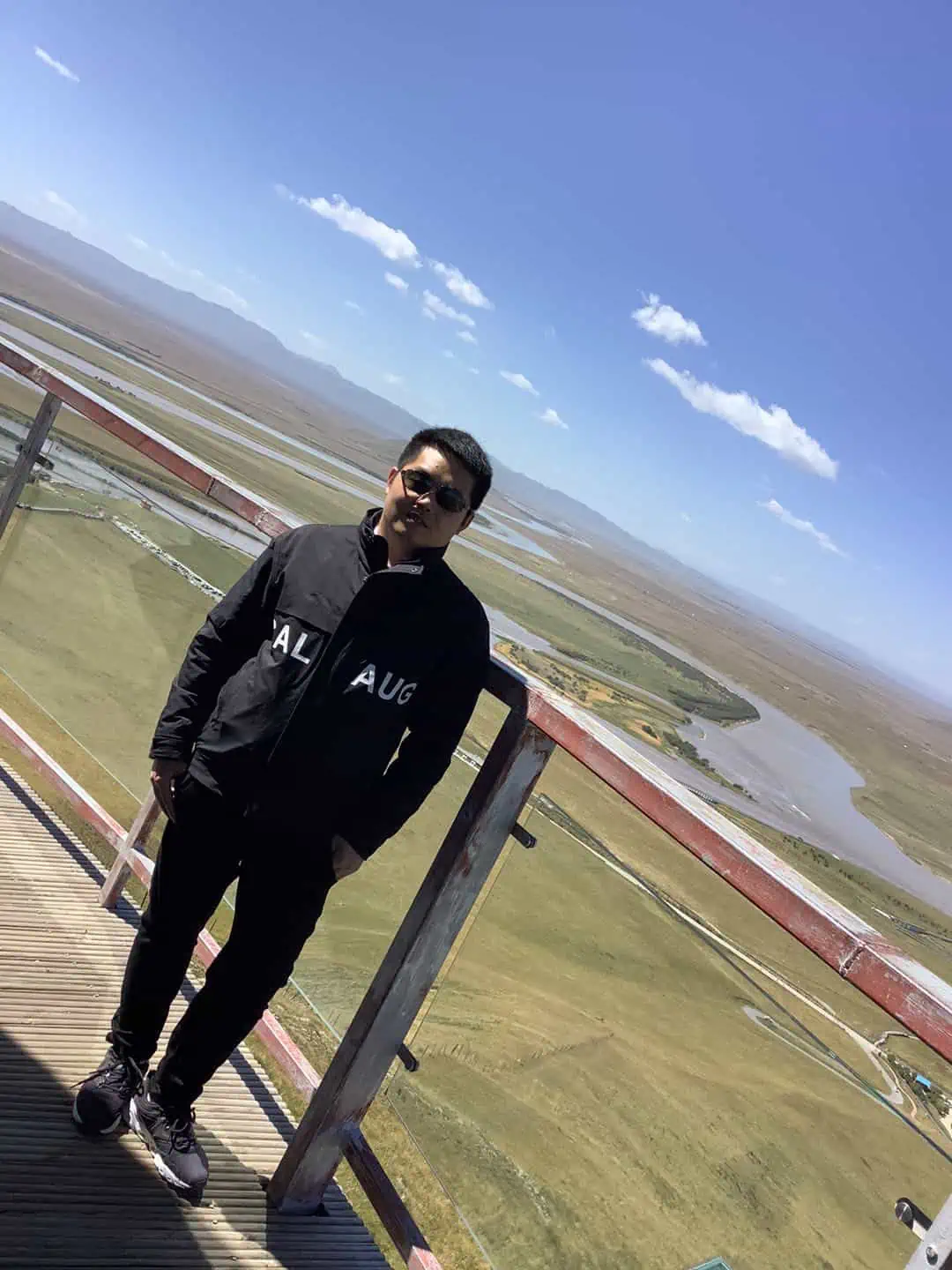 Wu Peng, born in 1980, is a highly respected and accomplished male engineer with extensive experience in the field of automation. With over 20 years of industry experience, Wu has made significant contributions to both academia and engineering projects.
Throughout his career, Wu Peng has participated in numerous national and international engineering projects. Some of his most notable projects include the development of an intelligent control system for oil refineries, the design of a cutting-edge distributed control system for petrochemical plants, and the optimization of control algorithms for natural gas pipelines.